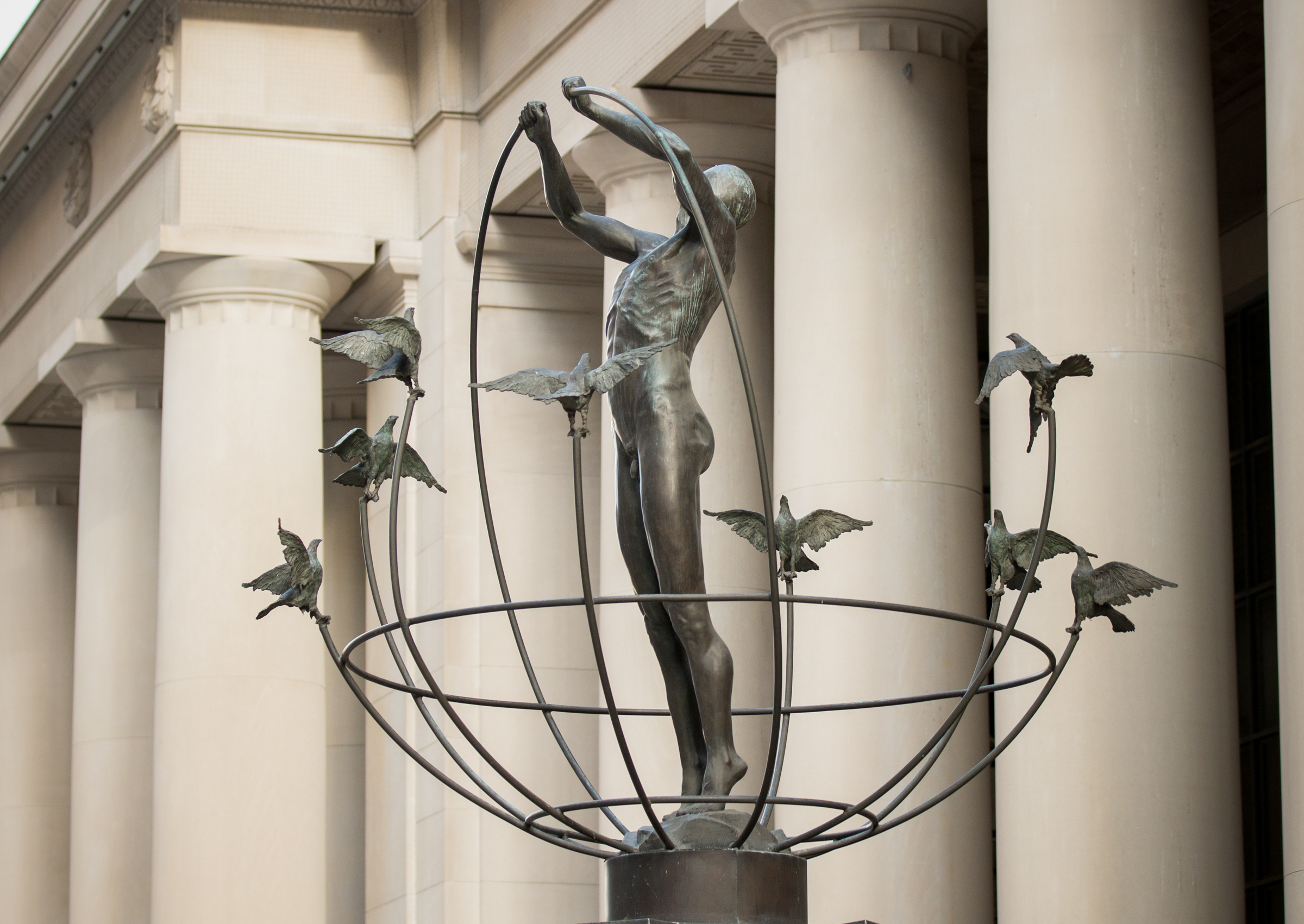 What does Union's monthly theme of Renewal mean to you? As a transit hub, Union played a vital role in the 20th Century as the first location many new Canadians arrived at as they made their way into Toronto or further west in Canada via the train.
In advance of Friday's Union Speaks, we had the opportunity to preview the event and discuss the subject of Renewal with Naki Osutei, Director of Partnerships and Engagement, Community Relations and Corporate Citizenship at TD. On Friday evening, Naki will join the Honourable Ahmed Hussen, Minister of Immigration, Refugees and Citizenship in conversation on the topic at our ongoing speaker series.
Union: This month at Union, we're discussing Renewal. How does that concept apply to TD Canada?
Naki Osutei: Our longstanding commitment to supporting those we serve is a huge source of pride for us. We have a deep tradition of building strong, vibrant and inclusive communities. Together we have reached almost 700,000 people through our financial education programs; thanks to TD Tree Days and environmental grants we have planted one million trees across Canada and the U.S. since 1990; and we are a recognized leader in inclusion and diversity.
Last month we launched The Ready Commitment, our new Global Corporate Citizenship platform, and it's an evolution of this great work. We are engaging and working with our colleagues, leverage our traditional banking activities to create social and business value, and work with our community partners to help open doors for a more inclusive tomorrow. And, to maximize our impact we are refocusing our corporate giving around four drivers of change: Financial Security, Vibrant Planet, Connected Communities and Better Health.
U: What is the focus of the Corporate Citizenship Team at TD? Could you tell us a bit about your role?
NO: Historically, our employees have been great ambassadors of our work in Corporate Citizenship, from their support with the United Way campaign to volunteering through the TD Volunteer Network. A big part of my role is working with partners across the enterprise to rollout some exciting new initiatives to bringing The Ready Commitment to life for employees. By getting involved, our employees can add to the impact we are making with our corporate giving while also developing new skills and building new connections.
U: We're so thrilled to host you at Union Speaks on April 13th. What aspects of this theme are you looking forward to discussing with the audience and the Honourable Ahmed Hussen?
NO: I'm very keen to hear how the Honourable Ahmed Hussen's views volunteerism and community leadership as a channel for integration and renewal.
U: Before modern air travel, Union Station was frequently Canadian entry point to Toronto and cities further west for generations of immigrants. This is a heritage we're exceptionally proud of. If you relate or perhaps have a story about the immigrant experience in Canada, would you be open to sharing it?
NO: I moved to Canada with my parents from Ghana when I was two years old. My parents took me to as many community and cultural events and institutions as possible as a way of connecting us to our new home.  Visits to the public libraries, the Ontario Science Centre, Casa Loma, the Royal Ontario Museum and so on were important ways for us to learn about Canada. At the same time, we were able to maintain connections to the Ghanaian community through the events of Ghanaian cultural associations.  For me that's what the immigrant experience in Canada can be about: cultural institutions as mechanisms to support integration into our new homes while maintaining connections to our first homes.
U: I know TD sets a brilliant example in it's financial literacy program across the country as well as a tree planting initiative. Are there any ways TD is involved with new immigrants to Canada or has a public stance on diversity that we could share?
NO: TD is a recognized leader in inclusion and diversity and with The Ready Commitment, our Corporate Citizenship platform, continues to open doors for an inclusive tomorrow.
We look forward to hearing more about Renewal on April 13th.