65 Front Street West

Union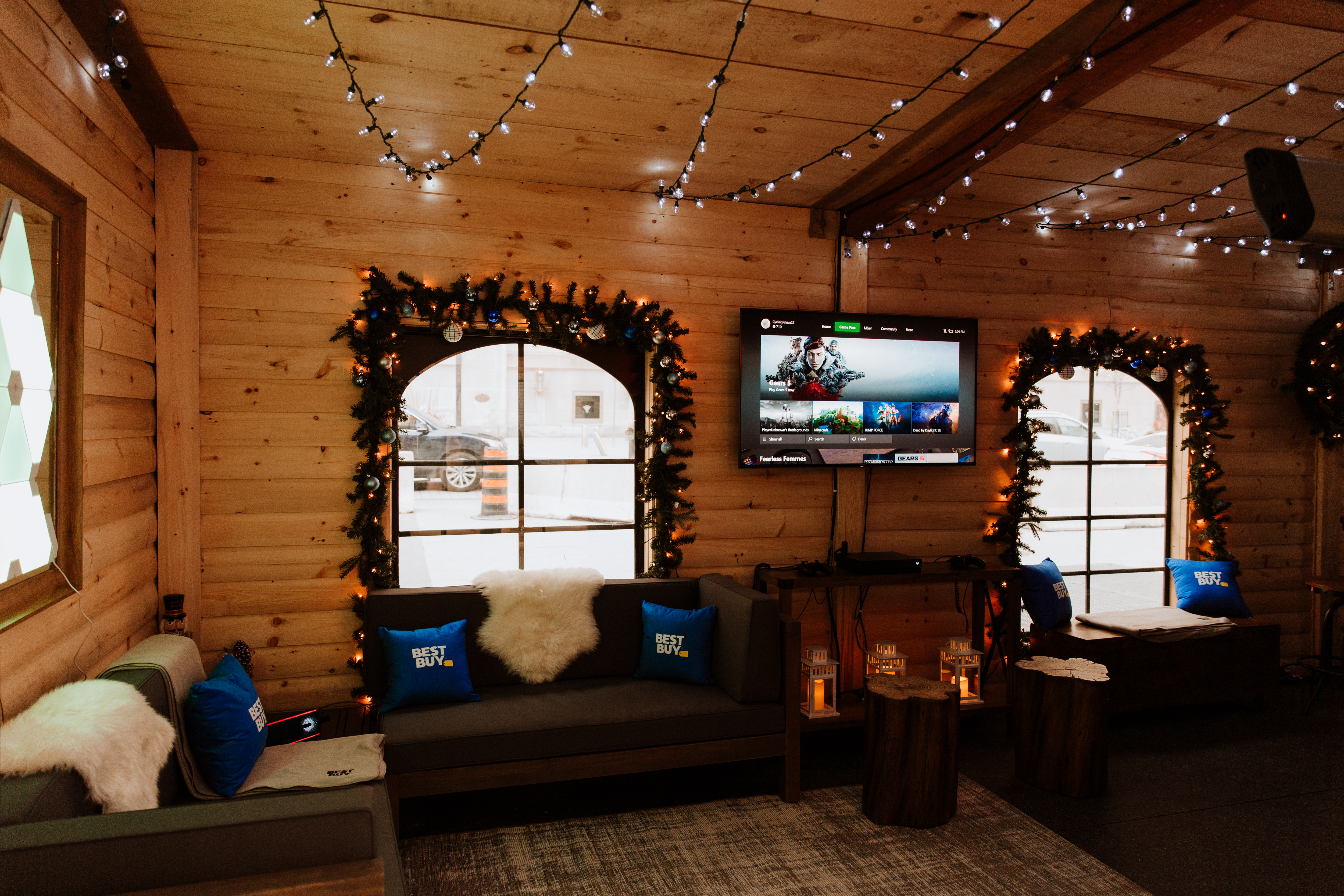 Opening the door to the Best Buy Warming Lounge, visitors enter a welcoming space, filled with rustic details, furniture, and décor designed to give them a holiday-themed haven from the cold. Holiday excitement starts here. 
Our knowledgeable and friendly Blue Shirts greet them, inviting them in to make themselves at home and explore all the wonderful activities and tech we've got lined up for them. 
Amazing devices from leading brands are featured throughout the lounge, giving visitors a chance to go hands-on with the season's top tech. 
A spectacular Advent Calendar displays Best Buy's Top 24 Holiday Gifts. Every day in December leading up to Christmas, a VIP or notable guest will reveal a new gift, with surprise giveaways daily.  
Personal Gift Advisors will help you find the perfect gift for someone special. Our knowledgeable Advisors will take the time to understand the needs of the people on your list so they can identify gift ideas that are sure to wow.   
Enjoy a gaming session with the latest consoles and accessories.  
Capture a holiday memory you can take home. Our Blue Shirts will print out your favourite photo on a handheld printer.   
Every weekend, the Best Buy Warming Lounge will play host to Santa, allowing visitors a chance to share their holiday wishes. 
The fun extends to social media with Instagram contests and giveaways. Visit, post, and share the fun! 
After a visit to the Best Buy Warming Lounge, guests will feel welcomed, warmed, and inspired to enjoy the best holiday season ever. Find out more on the Best Buy website.