65 Front Street West

Union

June 08

12:00pm - 1:00pm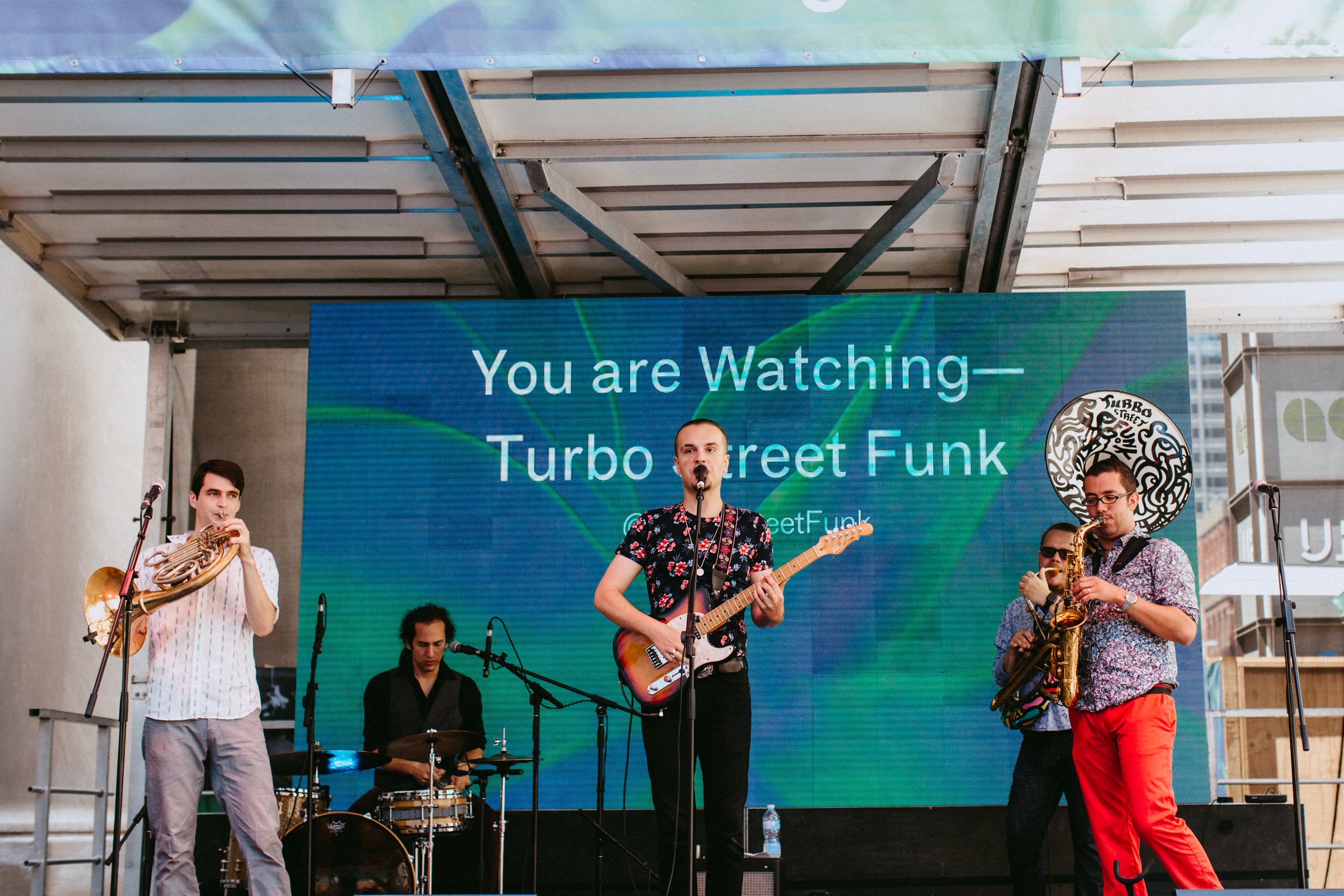 Why go to New Orleans when you can experience the Big Easy here in Toronto. Saturdays at Union Summer-Presented by TD!
Turbo Street Funk is a New Orleans inspired brass-rock quintet from Toronto. Known for their explosive
live performances, they fuse electric guitar, percussion and soulful vocals with a one-of-a-kind combo of
saxophone, sousaphone, and French horn.