Jul 22 2023
- Jul 22 2023
7:00 pm - 10:00 pm
TD Stage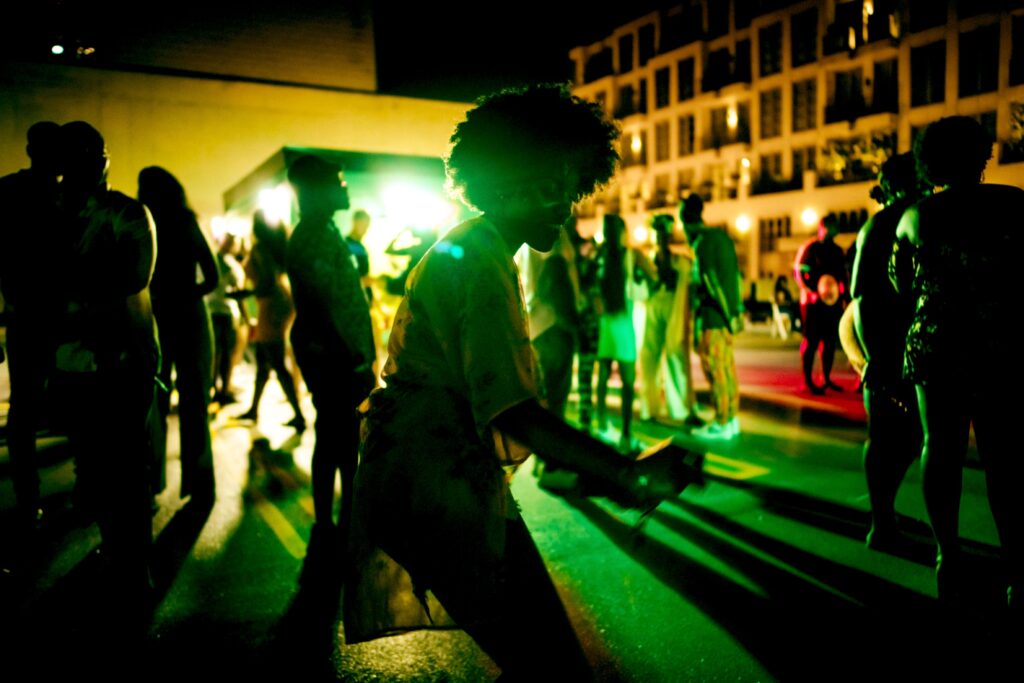 What: A Patio Pop-up w/ Hosts: Wan & Chi Sounds: Blackeys & Friends Interactive Dance Session: Esie Mensah and the Black Stars Percussion: iDrum
Kicking off his summer at the Gumbo Appetizer, resident Dj and Creative Blackeys brings you a tantalizing musical experience. Serving up a unique blend of underground Afrobeats, Afro Soul grooves, and the infectious rhythms from Ghana and Nigeria's Amapiano scene. But that's not all! Blackeys ensures the party keeps going with a razzle dazzle of Amapiano, GQOM and Azonto bangers!
The Black Stars Collective came to life in 2012 under the visionary direction of Esie Mensah, one of the top professional dancers and choreographers in Canada. The Black Stars Collective is a coalition of Afro ­influenced dancers committed to becoming innovators of AfroFusion Dance. The company produced some of the country's leading Afro dancers in the country. The collective has worked with French Montana, WestJet, Yemi Alade, Akin, FIFA Canada, Afrofest, Arts Etobicoke, Sheridan College, York University, The Idea Hunter and more. The company traveled to Cape Coast, Ghana for Panafest Festival 2019 where they performed for President Akufo-Addo, international dignitaries and local chiefs.
Founded by Wan(@waninspades) and Chi (of @Supafrik), Gumbo is a reflection of their multicultural roots in West Africa and the West Indies. It is an art-infused dance party celebrating African and Caribbean culture through music, dance, video projections, photography and space design. 2023 marks 8 years since Gumbo was founded in Toronto during Caribana. Gumbo has since gone on the road connecting the African diaspora from Montreal to New Orleans to Brooklyn where they collaborated with Afropunk. Musically centered in Afrobeats, their musical palette also draws from everything from Soca to Dancehall/Reggae and from Amapiano to Afrohouse and New Orleans Bounce. Pulling from guest DJs like Boddhi Satva, Anais B, NaijaBoi(Mr.Eazi) and Nana Kwabena(Jidenna) they bring the raw energy and creativity of carnival culture into the Gumbo discotek connecting the Afro-diaspora through music.
For the full Union Summer lineup click here.