65 Front Street West

Union

January 30

11:30am - 1:30pm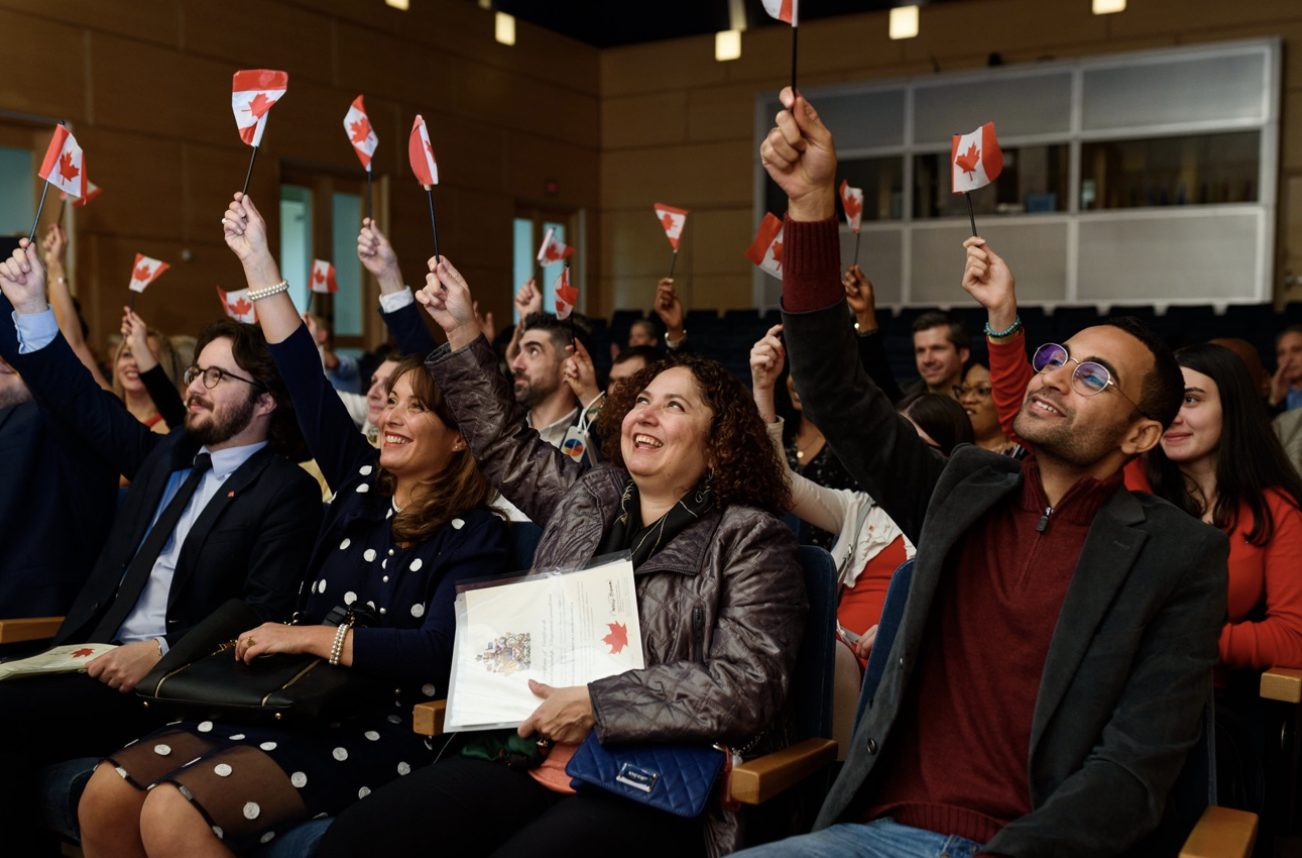 Join the Institute for Canadian Citizenship (ICC); Immigration, Refugees and Citizenship Canada; and Union Station to celebrate new Canadian citizens on Thursday, January 30 at 12:00 p.m. This is a free public event and all are welcome!
ICC enhanced citizenship ceremonies are a celebration of Canada's newest citizens and offer unique opportunities to reflect on what it means to be active, engaged citizens. Partnering with iconic cultural institutions and local communities, the ICC brings Canadians and soon-to-be citizens together to share their stories at more than 70 special citizenship ceremonies each year. Come and celebrate the newest Canadian citizens with us on January 30!
Photo credit: Institute for Canadian Citizenship/Esther Gibbons