4:00 pm - 6:00 pm
TD Stage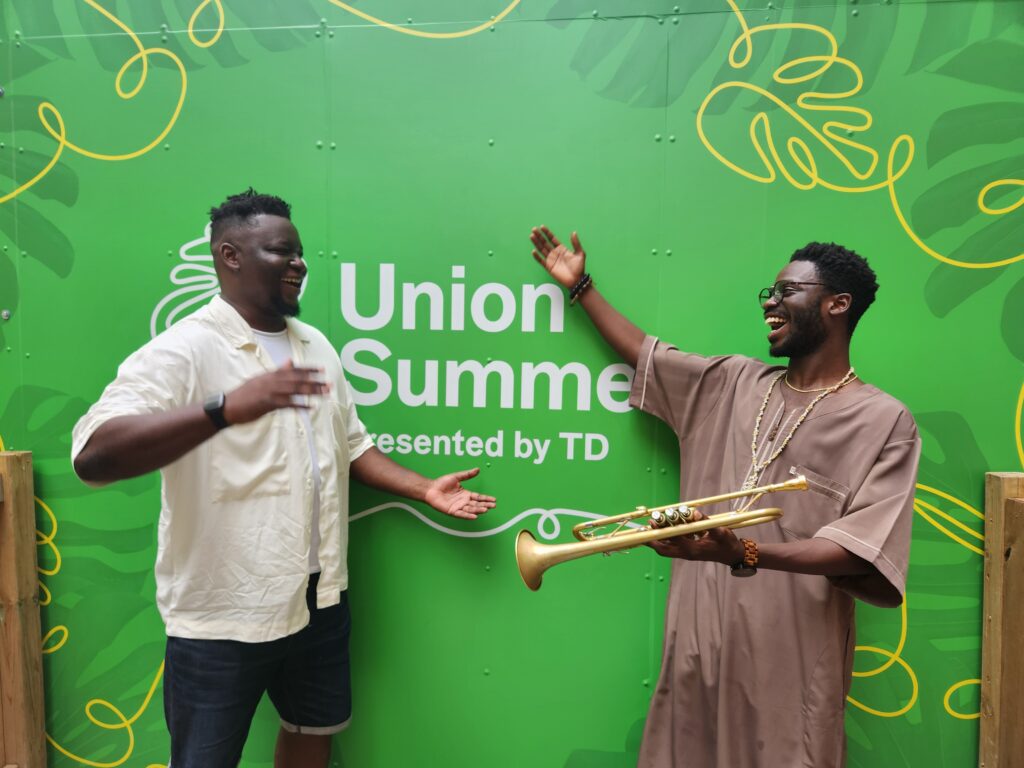 Rudy Ray Kwaku is a proud Ghanaian-Canadian actor, trumpeter and Wu Tang Clan member. Fostering traditional values with a modern flair, creating art that speaks to the heart of the people. Rudy plays the trumpet live and in film and television. He has performed and recorded with some of the biggest names in the music industry, contributing his work to major motion pictures, television shows, and commercials. Rudy Ray & Co are his band configurations sparking up pure and energetic shows whenever they hit a stage to perform.
Together with his band and key guest musicians, the Rudy Ray Show will create a dynamic energy with a range of jazz to set the mood and the vibe every Saturday at Union Summer.
Upcoming:
July 22: The Rudy Ray Show presents – Traditional Afrobeat featuring Asiko Afrobeat and DJ Merciless
Asiko Afrobeat integrates various genres such as reggae, funk, highlife, and traditional Nigerian and African chants and rhythms to create vibrant music that explores social criticism and religion.
Hailing from Toronto, DJ Merciless is a highly esteemed producer and engineer, known for collaborating with renowned Hip-Hop groups such as the Wu-Tang Clan, Griselda, Boot Camp Clik, LOX, and Juice Crew.
July 29: The Rudy Ray Show presents – Afro Pop Jazz
August 5: The Rudy Ray Show presents – East African Jazz with Waleed Abdulhamid
August 12: The Rudy Ray Show presents – Open Jam and Poetry
August 19: The Rudy Ray Show presents – Rudy Ray's Brass Band
August 26: The Rudy Ray Show presents – Ghanian Music
For the full Union Summer lineup click here.