65 Front Street West

Union

September 04

4:00pm - 6:00pm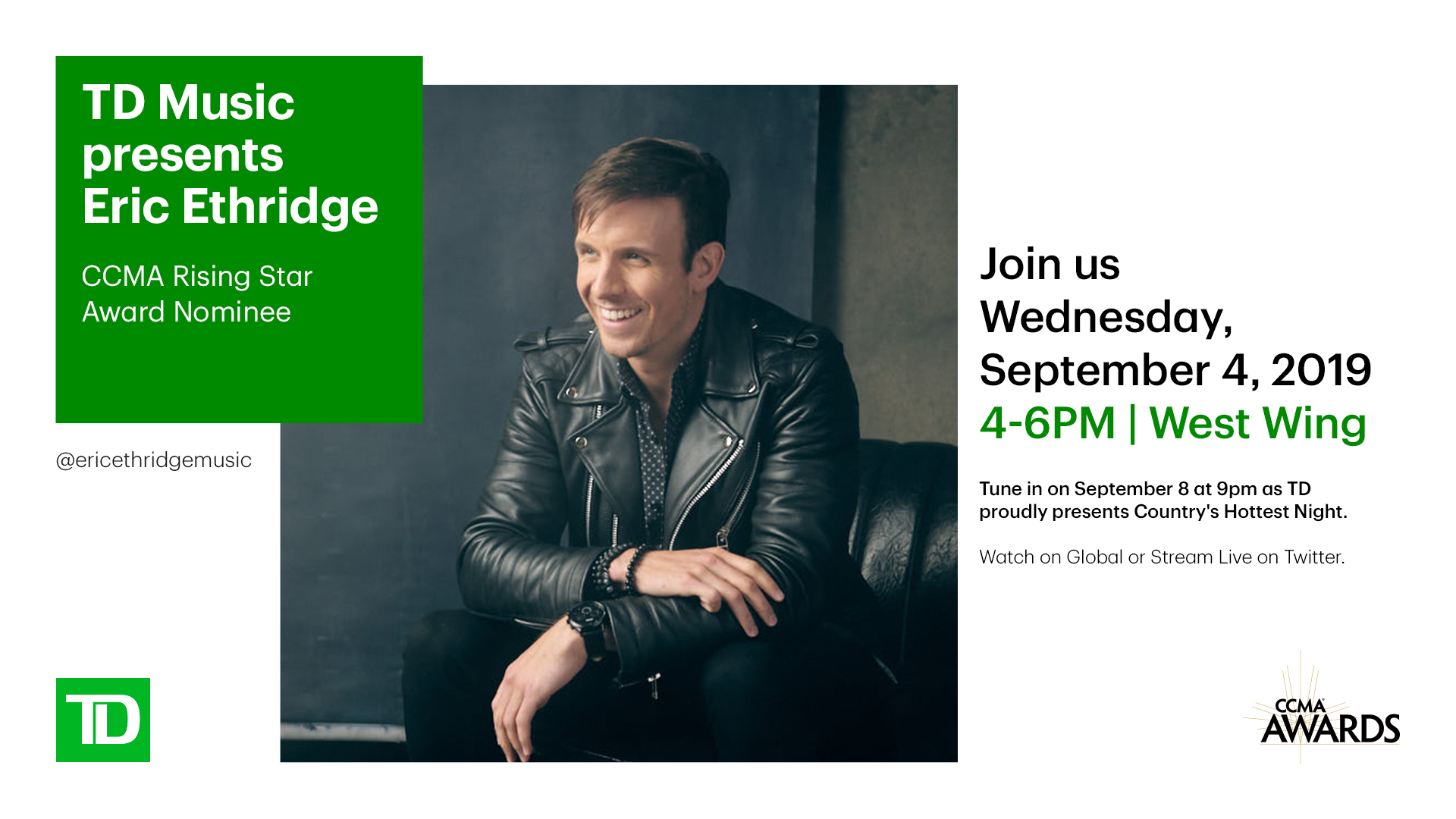 Music brings people together. By investing in music, we're investing in connecting our communities – creating spaces where we can all feel accepted. We're giving artists and local performers the opportunity to reach their full potential. 
This year, TD is proud to be the presenting sponsor of the 2019 CCMAs.
Come let your country show in the West Wing at 4pm for TD Music presents CCMA Rising Star nominated artist , Eric Ethridge.