65 Front Street West

Union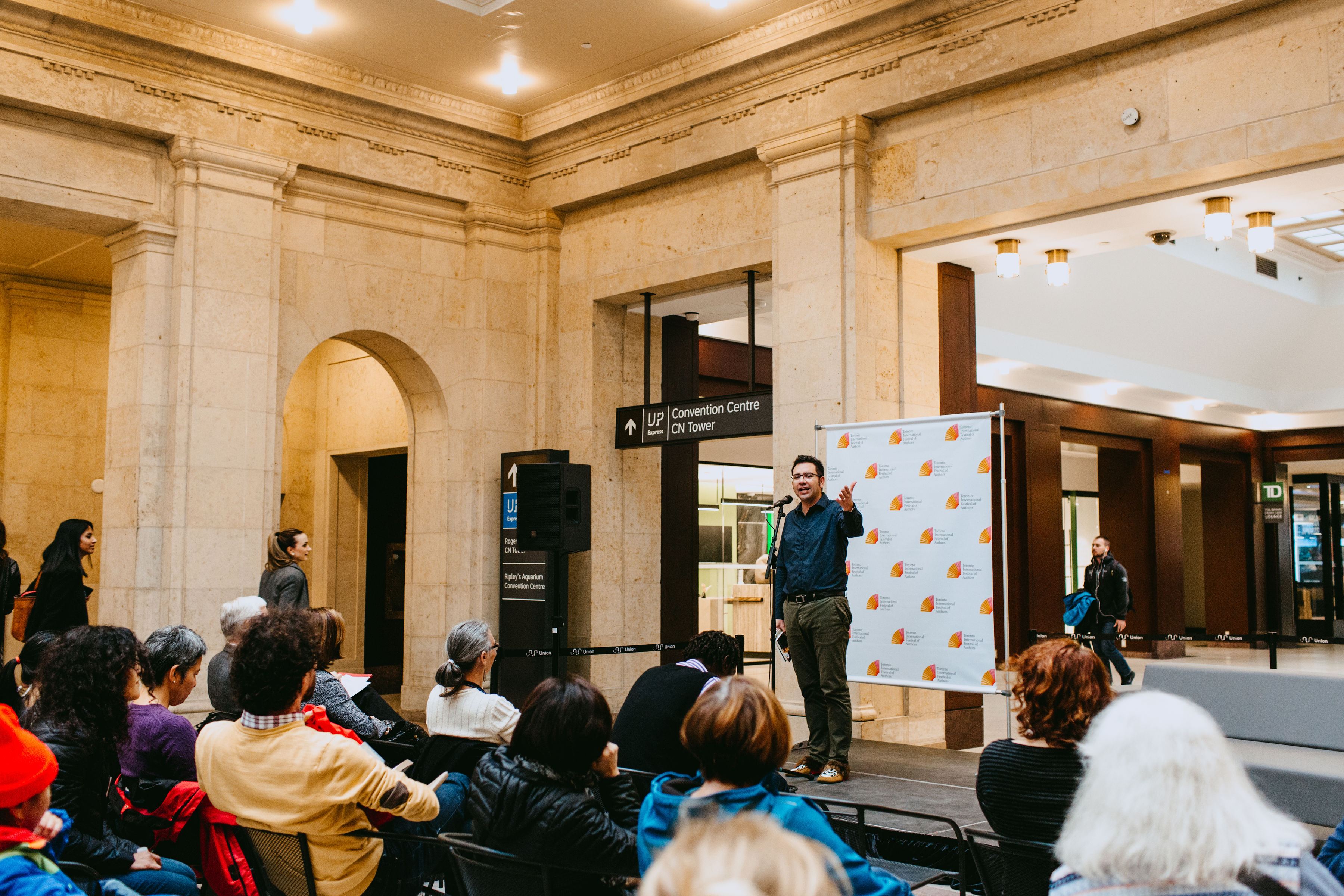 The Toronto International Festival of Authors has partnered with Toronto's Union Station once again to bring spirited author readings to Toronto's busiest transportation hub.
Hosted by Antanas Sileika, the events will spotlight a select lineup of authors, as well as a "Books On Tour" Library of favourite Festival titles of the past 40 years, which passersby are welcome to take home with them free of charge. Each author will present from their latest book on the topic of "travel" or "journeys" and interact with the audience. The free event will take place in the West Wing of Union Station, immediately off the Great Hall at street level.
Authors on Tour at Union Station – Day 1
Saturday, October 26, 2019 – 3 PM – 5 PM
Host: Antanas Sileika. Authors:
Michelle Brown
Rebecca Fisseha
Ashleigh Young
Lorna Crozier
Teresa Solana
Authors on Tour at Union Station – Day 2
Sunday, October 27, 2019 – 12 PM – 2 PM
Host: Antanas Sileika, Authors:
Farah Heron
Doyali Islam
Kyoko Nakajima
Julie Morrissy
Samra Zafar
Authors on Tour at Union Station – Day 3
Monday, October 28, 2019 – 12 PM – 2 PM
Host: Antanas Sileika. Authors:
Amy Jones
Teodor Reljic
Douglas Walbourne-Gough
Nazanine Hozar
Shandi Mitchell
Anna Maxymiw