Nov 10 2023
- Nov 10 2023
11:30 am - 6:30 pm
Union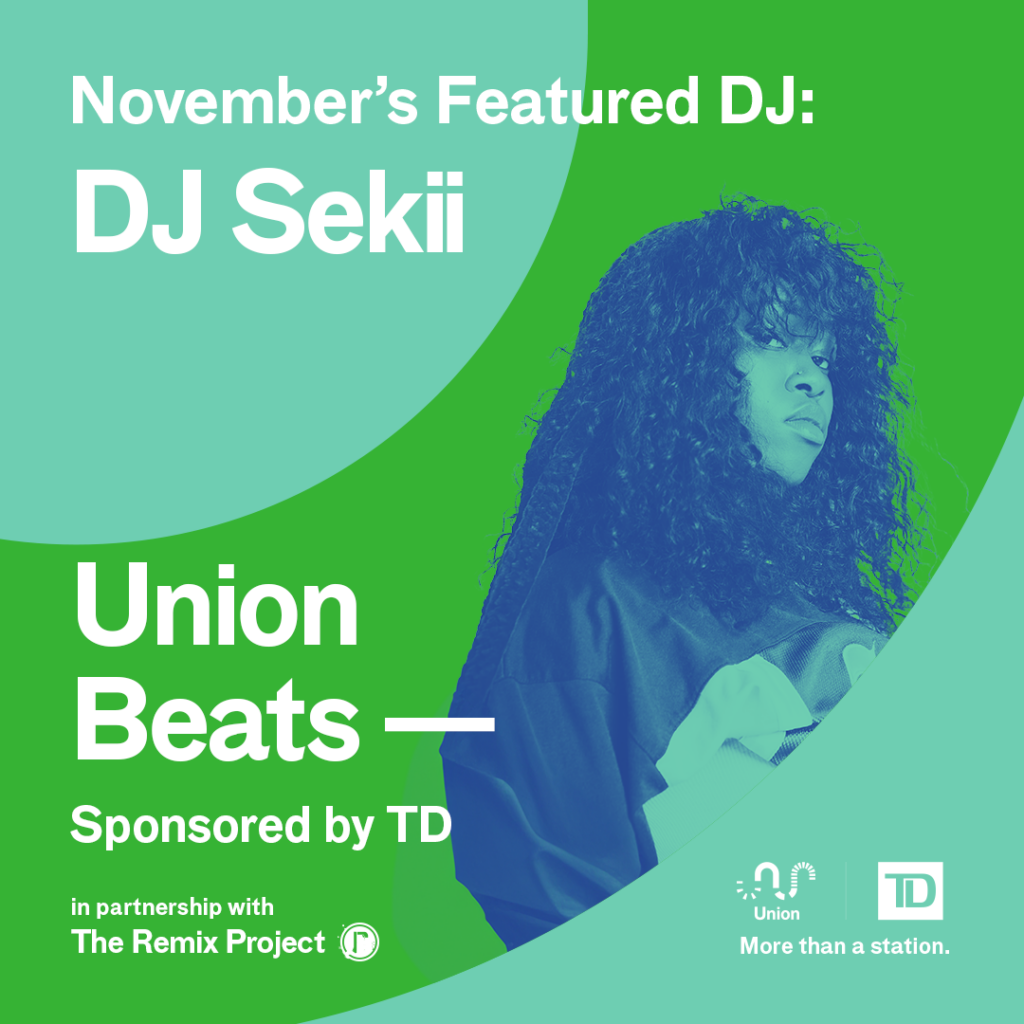 Catch Sekii around Union throughout the month!
Our resident DJ for November is Sekii. Catch her spinning beats inside Union Market, the Foodie Aisle, and the Food Court on:
November 1, 10, 15, and 30 inside Union Market
November 8, 18, 24, and 26 in the Food Court
November 22 in the Foodie Aisle
11:30am to 1:30pm and
3:30pm to 6:30pm
Learn more about the program, schedule, and our resident DJs here.