65 Front Street West

Union

May 14

10:00am - 6:00pm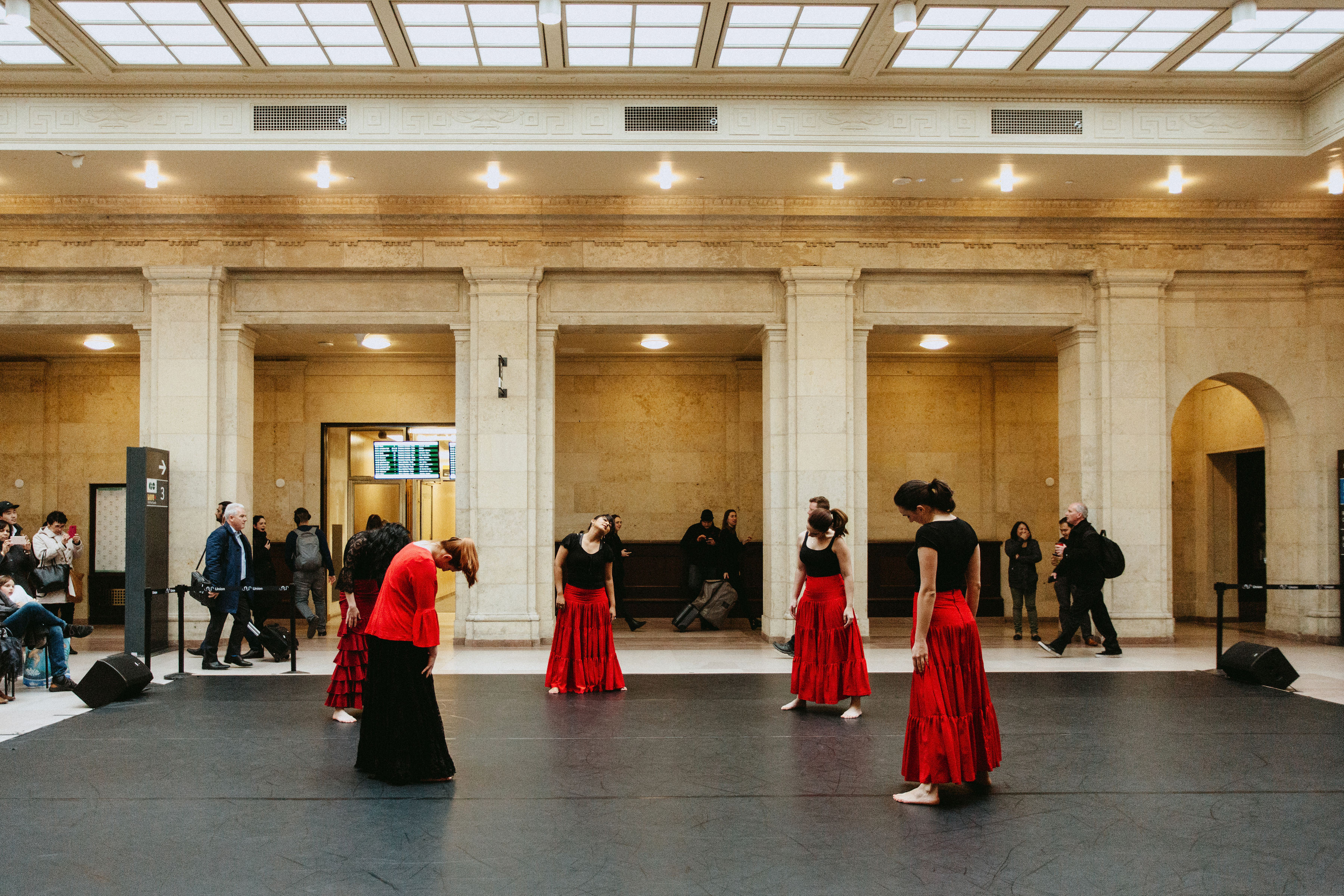 The Union and FFDN partnership continues in its third year to o er free public programming in one of Toronto's most historic buildings. This partnership presents unique programming, speci cally curated for Union Station, to bring you closer to where Toronto is going on the arts and cultural scene!
Today we welcome you to our Open Studio, a dance studio without walls. Take a behind-the-scenes glimpse into the creative working processes of renowned dance artists and choreographers as they rehearse for an upcoming performance or lead a professional class.
Stay for 5 minutes or the whole day!
Monday May 13
12:00 – 2:00pm  | Dianne Montgomery
Rehearsing Her, with live music
2:30 – 5:30 pm  | Lua Shayenne Dance Company
Rehearsing KIRA, The Path | La Voie by Fara Tolno, with live music
6:00 – 8:00 pm  | City Dance Corps
Rehearsing two new contemporary works by Christopher Knowles
Tuesday May 14
10:00 – 12:30 pm  | JDdance
Rehearsing IN ABSENTIA by Sharon B. Moore
1:00 – 3:30 pm  | Kylie Thompson Dance
Rehearsing Oh, Yes by Kylie Thompson
4:00 – 6:00 pm  | Asah Productions
Rehearsing Obeah Opera, a Nicole Brooks Vision, choreographed by Anthony 'Prime' Guerra