65 Front Street West

Union

September 23

1:00pm - 8:30pm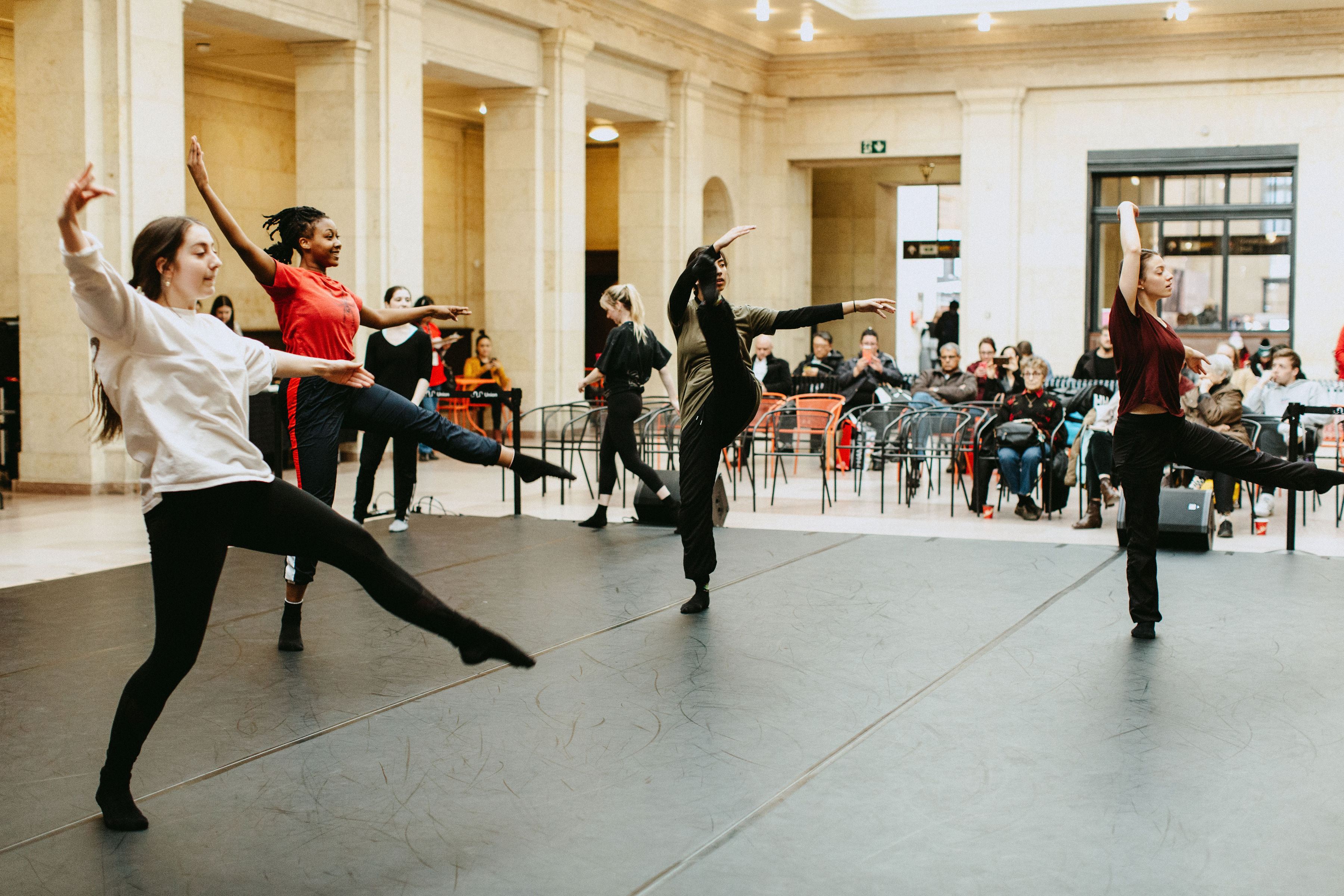 The Union and Fall for Dance North partnership continues into its third year to offer free public programming in one of Toronto's most historic buildings. This partnership presents unique programming, specifically curated for Union Station, to bring you closer to where Toronto is going on the arts and cultural scene!
From Sept. 23-25 join us at our Open Studio, a dance studio without walls. Catch a behind-the-scenes glimpse into the creative working processes of Fall for Dance North's festival artists as they lead a professional class or rehearse and refine their work before they hit the stage.
Stay for 5 minutes or the whole day!
Schedule:
SEPTEMBER 23
1:15pm-2:45pm
Ryerson School of Performance
A modern dance class taught by Louis Laberge-Côté
3:00pm-6:00pm
Northfoot Movement/Cody Berry
In rehearsal for "Mani.Deux"
6:30pm-8:30pm
adelheid dance projects
In rehearsal for "what it's like" by Heidi Strauss
SEPTEMBER 24
11:15am-12:15pm
Canada's National Ballet School
A class with the Sharing Dance Parkinson's program
12:30-2:30pm
Caroline "Lady C" Fraser
In rehearsal for "Conversation"
3:00-6:00pm
Rock Bottom Movement
In rehearsal for "hollow mountain" by Alyssa Martin
SEPTEMBER 25
10:00-11:30am
The National Ballet of Canada
A ballet master class taught by principal dancer Heather Ogden
12:00-3:00pm
Angela Blumberg
In rehearsal for "omni"
Visit ffdnorth.com/unionstation for more information