Nov 27 2023
- Nov 27 2023
All Day
Union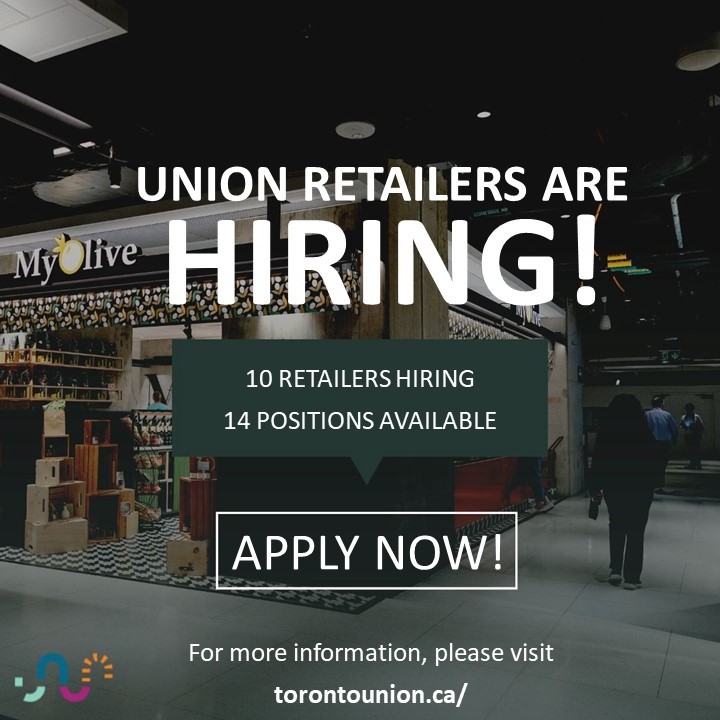 Union retailers are hiring!
Participate in our virtual job fair and apply now for a wide range of exciting open positions at Union Station retailers. Applications are open from Tuesday November 21 – Thursday November 30.
Click the link to learn more about the open positions and how to apply!