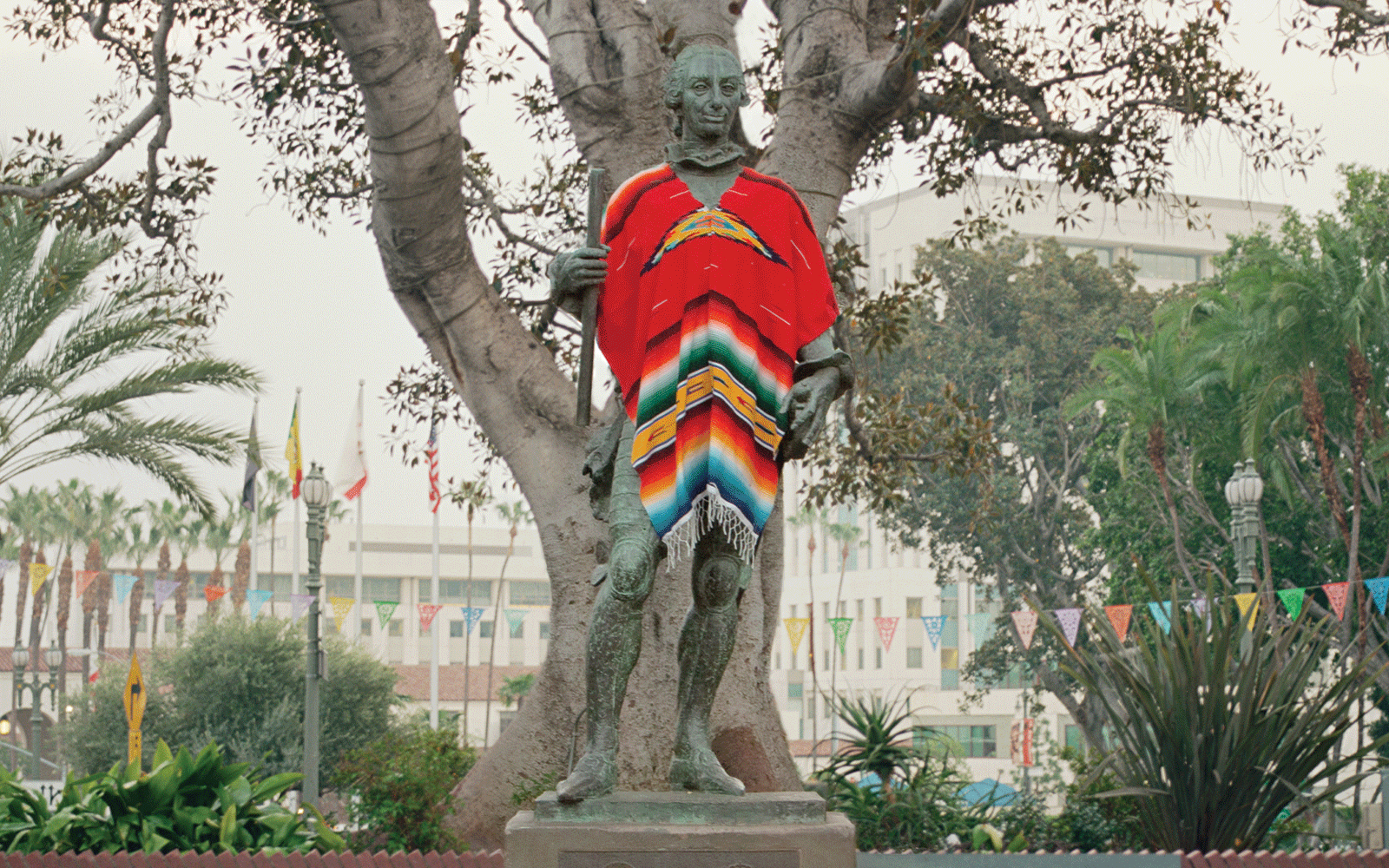 I am land curated by Maya Wilson-Sanchez
I am land
curated by Maya Wilson-Sanchez
October 27, 2021 – October 2, 2022
I am land is a three-part exhibition series that explores the role of the artist as a chronicler. Many artists have a deep interest in representing the past, exploring the present, and imagining the future. This series and its public programs are a part of the ArtworxTO Hubs and highlight and celebrate how individuals and communities have the power to create their own histories.
I am land that remembers
Exploring monuments and archives, this exhibition questions what we remember, how we remember, and who makes those choices. It includes artworks that examine the processes of history-making while creating new relationships to the past and the future. I am land that remembers is the second chapter of the I am land exhibition series and considers how artists take on the role of chroniclers. From Iván Argote's investigations and interventions into monuments, to Miles Rufelds's and Tania Willard's critical take on researching within the archive, the exhibition considers how we approach official history. It questions which kinds of stories exist in the public imaginary while others are untold. Additionally, artists Venuca Evanán Vivanco, Glenna Cardinal, and artist duo MADEYOULOOK showcase oral and visual storytelling while Shellie Zhang's work traces a transitory space of remembrance. This exhibition brings up ideas of public history and empowers collective history-making, demanding that our public spaces reflect our past, present, and future.
Find this exhibit in the West Wing, Oak Room, and Front Street Promenade Vitrine.
ArtworxTO
ArtworxTO: Toronto's Year of Public Art 2021–2022 celebrates Toronto's exceptional public art collection and the artists behind it. This exciting initiative will support artists and new artworks that reflect Toronto's diversity, to create more opportunities for the public to engage with art in their everyday lives, across the whole city. Learn more at https://www.artworxto.ca.
ArtworxTO Hubs 
Led by the next generation of rising curators, collectives and artists, the ArtworxTO Hubs are year-long unifying spaces that amplify local artistic identities, recognize their global vibrancy and empower creative communities to discover that extraordinary art lives around the corner, in everyday spaces, and citywide. Learn more about the ArtworxTO Hubs program at artworxto.ca/hubs.