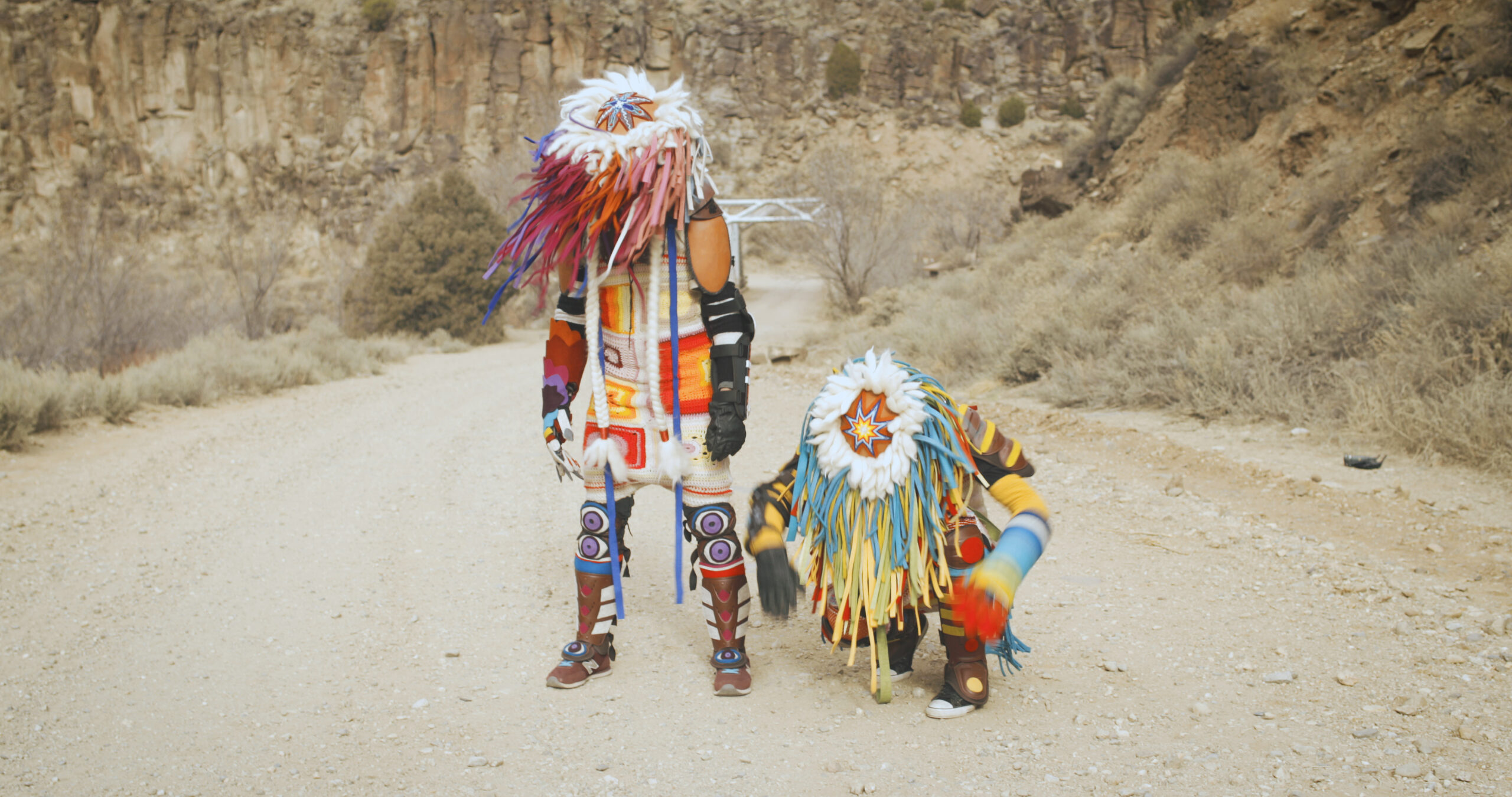 I am land curated by Maya Wilson-Sanchez
I am land
curated by Maya Wilson-Sanchez
October 27, 2021 – October 2, 2022
I am land is a three-part exhibition series that explores the role of the artist as a chronicler. Many artists have a deep interest in representing the past, exploring the present, and imagining the future. This series and its public programs are a part of the ArtworxTO Hubs and highlight and celebrate how individuals and communities have the power to create their own histories.
I am land that speaks
June 6 to October 2, 2022
This exhibition brings attention to stories that come directly from the land. Engaging with story-telling practices specific to a certain place, the artworks in this show highlight history-making as a site-specific exercise. Exploring embodied connections to land, it also includes off-site gardens made by artists that involve participatory and community-based methods for learning and growing together.
Exploring monuments and archives, this exhibition questions what we remember, how we remember, and who makes those choices. It includes artworks that examine the processes of history-making while creating new relationships to the past and the future. I am land that remembers is the second chapter of the I am land exhibition series and considers how artists take on the role of chroniclers. From Eric Gallardo's and Tania Willard's collaboration with and acknowledgment of other-than-humans, to Lisa Myers's and Chris Mendoza's exploration and criticism of land development and private property, the show reflects on the destructive relationship we continue to have with our environment while also proposing changes that will improve and change our collective existence. It also expands on the work of the chronicler by opening up time into non-linear explorations of the future, with artists Alvin Luong and Cannupa Hanska Luger presenting documents of speculative futures. Exploring embodied connections to land, this exhibition also includes off-site gardens and virtual programs that involve participatory and community-based methods for learning and growing together. I am land that speaks brings up ideas of public history and empowers collective history-making, demanding that our public spaces reflect our past, present, and future.
Find this exhibit in the West Wing.
ArtworxTO
ArtworxTO: Toronto's Year of Public Art 2021–2022 celebrates Toronto's exceptional public art collection and the artists behind it. This exciting initiative will support artists and new artworks that reflect Toronto's diversity, to create more opportunities for the public to engage with art in their everyday lives, across the whole city. Learn more at https://www.artworxto.ca.
ArtworxTO Hubs 
Led by the next generation of rising curators, collectives and artists, the ArtworxTO Hubs are year-long unifying spaces that amplify local artistic identities, recognize their global vibrancy and empower creative communities to discover that extraordinary art lives around the corner, in everyday spaces, and citywide. Learn more about the ArtworxTO Hubs program at artworxto.ca/hubs.
Image credit: Cannupa Hanska Luger, We Live Future Ancestral Technologies Entry Log, 2019. Image courtesy of the artist.