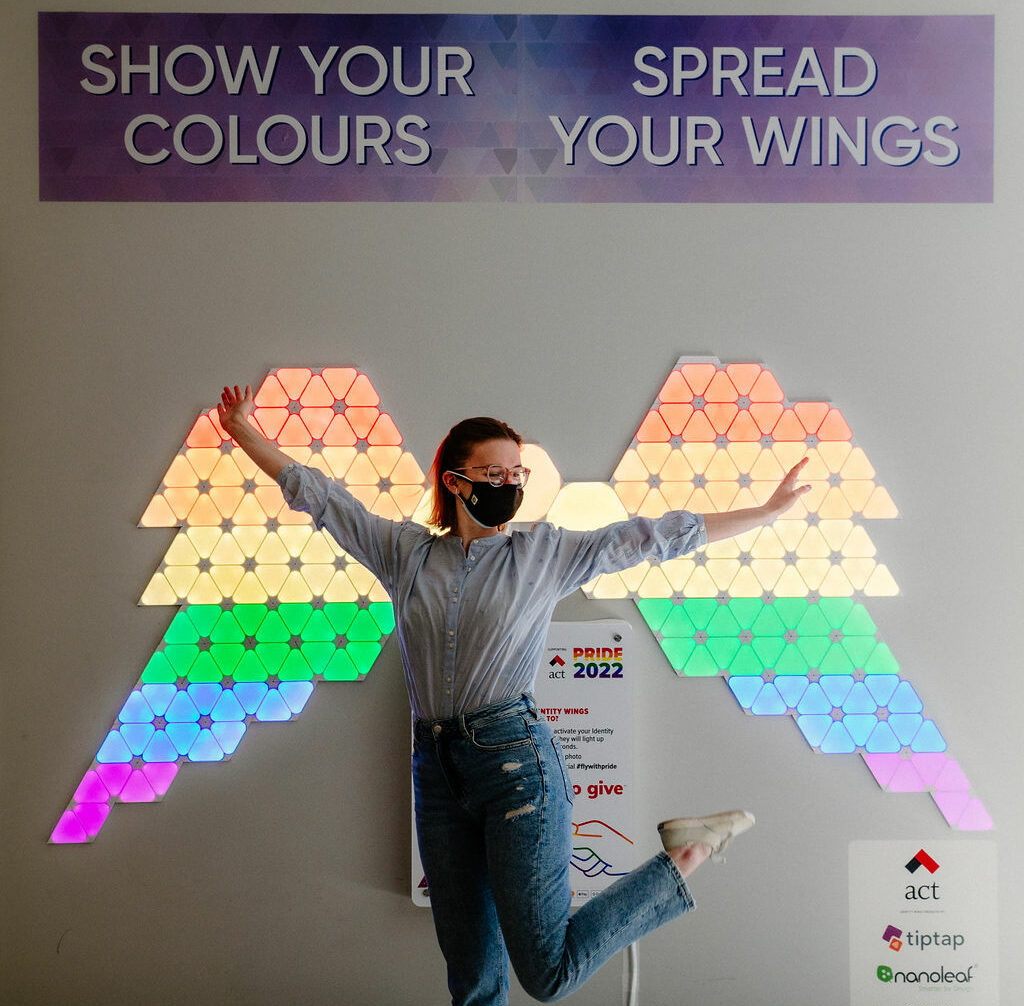 ACT Identity Wings
Celebrate your Pride and support ACT with the Identity Wing activation. Swing by and take your photo with the Identity Wings today!
Located just before the doors to the UP Express.
You'll have 15 seconds to take your photo as the wings light up! Post and tag @AIDSCommitteeToronto and use #FlywithPride for your chance to win four tickets to an upcoming Toronto Blue Jays game in the TD Comfort Zone seats located in the TD Clubhouse! The package includes four tickets to the game along with a food and beverage voucher. $1,000 value!
Learn more about the initiative here