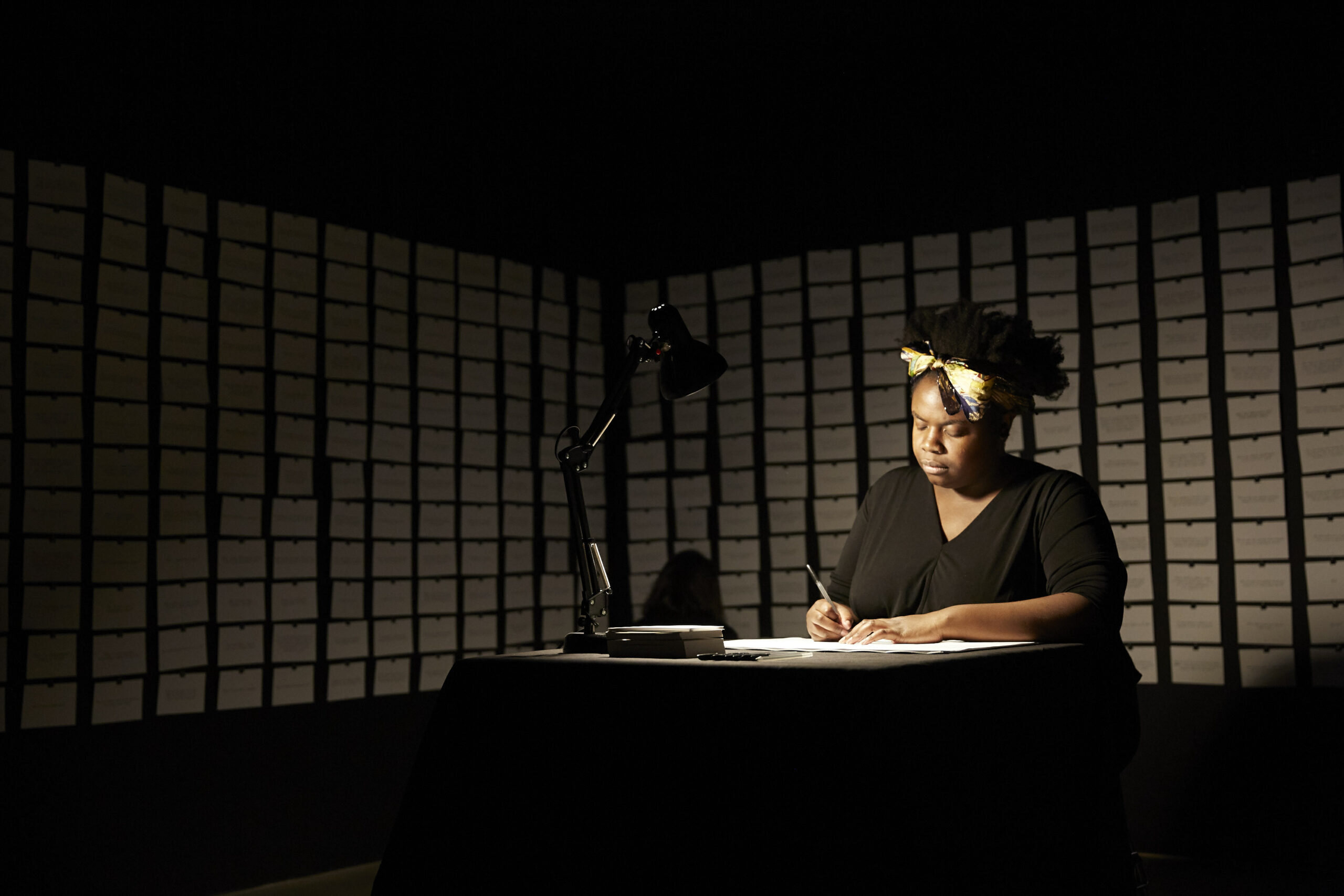 Race Cards (in Two Acts)
Race Cards (In Two Acts) is a series of video vignettes shot by cinematographer Sandro Pehar in a theatrical and interactive installation created by internationally acclaimed UK artist Selina Thompson.
The original project, Race Cards takes place in a room containing 1,000 questions about race. The audience is invited to answer one of them. Every nine months Ms. Thompson completes a rewrite of the piece, generating 1,000 new questions. In this constantly evolving installation and archive, Thompson invites participants to supply their own answers to the many facets of race and racism in modern society. Prime Mover Theatre Company, in partnership with Selina Thompson LTD will produce Race Cards in June 2022.
Race Cards (In Two Acts), opens a broader dialogue based on the source material by inviting ten professional artists to respond to these questions through a rigorous creation period facilitated by Selina Thompson: resulting in ten new works that grapple with urgent questions about race and identity. Our artists include choreographers Andrea Nann and Esie Mensah, theatre artists Sarena Parmar, Tanisha Taitt, Rayna Masterson, and Zach Running Coyote, and composers Aubrey Dayle, Alexandra Kane, Leslie Ting, and Germaine Konji.
Prime Mover Theatre Company is Canada's newest not-for-profit, professional theatre company dedicated to the advancement of marginalized artistic voices through advocacy, artist training, and large-scale co-production. Learn more here.