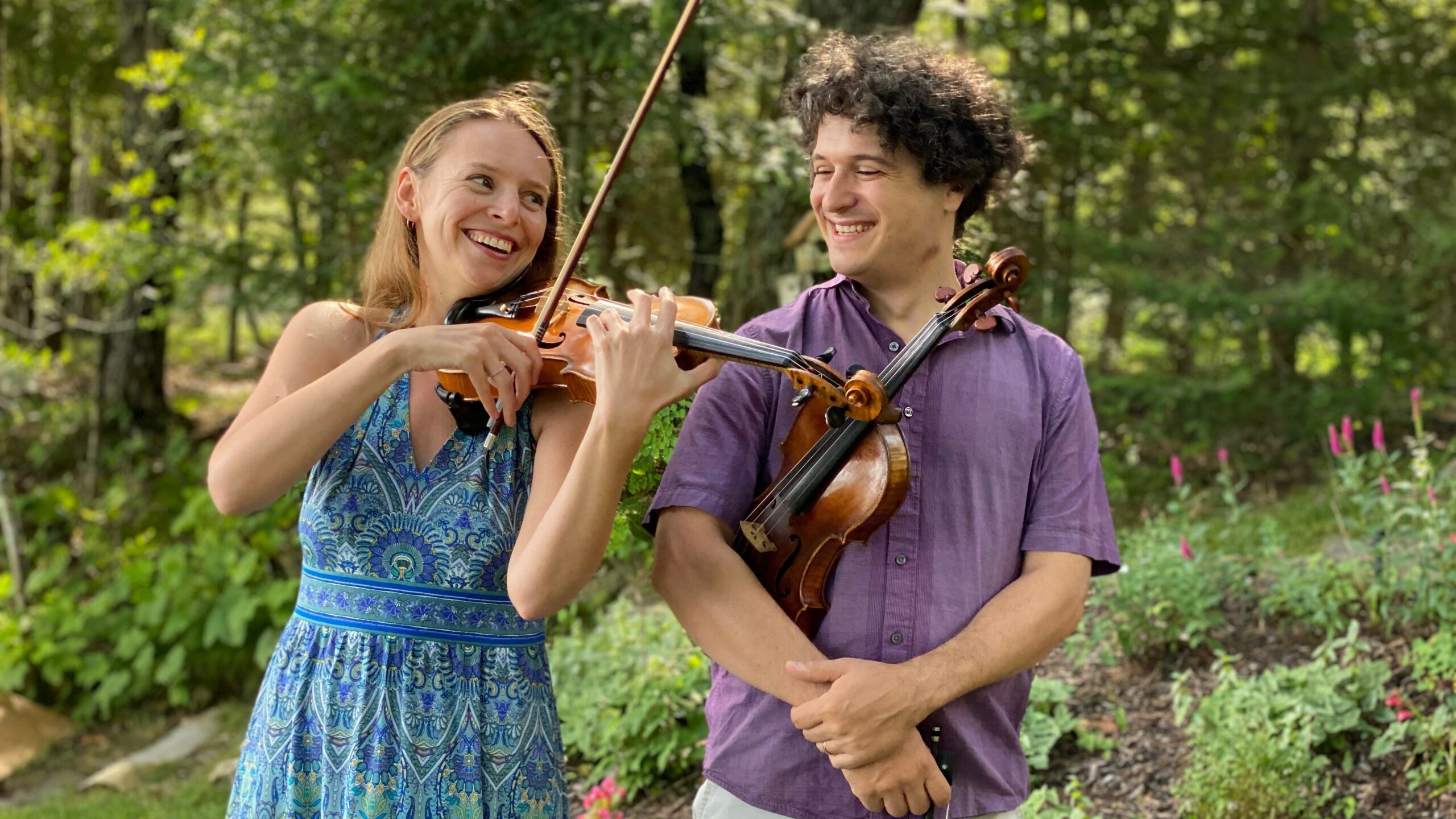 Rebekah Wolkstein & Drew Jurecka
Join us for 63 days of live programming at our outdoor festival market!
Jurecka and Wolkstein have been performing together for many years as a duo as well as in the Benti String Quarter and Payadora. They have also been co-producing and composing music for kids TV shows. Classically trained but comfortable in all genrs, Jurecka performs primarily on violin, but also viola, saxophone, clarinet and mandolin and most recently on bandoneon as a member of the Payadora Tango Ensemble. Drew Jurecka was nominated for a Record of the Year Grammy for his string arranging, playing and and engineering work for pop sensation Dua Lipa. Celebrated for her stunning virtuosity, nuance and broad musical versatility, violinist, Rebekah Wolkstein has established a srong presence on the Toronto music scene and as an international touring artist. She has performed and toured extensively with the Toronto Symphony Orchestra, The National Ballet of Canada and the Canadian Opera Company. She is also a composer and songwrited comfortable in many genres of music.
For our full event schedule and more about Union Summer-presented by TD click here