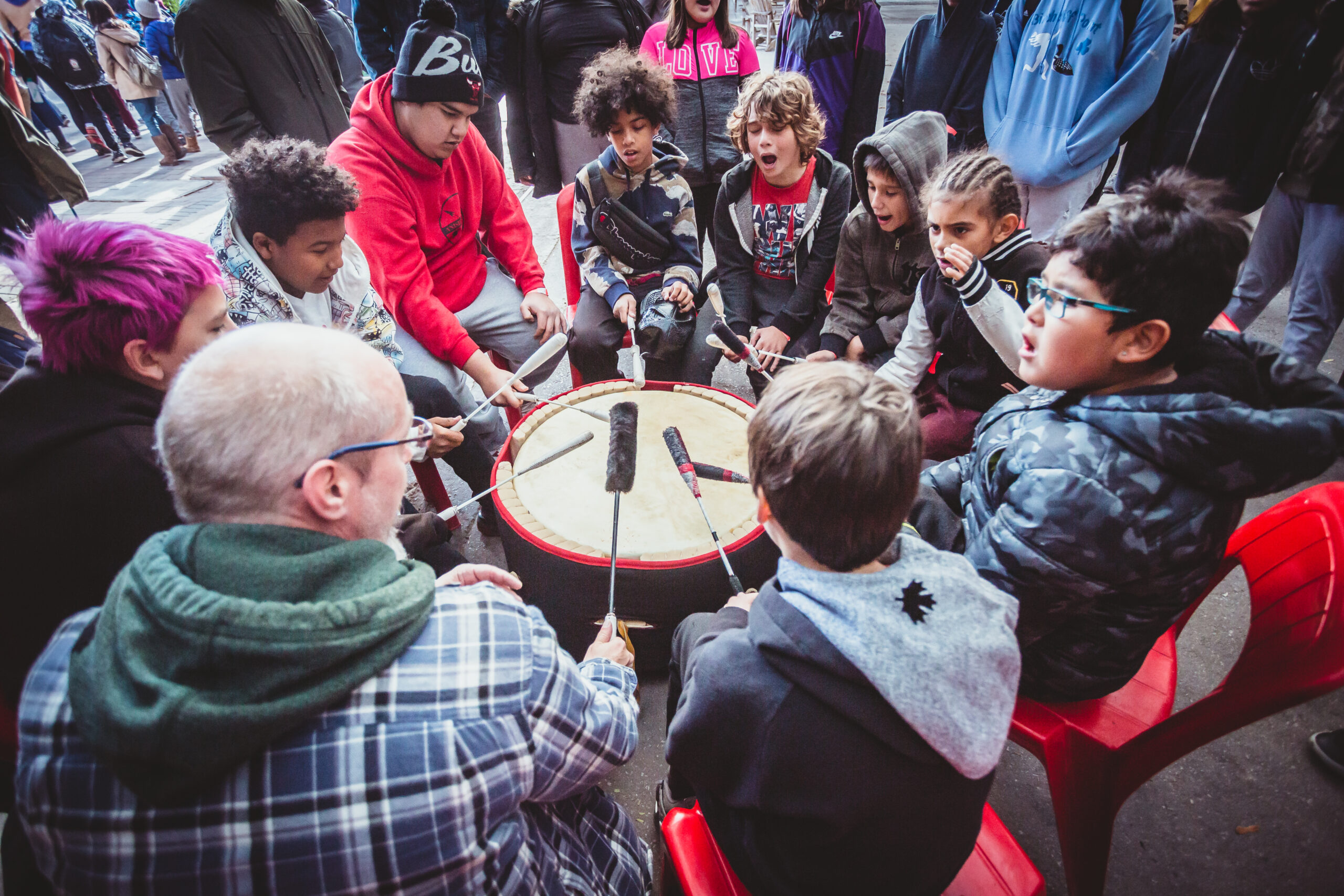 Reconciliation Begins With You
The Gord Downie & Chanie Wenjack Fund (DWF) was established to honour the legacies of Chanie Wenjack and Gord Downie.
Chanie Wenjack was a 12-year-old Anishinaabe boy from Ogoki Post on the Marten Falls Reserve in Northern Ontario. He was forced to attend the Cecilia Jeffrey Residential School at the age of 9. In 1966, he escaped from the school and died while trying to make the 600 km journey home to his family. Gord Downie, singer, songwriter and driving creative force behind The Tragically Hip, was introduced to Chanie's story later in his life and used his final years on earth to raise awareness about Chanie and the 150,000 Indigenous children and youth in Canada who were forced to attend residential schools.
The collection of photos shared in Reconciliation Begins With You exhibits DWF's programming and events, which inspire Indigenous and non-Indigenous peoples in Canada to join our collective reconciliation journey. We also invite all peoples in Canada to celebrate the cultures, traditions, rights, and contributions of Indigenous Peoples.
Reconciliation begins with each and every one of us. Through awareness, education, and connection, we can all answer Gord's call to "Do Something" to move reconciliation forward and build a better Canada.
#DoSomething by joining us at downiewenjack.ca/subscribe.
Photo of Walk for Wenjack participants performing in a drum circle by Joel Clements.