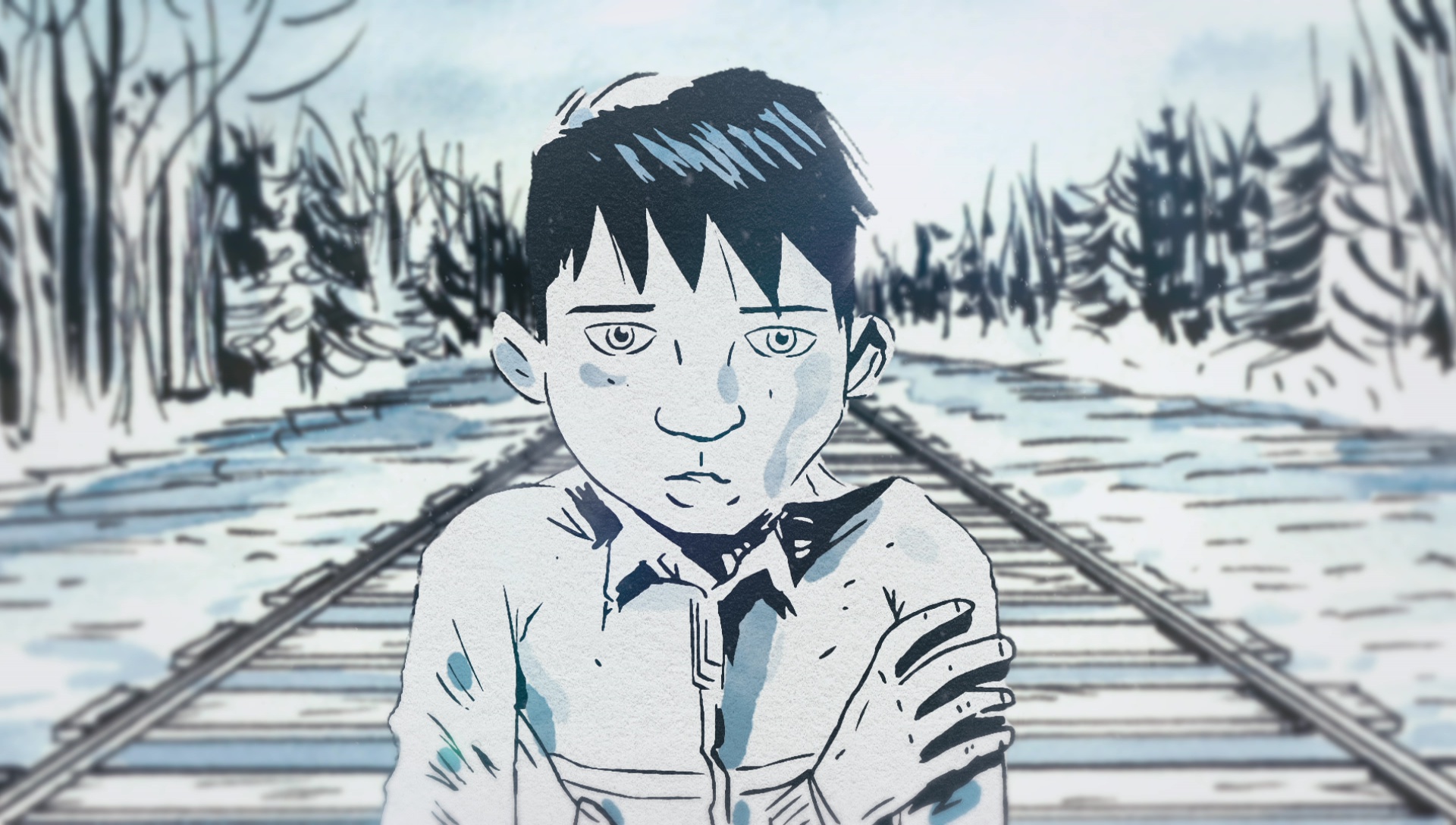 The Secret Path Exhibit
Union and the Gord Downie & Chanie Wenjack Fund present
Secret Path Exhibition
Sponsored by TD
This exhibit shares the heartbreaking story of a young boy named Chanie Wenjack. Chanie's death sparked national attention and marked the first inquest into the treatment of Indigenous children in residential schools. His story, tragically, is like so many stories of Indigenous children in this country who were sent to residential school and didn't make it home.
At Union, we believe in the importance of sharing stories to spread awareness, spark conversation, and work collectively to build a better future. The painful history of residential schools has been brought to the forefront of national conversation, with the impact of that system still felt today.
This project is an expansion of Union's long-term partnership with the Gord Downie & Chanie Wenjack Fund, which focuses on building awareness, education, and connections between all peoples in Canada and our shared path toward reconciliation.
Illustrations by Jeff Lemire
About Union
Union is committed to reflecting the diversity of Canadians in all our programs and operations. Our programming vision celebrates creativity, diversity, inclusion and accessibility. Our goal is to strengthen the connection between public art and civic engagement and ultimately create connectedness amongst our communities.
About the Gord Downie & Chanie Wenjack Fund
Inspired by Chanie's story and Gord's call to build a better Canada, the Gord Downie & Chanie Wenjack Fund aims to build cultural understanding and create a path toward reconciliation between Indigenous and non-Indigenous peoples. Our goal is to improve the lives of Indigenous people by building awareness, education, and connections between all peoples in Canada. Learn more at downiewenjack.ca
About TD
TD is committed to growing our relationships with Indigenous Peoples. We recognize there is more work to be done on our collective journey toward Truth and Reconciliation and we will continue to support initiatives that promote early learning, enhance financial education, support equitable health outcomes and celebrate Indigenous culture. Learn more: td.com/indigenous