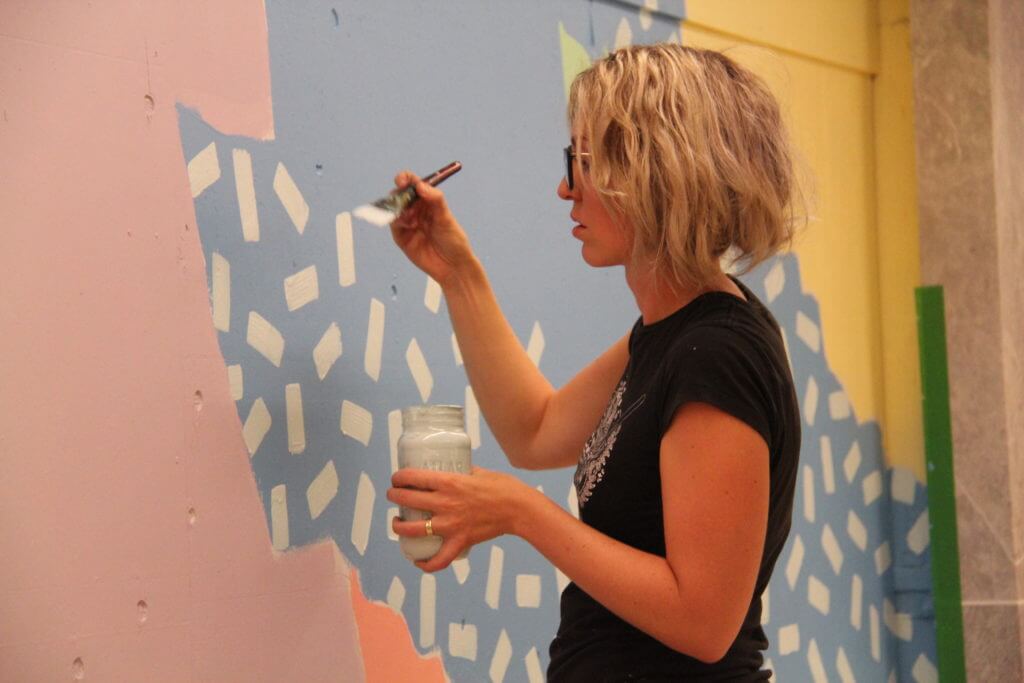 [et_pb_section bb_built="1″ fullwidth="on" specialty="off" background_image="https://torontounion.ca/wp-content/uploads/2017/07/igor-ovsyannykov-289499.jpg" parallax="on" parallax_method="off" _builder_version="3.0.65″ custom_padding_tablet="80px|||" custom_padding_last_edited="on|phone"][et_pb_fullwidth_image src="https://torontounion.ca/wp-content/uploads/2017/05/watermark-current-crop.png" show_in_lightbox="off" url_new_window="off" use_overlay="off" use_border_color="off" border_color="#ffffff" border_style="solid" animation="off" /][/et_pb_section][et_pb_section bb_built="1″ admin_label="section" background_color="#efefef" custom_padding="54px|0px|9px|0px"][et_pb_row background_position="top_left" background_repeat="repeat" background_size="initial" _builder_version="3.0.65″ background_position_1="top_left" background_repeat_1="no-repeat" use_custom_width="on" custom_width_px="1300px"][et_pb_column type="4_4″][et_pb_post_title meta="off" featured_image="off" title_font_size="50px" _builder_version="3.0.65″ title="on" author="on" date="on" categories="on" comments="on" featured_placement="below" parallax_method="on" text_orientation="left" text_color="dark" text_background="off" title_font_size_phone="36px" title_font_size_last_edited="on|phone" border_style="solid" /][/et_pb_column][/et_pb_row][/et_pb_section][et_pb_section bb_built="1″ custom_padding="0px|0px|54px|0px" specialty="on" use_custom_width="on" custom_width_px="1300px"][et_pb_column type="2_3″ specialty_columns="2″][et_pb_row_inner admin_label="Row" background_position="top_left" background_repeat="repeat" background_size="initial"][et_pb_column_inner type="4_4″ saved_specialty_column_type="2_3″][et_pb_image src="https://torontounion.ca/wp-content/uploads/2017/06/UnionWebsite_CultureDays.jpg" animation="off" show_in_lightbox="off" url_new_window="off" use_overlay="off" sticky="off" align="left" always_center_on_mobile="on" border_style="solid" force_fullwidth="off" _builder_version="3.0.65″ /][et_pb_text background_layout="light" text_orientation="left" border_style="solid" _builder_version="3.0.65″]
Major hubs of events at Toronto's Union Station, the Bloor St. Culture  Corridor, Etobicoke Lakeshore and at Toronto Public Library branches
Toronto, ON, September 21, 2016 – The 7th annual Culture Days weekend kicks off with a launch at Toronto's Union Station, followed by over 150 events taking place in every corner of Toronto on September 30, October 1 and 2.
Toronto's Union Station
Going through Union Station on Thursday morning, September 29 from 6:30 to 9:00 a.m., you can experience a small sampling of the 2000+ free Culture Days events happening across the province during the Culture Days weekend. Come through the tunnel from York Concourse to witness three of Toronto's best street artists at work painting original murals. StreetARToronto presents Carlos Delgado, Mike Parsons and Kirsten McCrea as they unleash their creativity in this free-form live painting demonstration. Then listen to energetic a capella ensemble Cadence perform a mix of jazz and pop favourites. Once you've whet your culture appetite, plan a weekend jam-packed with hands-on and interactive arts and cultural experiences.
Bloor St. Culture Corridor
Toronto's Bloor Street Culture Corridor – a 1.5 km stretch of Bloor between Bathurst and Yonge encompassing some of Toronto's leading arts and culture destinations – will once again present unique, interactive, and family-friendly activities during Culture Days, including:
Koerner Hall Free For All – Saturday, October 1 from 12:00 – 3:00pm and 5:00 – 8:00pm Koerner Hall will be open for free to everyone! Come see performers of all ages and backgrounds showcasing their talents in energetic five-minute sets. Enjoy a variety of genres, bands, soloists, songs, spoken word, and more!
Culture Workers Unwind – Friday, September 30 from 4:00 – 6:00 p.m. Do you work in the arts, culture and non-profit world and want to connect with your peers? Built for people working at all levels of the sector, this informal discussion series features Toronto's leading professionals sharing lessons they've learned while advancing their organizations and career
Royal Conservatory Orchestra – Friday, September 30 at 8:00 p.m. Hungarian Maestro Gábor Takács-Nagy conducts the Royal Conservatory Orchestra and pianist Rossina Grieco in a program that includes Rachmaninov's "Vocalise" from Fourteen Songs and Piano Concerto No. 2, along with Schumann's Symphony No.4.
Culture Days @ Toronto Public Library 
In partnership with the Neighbourhood Arts Network, the Toronto Public Library will be presenting 40 events at more than 30 branches. With activities in a wide range of disciplines, there is something for everyone at local libraries! Highlights include:
Colours of Kathak – Saturday, October 1 from 2:00 – 3:00 p.m. at Gerrard/Ashdale Public Library. Experience the centuries-old tradition of North Indian Classical dance, as Mushtari Afroz and Radhika Kedige take you on a journey of rhythm, movement, and story telling.
Learning the Art of Virtue through Chinese Calligraphy – Saturday, October 1 from 2:00 – 4:00 p.m. at Jones Library. Discover the contemplative world of Chinese brush writing and symbolism. Learn how to make delicate strokes merging harmony and beauty.
Intro to Bookbinding – Saturday, October 1 from 2:00 – 4:00 p.m. at McGregor Park Library. Learn how to hand-bind your own books with Karen Luk, who will lead you through a variety of bookbinding techniques, from the pamphlet stitch to the buttonhole. Bring home your own miniature book!
For a complete list of participating public library branches in Toronto, registered activities and program details, please click here.
Etobicoke Lakeshore Hub
The popular Etobicoke Lakeshore Culture Days hub returns for another year, with over 30 activities for you to explore along Toronto's lakeshore from Brown's Line to Park Lawn. The weekend will begin with the Kick-Off Party at Mimico Square, including a performance by the Toronto All-Star Big Band and dance lessons with the West-Way Dance Club. Highlights include:
Fold & Transform! An Origami Workshop – Saturday, October 1 from 3:00 – 5:00 p.m. Transform a flat sheet of paper into a beautiful finished sculpture through the use of folding and basic sculpting techniques.
Community Tapestry – Saturday, October 1 from 11:00 a.m. – 5:00 p.m. Join Lakeshore Arts in Amos Waites Park and contribute to a 50 ft. community tapestry. Help bring this gigantic freestanding mural to life by weaving fabric and paper through a fence grid.
Get your Shaker On! – Saturday, October 1 from 10:00 a.m. – 3:00 p.m. and Park Parade – Saturday, October 1 from 3:00 – 4:30 p.m. Come to Mimico Square to create maracas, shakers, guiros and cabasas, then use them to make some joyous noise in a parade led by Samba Elégua – a percussion group inspired by Brazilian Samba music. Their explosive, driving and layered rhythms will compel you to get up and dance!
For a complete list of Etobicoke-Lakeshore's activities, please click here.
More Events Across the City 
With more than 150 activities across Toronto, you don't even need to leave your own neighbourhood to take in Culture Days. Downtown, put yourself in the picture at Youth Arts Ambassador Cyesha Forde's 20/20 Project. Visit Lee Lifeson Art Park in North York for a youth-led day of Hip-Hop dance, music and spoken word performances. See the newly renovated Frank O'Connor Heritage House at Don Valley and Lawrence where you can get your portrait drawn and try international folk dances or take the Scarborough Arts Walk along the Scarborough Bluffs. In Flemingdon Park learn the basics of traditional Korean Five Drums Dance and visit the Neilson Park Creative Centre in Markland Wood for a range of family-friendly hands-on open studios.
To find activities, visit www.on.culturedays.ca and plan your Culture Days weekend using the Bright Spots Schedule, presented by Sun Life Financial. Use the geo search to find activities taking place near you.
[/et_pb_text][/et_pb_column_inner][/et_pb_row_inner][/et_pb_column][et_pb_column type="1_3″][et_pb_code]
Read More—
[/et_pb_text][/et_pb_column][/et_pb_row][/et_pb_section][et_pb_section bb_built="1″ background_image="https://torontounion.ca/wp-content/uploads/2017/05/SubwayBlur_CopyrightScottRamsay.jpg" parallax="on" parallax_method="off" global_module="328″][et_pb_row global_parent="328″ _builder_version="3.0.64″ background_size="initial" background_position="top_left" background_repeat="repeat"][et_pb_column type="4_4″][et_pb_blog global_parent="328″ fullwidth="off" posts_number="3″ include_categories="3,5,4″ show_more="on" show_author="off" show_categories="off" offset_number="0″ _builder_version="3.0.64″ header_font="|on|||" body_font_size="14px" custom_css_main_element="padding-bottom: 30px; ||.pagination{||show: none;||}" show_content="off" show_thumbnail="on" show_date="off" show_comments="off" show_pagination="off" use_dropshadow="off" use_overlay="off" background_layout="light" border_style="solid" /][/et_pb_column][/et_pb_row][/et_pb_section]