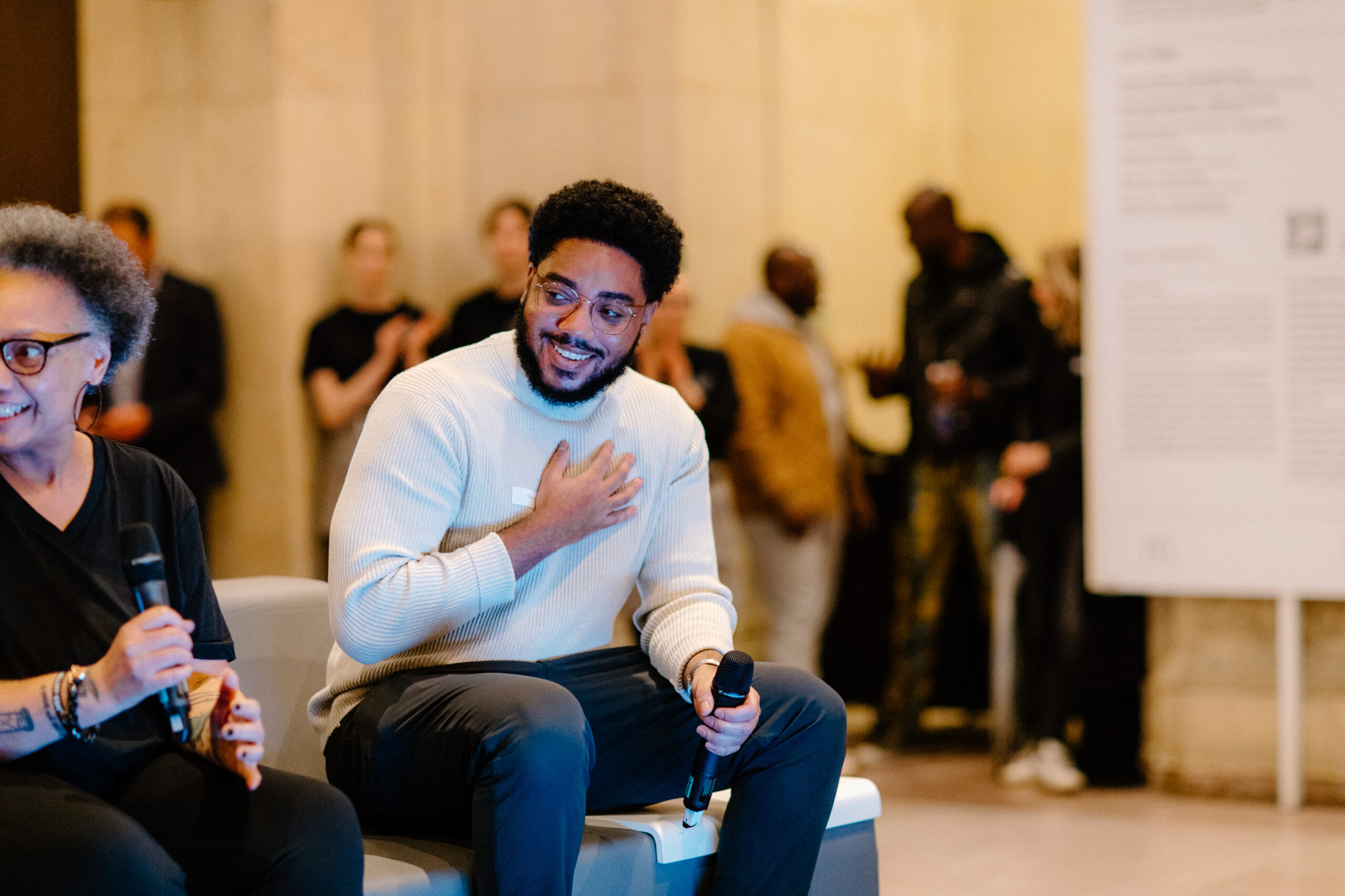 We sat down with Trevor Twells of MakeRoom Inc. which partnered up with Union to curate our current exhibit, "I Am Here: Black Joy is Resistance"
Can you tell us a bit about yourself and MakeRoom Inc?
I'm an artist, designer, and a founder of MakeRoom Inc. MakeRoom is a curatorial agency and an arts organization. We partner with corporations to provide opportunities for BIPOC and emerging artists. Our ethos is transparency and traceability, meaning that we fight against racial discrimination in the arts, gatekeeping and nepotism. The collaboration between Union and Makeroom was born out of a similar mission of inclusion in the arts. We wanted to include more BIPOC and Black artists specifically for this collection here.
What did you want to shed light on with this exhibit?
The theme of black joy was born out of a collaboration with Union Station, Gloria C Swain and Makeroom. We wanted to get away from the mourning and the sadness that comes from a lot of Black History Month collections, so we wanted to talk about black joy, black histories, black presents, black futures. And the throughline of all the art behind me is community. In a system that is trying to take away joy from us, from people that look like me, we wanted to twist it on its head and change the system by showing black joy.
Can you tell us more about how the six artists were selected?
Makeroom's practices and mission are against nepotism and gatekeeping in the arts. To do this we do fully open calls for all of our opportunities. We choose community partners within the arts in Toronto that help support the arts, then we take the top artists and see how they work together, and this is the outcome. I believe the art speaks for itself.
To learn more about the exhibit, artwork and artists, click here.