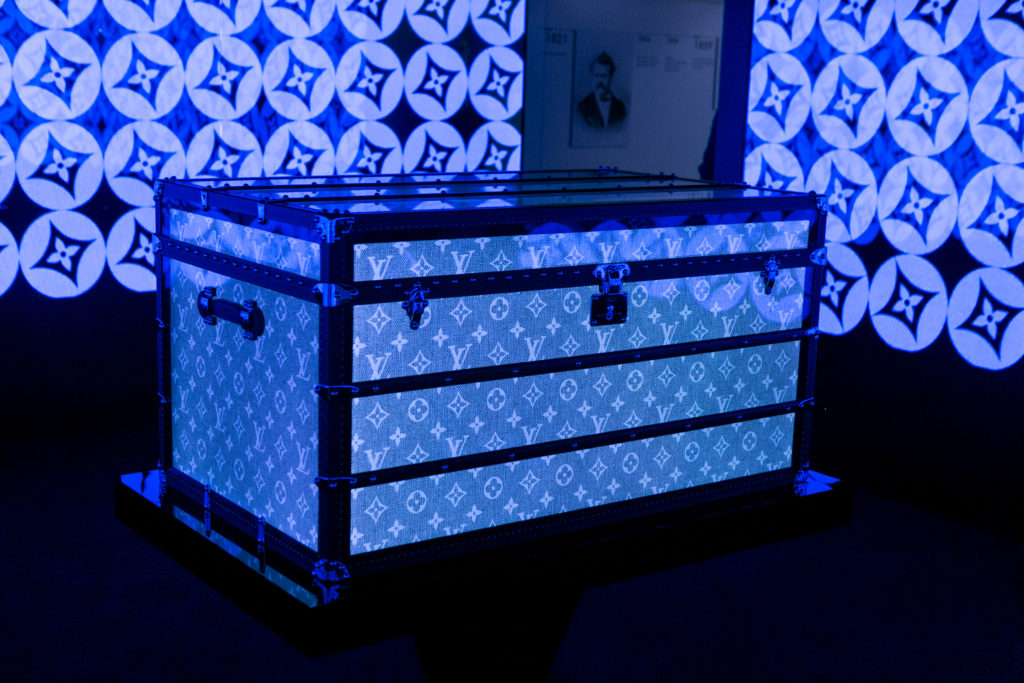 As we celebrate the Possibilities of Innovation in September Union is thrilled to announce that Louis Vuitton will present its Time Capsule Exhibit on the plaza. Time Capsule Exhibit is a journey through the history of the luxury house that revisits its landmark innovations in technology and design. Traveling from its beginnings in 1854 to the present day, the story is told using rare and celebrated objects selected from the Louis Vuitton archive. The exhibit demonstrates the ways in which Louis Vuitton has anticipated changing needs and desires over its last 160 years of operations.
As Canada's busiest travel hub, Union Station is an ideal venue to understand the "Art of Travel" as envisioned by Louis Vuitton through luggage, handbags and accessories. While the house is renowned for its beautiful, creative and elegant design, many of the pieces on display, including the early zinc bed trunk that opens into a foldout bed, also demonstrates Louis Vuitton's imaginative solutions. The brand perfectly addresses new challenges faced by travelers throughout the years, and the Time Capsule Exhibit allows visitors to immerse themselves into the innovative history of Louis Vuitton.
This free public exhibit on the Sir John A. Macdonald plaza opens September 7th
 to September 30th 
from 9am – 9pm daily (11am-9pm on weekends).