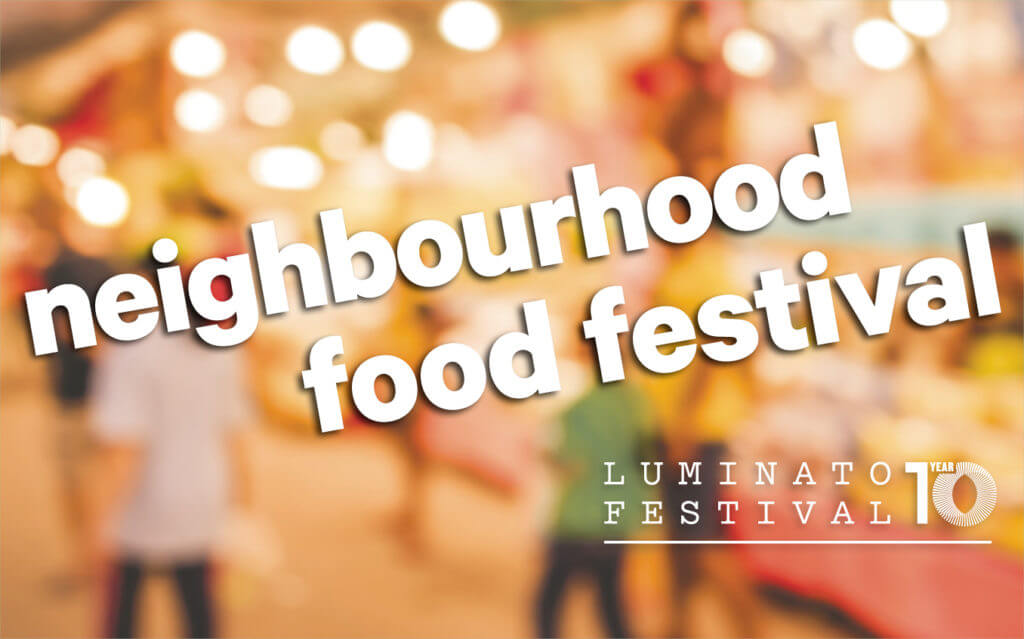 [et_pb_section bb_built="1″ fullwidth="on" specialty="off" background_image="https://torontounion.ca/wp-content/uploads/2017/05/2015-10-20-Union-Event-Low-Res-4691.jpg" parallax="on" parallax_method="off" _builder_version="3.0.65″ custom_padding_tablet="80px|||" custom_padding_last_edited="on|phone"][et_pb_fullwidth_image src="https://torontounion.ca/wp-content/uploads/2017/05/watermark-current-crop.png" show_in_lightbox="off" url_new_window="off" use_overlay="off" use_border_color="off" border_color="#ffffff" border_style="solid" animation="off" /][/et_pb_section][et_pb_section bb_built="1″ admin_label="section" background_color="#efefef" custom_padding="54px|0px|9px|0px"][et_pb_row background_position="top_left" background_repeat="repeat" background_size="initial" _builder_version="3.0.65″ background_position_1="top_left" background_repeat_1="no-repeat" use_custom_width="on" custom_width_px="1300px"][et_pb_column type="4_4″][et_pb_post_title meta="off" featured_image="off" title_font_size="50px" _builder_version="3.0.65″ title="on" author="on" date="on" categories="on" comments="on" featured_placement="below" parallax_method="on" text_orientation="left" text_color="dark" text_background="off" title_font_size_phone="36px" title_font_size_last_edited="on|phone" border_style="solid" /][/et_pb_column][/et_pb_row][/et_pb_section][et_pb_section bb_built="1″ custom_padding="0px|0px|54px|0px" specialty="on" use_custom_width="on" custom_width_px="1300px"][et_pb_column type="2_3″ specialty_columns="2″][et_pb_row_inner admin_label="Row" background_position="top_left" background_repeat="repeat" background_size="initial"][et_pb_column_inner type="4_4″ saved_specialty_column_type="2_3″][et_pb_image src="https://torontounion.ca/wp-content/uploads/2017/06/UnionWebsite_LuminatoFoodFest.jpg" animation="off" show_in_lightbox="off" url_new_window="off" use_overlay="off" sticky="off" align="left" always_center_on_mobile="on" border_style="solid" force_fullwidth="off" _builder_version="3.0.51″ /][et_pb_text background_layout="light" text_orientation="left" border_style="solid" _builder_version="3.0.51″]
Luminato's Neighbourhood Food Festival brings backyard party to Union Station June 18 – 19
16 local restaurants, chef demonstrations, music and more take over Front Street on Father's Day weekend
Toronto, ON – On June 18 and 19, Luminato Festival is taking over Front Street in front of Union Station for a free two-day backyard party. In celebration of Luminato's 10th anniversary and track record in hosting innovative food events celebrating the cultural richness of the Toronto food scene (One City, One Table (2008), President's Choice® 1000 Tastes of Toronto™ (2009 – 2012)), and just in time for Father's Day, 16 restaurants from across the GTA head downtown to offer their signature dishes in a two-day smorgasbord. Chefs take to the stage for free food demonstrations on the hour every hour, with giant chess and jenga games to entertain families, a bar by Parts & Labour, and music by DJ medicineman (June 18) and DJ Phil V (June 19). Festivities begin at 12 p.m. each day.
Hosted by Toronto-based chef, two-time TEDx speaker and activist for social justice and sustainable food systems, Joshna Maharaj brings together some of the city's top chefs and supporters of causes such as veganism and the local food movement. Chefs from Khao San Road, Valdez, Le Petit Déjeuner, Hey Meatball, My Little Dumpling and more, bring a diverse range of flavours from Latino street food to Thai fried chicken, locally sourced meatball sandwiches and vegan treats. Access is free and open to the public, with each food dish priced at $6.
WHAT: Luminato Neighbourhood Food Festival brings chefs from around the Greater Toronto Area to Union Station for a two-day backyard party, June 18 and 19.
Luminato Festival's Neighbourhood Food Festival will also feature a fun and interactive activation from OLG.
WHO: Joshna Maharaj, programmer and host:
Bespoke Butchers
Caplansky's
Death in Venice Gelato
Doug McNish
Feast
Hawthorne Food & Drink
Hey Meatball
Khao San Road/Nana
Le Petit Déjeuner
My Little Dumpling
Paintbox
Providore Catering
Royal York Hotel
Sweet Escapes Patisserie
The Rolling Pin
Valdez (June 19 only)
WHEN: Saturday, June 18 from 12 p.m. – 8 p.m. – Sunday, June 19 from 12 p.m.  – 6 p.m.
Chef demonstrations run on the hour, every hour from 1 p.m. – 7 p.m. on Saturday and 1 p.m. – 5 p.m. on Sunday; DJ entertainment throughout each day.
Highlighted demonstrations include:
Rod Bowers (Hey Meatball), June 18, 2 p.m. – messy meatball sandwich
Bashir Munye (My Little Dumpling), June 18, 3 p.m. – assembling and steaming of dumplings
Steve Gonzalez (Valdez), June 19, 2 p.m. – smoked chicken guacamole
WHERE: Outside of Union Station on Front St., from York St. to Bay St.
COST: FREE entry to the market and chef demonstrations Each food dish will cost $6
Tickets: Tickets for the Luminato Neighbourhood Festival are available for purchase on site at the event. Visit luminatofestival.com for more details.
Media Relations:
Full Luminato Festival programming details can be found athttp://www.luminatofestival.com

To apply for media accreditation to Luminato 2016, click here.

For hi-res images, interview requests, or more information about the Neighbourhood Food Festival, please contact:

Kathleen McDonald, The Knot Group: kmm@theknotgroup.com or 416.532.9035

Jennifer Perras, Luminato Festival: jperras@luminato.com or 416.368.3100 x232.
Social Media:
Twitter: @Luminato, @joshnamaharaj, @torontounion; #Luminato10 #TurnOnTheHearn
Facebook: www.facebook.com/LuminatoFestival
Instagram: @LuminatoFestival, @torontounion
About Joshna Maharaj: Joshna Maharaj is a busy chef with big ideas about good food! Joshna's strong social justice and sustainability ethics flourished during her time at The Stop, where she built innovative and delicious community food programs. Since then, she has supported numerous community organizations and projects in their embrace of a more sustainable food system. Recently, Joshna has been working with institutions in Toronto building new models for institutional food procurement and production, proving that the institution is a viable tool for social change. Joshna is a two-time TEDx speaker and makes regular appearances on both CBC radio and television.
About Luminato Festival: Luminato Festival is Toronto's global multi-arts festival dedicated to performance, visual art, music, theatre, dance, magic and more. In 2016, the Festival marks its 10th anniversary from June 10 to 26 with a free and ticketed program of Canadian and international artists delivering adventurous art in adventurous places.
In its first decade, Luminato has become one of the preeminent arts festivals in North America, having commissioned close to 100 new works of art, with more than 3,000 performances featuring 11,000 artists from over 40 countries. This June, as part of its first-ever residency, Luminato will temporarily transform the Hearn Generating Station, an epic decommissioned power plant and one of Toronto's unique industrial landmarks, into the world's largest multi-arts centre under one roof with a theatre, music stage, site-specific performance space, restaurants, bars and more.
Curated by Artistic Director Jorn Weisbrodt and led by CEO Anthony Sargent, Luminato Festival is a charitable, not-for-profit, cultural organization.
Luminato Festival gratefully acknowledges the generous support and vision of its Founding Luminaries, SuperNova donors, 10th Anniversary Circle and Patron Circle Members. Luminato Festival proudly acknowledges its supporters:
Founding Government Partner: Province of Ontario Major Partner: Government of Canada Presenting Partners: City of Toronto, CIBC Government Partners: Ontario Arts Council, Ontario Cultural Attractions Fund Program Partners: BMO Financial Group, L'Oréal Canada and OLG
This event has been financially assisted by the Ontario Cultural Attractions Fund a program of the Government of Ontario through the Ministry of Tourism, Culture and Sport, administered by the Ontario Cultural Attractions Fund Corporation.
About Union: In 2009, Osmington (Union Station) Inc., a subsidiary of Osmington Inc., entered into an agreement with the City of Toronto to become the retail developer of Union Station pursuant to a 75-year head lease. With 71 million annual visitors, Union Station is Canada's busiest transit hub. Through our curation of retail and culinary tenants, cultural programming and partnership activations, Union strives to be one of the world's most engaging civic experiences. www.torontounion.ca
[/et_pb_text][/et_pb_column_inner][/et_pb_row_inner][/et_pb_column][et_pb_column type="1_3″][et_pb_code]
Read More—
[/et_pb_text][/et_pb_column][/et_pb_row][/et_pb_section][et_pb_section bb_built="1″ background_image="https://torontounion.ca/wp-content/uploads/2017/05/SubwayBlur_CopyrightScottRamsay.jpg" parallax="on" parallax_method="off" global_module="328″][et_pb_row global_parent="328″ _builder_version="3.0.64″ background_size="initial" background_position="top_left" background_repeat="repeat"][et_pb_column type="4_4″][et_pb_blog global_parent="328″ fullwidth="off" posts_number="3″ include_categories="3,5,4″ show_more="on" show_author="off" show_categories="off" offset_number="0″ _builder_version="3.0.64″ header_font="|on|||" body_font_size="14px" custom_css_main_element="padding-bottom: 30px; ||.pagination{||show: none;||}" show_content="off" show_thumbnail="on" show_date="off" show_comments="off" show_pagination="off" use_dropshadow="off" use_overlay="off" background_layout="light" border_style="solid" /][/et_pb_column][/et_pb_row][/et_pb_section]