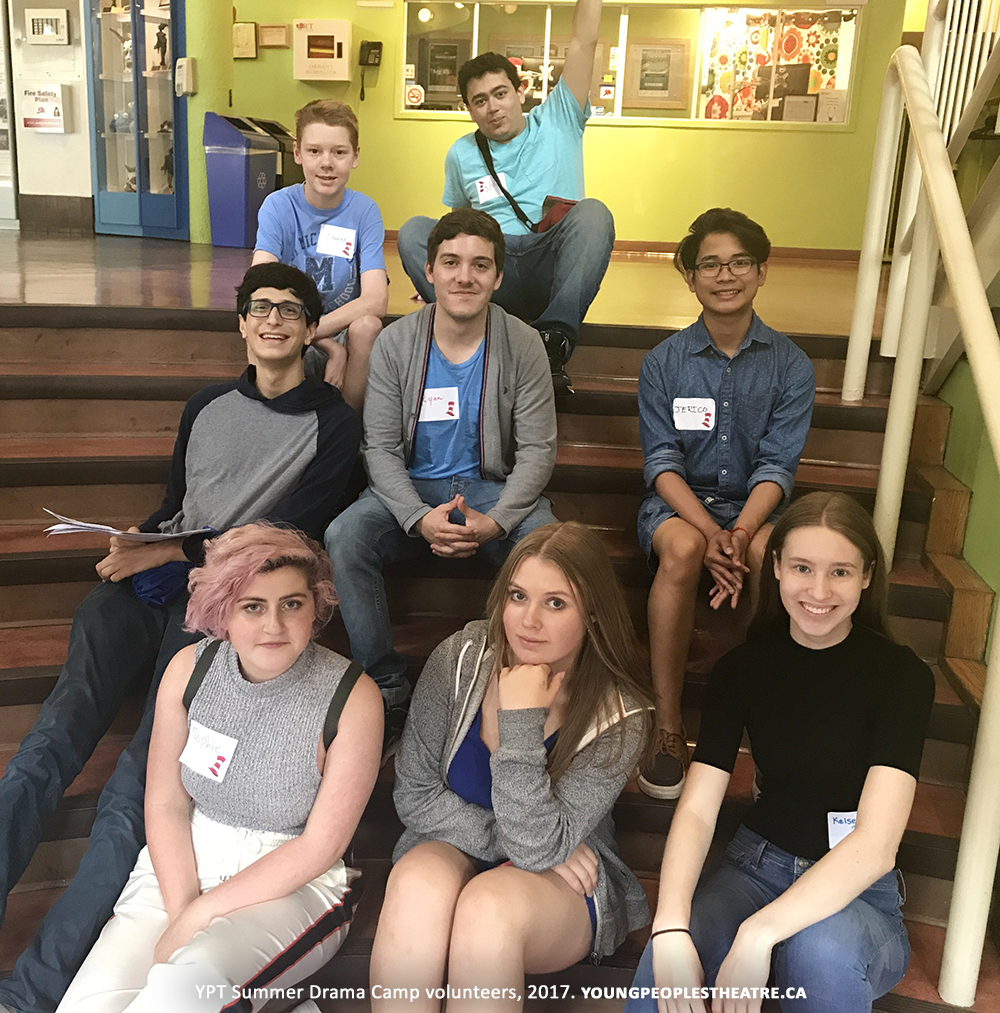 This March Break we're excited to partner with Young People's Theatre to host theatre classes in the station. From a Parent and Toddler Drama workshop to a Dream Creations session for elementary-aged kids and Drama Creations for teens, we're thrilled to welcome this historic organization as they present these (free!) performance sessions in the West Wing throughout the week. (You can find the full schedule here.)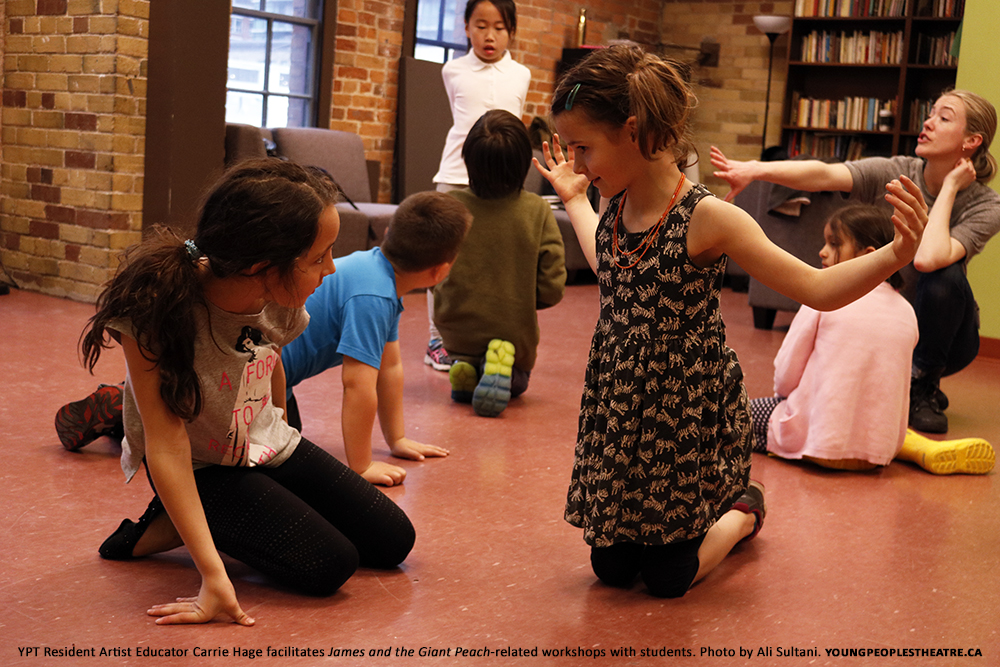 These workshops will be amongst the approximately 800 that YPT delivers for youth and their families this year. In schools and community organizations throughout the GTA, the team of teachers, educators and theatre coaches facilitate these valuable extracurricular activities that contribute to the social, emotional and intellectual development of children. And now they can add train station, heritage building and Canada's busiest building (Union represents all three!) to their location list. Says YPT Associate Artistic Director Karen Gilodo: "What is exciting about the programming at Union is that we will be delivering classes outside of the usual settings of our creative work. We are interested in seeing how the program will change the dynamics of the space at Union and how the space impacts the creative process of the participants."
Historically speaking, Union shares some things in common with YPT. Young People's Theatre is the oldest professional theatre company in Toronto and is a national producer and presenter of theatre for young audiences – the first and largest of its kind in Canada. Over the past 52 years YPT has staged many of the most important plays that form the canon of work for youth in our country and since opening in 1966, YPT's history fits alongside the evolution of Toronto in a number of ways. Like Union, the building they live in plays a huge role in the identity of the brand and the theatre itself is a testament to how a city grows and changes throughout the decades. The theatre that YPT has called home for the last 40 years was originally built in 1881 by what became the TTC to house the horses that pulled the streetcars across the city (a transit connection!) Like a number of cultural organizations in Toronto, YPT has been fortunate to have a home in a unique heritage building which represents a vital part of Toronto's history.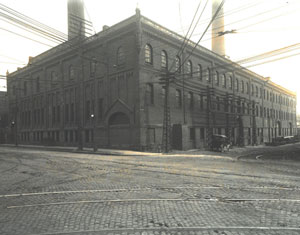 However, we are not looking to the past right now but the future! This month at Union, we're discussing Potential. With this important theme in mind, Young People's Theatre were an easy choice as a March Break partner.
Theatre can be a valuable experience at any age but what makes children's theatre unique is that it often introduces participants to the arts while developing positive social skills. The teams at YPT tell us they are often blown away by the creativity and honesty of their young students.
"We are also privileged to welcome a diverse audience for our performances and community programming. This diversity is a direct reflection of the range of cultural communities that reside in the GTA. The young audiences we serve today are the future of Toronto", adds Karen.
This creative pursuit is enriching at all ages. Theatre for babies and toddlers engages their senses and zeroes in on the learning that is taking place in terms of cause and effect. Elementary students have a keen eye for justice and fairness and plays that help them to dissect for themselves right from wrong are good practice for analyzing situations in their own lives. For teenagers, YPT avoids plays that have a "moral of the story" but rather engages them in difficult, complex stories about people their age navigating new territory. Regardless of the age group of the audience or the subject matter, there is also the inherent value of being part of a community of audience members all experiencing a play together. Creative gatherings like going to the theatre are becoming rarer but the experience can be quite magical at any age.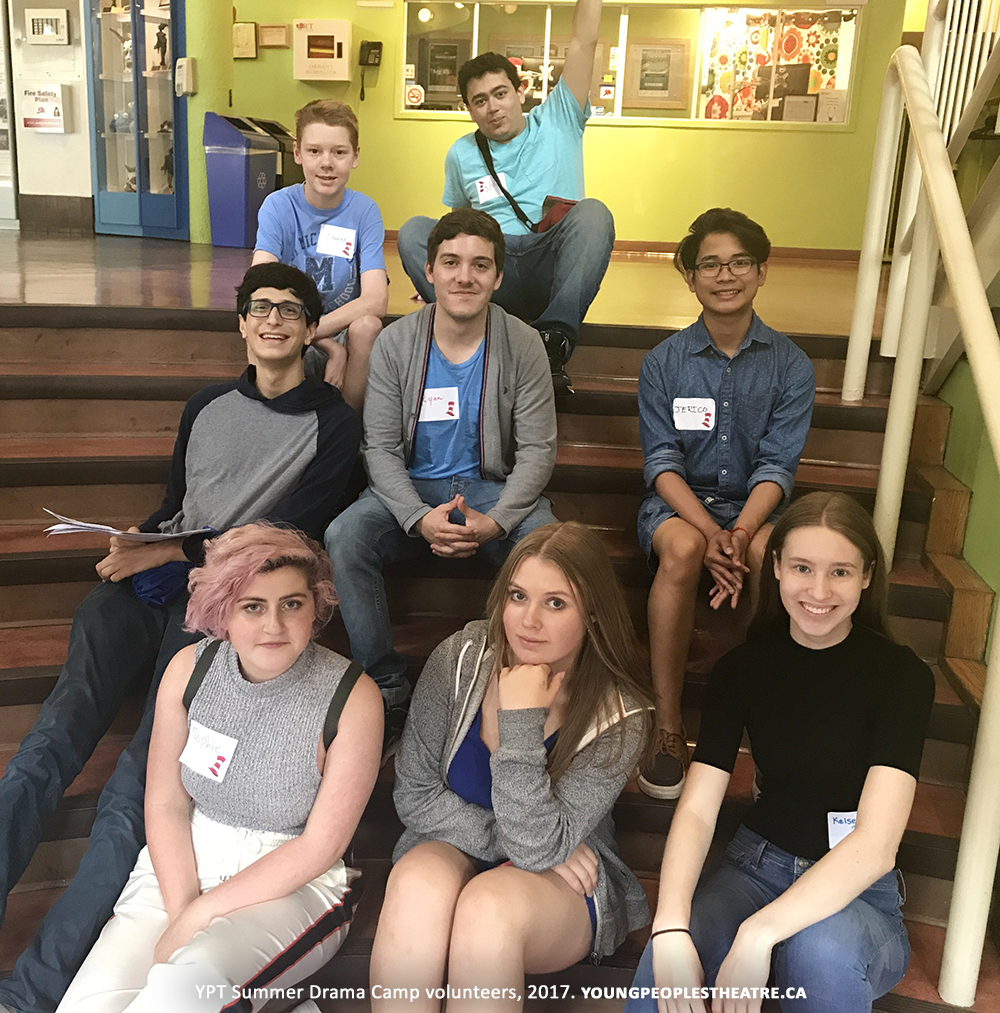 The history, mission and programs at Young People's Theatre all conspire to unlock the great potential in their youthful audience and now, our youngest commuters! We hope you'll take advantage of their expertise and the fun to be had during March Break and join us next week.