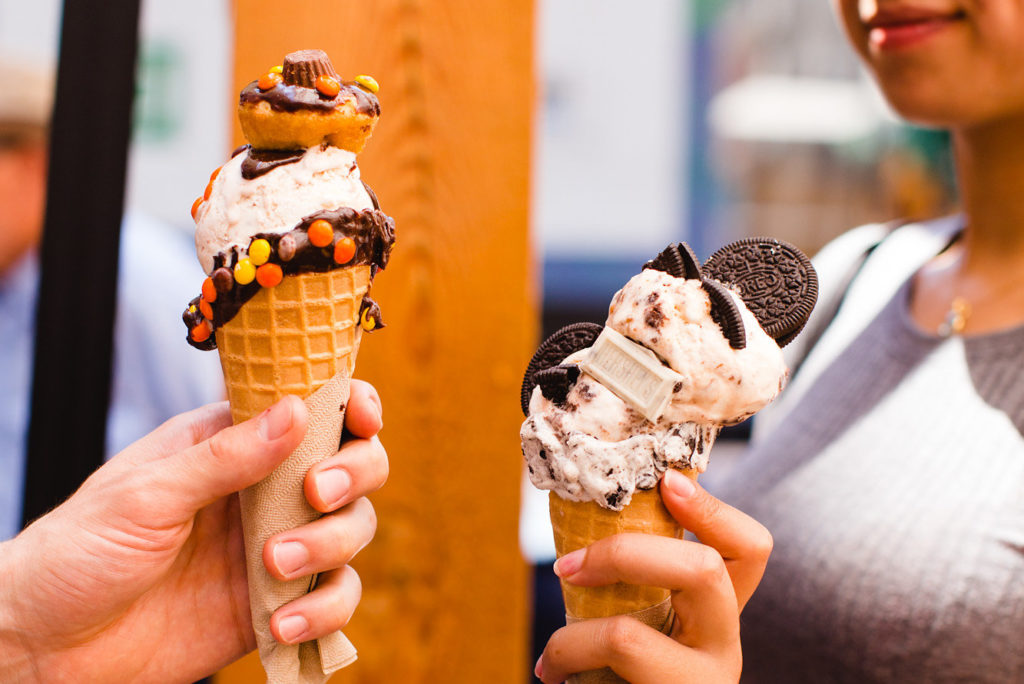 Union Summer is in full swing and we could are thrilled by how many of you have come to visit so far! With a full line-up of daily programming, a fully licensed patio, and 10 amazing food vendors, there really is no better place to spend some time this summer!
For today's blog post, we wanted to express our gratitude to our amazing food vendors. Each one of them brings something distinct and inventive to the market representing a variety of options as diverse as this great city of ours. They are all local to Toronto and have come together on the plaza to showcase #WhereTorontoIsGoing at the gateway to the city. Without further ado, let us introduce our amazing line-up of food vendors!
AMANO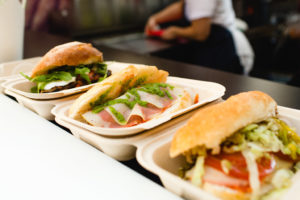 As the first full-service restaurant to open in the station, Amano holds a special place in our hearts. Chef Michael Angeloni celebrates his Italian heritage and Canadian upbringing by making dishes sourced from the freshest local ingredients to served fresh daily. Stop by for a variety of sandwiches including the Italian Hoagie, Pulled Pork, and Grilled Lamb Spiducci. Don't worry – your Nonna would definitely approve!
BANANZA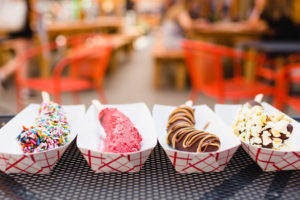 Get your camera ready because you're going to want to snap a pic of these delightful, Insta-ready treats! After being dipped in a coating of velvety, vegan-friendly chocolate, these bananas are topped with delightful choices from crushed peanuts, rainbow sprinkles, coconut flakes, even wasabi peas, and are conveniently served on a stick for a satisfying snack on the go.
FUGO DESSERTS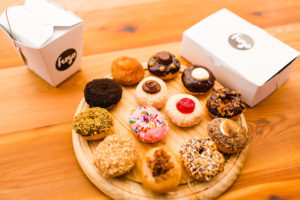 If you're looking for just a boring scoop of ice cream, you won't find it here. Fugo Desserts likes to think outside of the box when it comes to desserts, drawing inspiration from international flavours and infusing them with local creativity. Their one-of-a-kind ice cream creations will have you in awe at how extravagant they are. Did we mention that they also have a machine piping out fresh, mini donuts by the second? If that doesn't convince you to stop by, I don't know what will.
HARRY'S BURGERS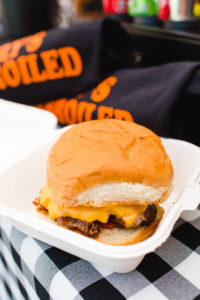 Stepping into Harry's is like taking a time machine back to 1968. The diner is decorated in an eclectic mix of technicolour twinkly lights, peculiar knick-knacks such as stuffed animal heads and mounted fish, and booming music. But don't let this distract you from their delicious burgers that are flipping on the grill everyday at Union Summer. Although they may call their signature cheeseburger the 'Plain Jane',  it is the furthest thing from plain and is guaranteed to satisfy you in every way!
MEAN BAO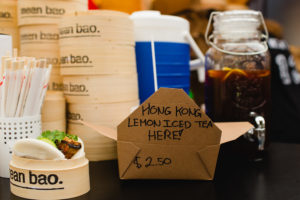 Don't let the name fool you – Mean Bao is far from being mean. They have made a name for themselves in the city thanks to their pillowy soft bao buns. They will be serving all of your favourites, including Braised Beef and Pork Belly buns, and more with vegan and vegetarian options included in the mix, all at a cheap and cheerful price point! Wash it all down with a cold glass of their Hong Kong Lemon Iced Tea.
ROYWOODS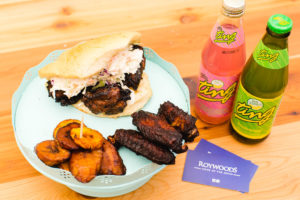 No need to a hop on a plane to experience quintessential Caribbean home cooking  – you can get your fix here at Union Summer! Made using only the freshest, local ingredients, Roywood's authentic jerk chicken is moist, flaky, and simply addictive. With a wide selection of sides, including jerk wings, coleslaw, and plantain to name a few, you can customize your perfect plate of food and instantly escape to the tropics at first bite!
WVRST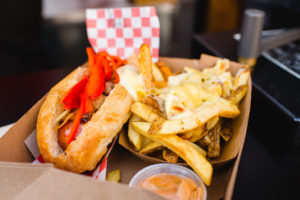 WVRST prides itself on being a casual hangout for cider, beer aficionados and sausage lovers of all ages. We are so excited to be welcoming them into the Union family when they open their second location in the station's York Street Promenade in the fall. In the meantime, you can catch them at Union Summer where they will be serving up a rotating variety of their gluten-free sausages accompanied by their award-winning duck fat fries. Did we mention they also have pretzels and Swiss Raclette Cheese that can be placed on top of anything – it doesn't get any better than that my friends!
UNION CHICKEN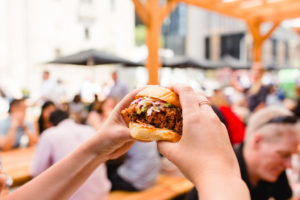 Union Chicken prides itself on serving only the happiest, healthiest, highest-quality chickens free from antibiotics and raised without the use of steroids and hormones. You will be able to taste the quality difference at Union Summer where they will be serving their O.G buttermilk fried chicken sandwich. For those looking to turn up the heat, you can also order their Uncle Ray's Lightning hot Nashville style fried chicken sandwich which packs a serious punch! The choice is yours but either way, we know you will not leave disappointed.
THE CARBON BAR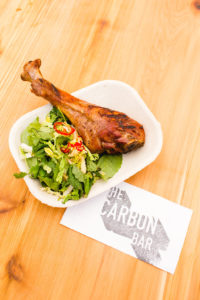 BBQ, Bourbon, and now brunch – The Carbon Bar is a laid-back joint serving up unpretentious, southern comfort food which can be polished off by one of their decadent cocktails. They are heating things up at Union Summer with offerings including a Smoked Cuban sandwich, Jerk Veggie Burger, Barbecued Turkey Leg and irresistible sides including Mexican Street corn and Coleslaw with toasted corn nuts.
THE PLANT YYZ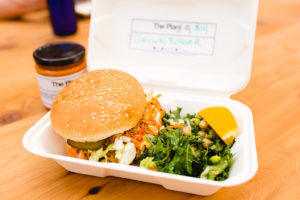 The Plant YYZ is an 100% plant-based option featured at Union Summer! We admire their commitment to sourcing locally, with 95% of their ingredients coming from within Ontario, in order to create sustainable, healthy and delicious food that is not only good for our bodies but for the planet and greater community as well. Their rotating menu including the Grow Burger and Eat Your Greens salad that will have you saying "I would have never guessed this is plant-based!"
GOOSE ISLAND BAR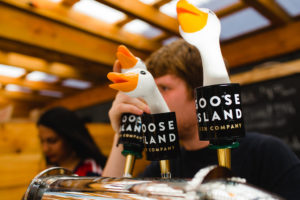 Goose Island is an award-winning craft brewery that aims to excite beer lovers with a fresh take on traditional ales and lagers. They are the official beverage provider of Union Summer where they will feature a rotating tap pouring a new variant every week. Enjoy a fresh brew to compliment the delicious food you'll be savouring. Not a beer drinker? That's ok, they also serve Brickworks Cider and a variety of Palm Bay so there is truly something for everyone!