We are excited to announce that a Gord Downie and Chanie Wenjack Legacy Room will be coming soon to Union—
People of differing cultures and backgrounds learn about each other through their stories. The Legacy Room is an initiative from the Gord Downie and Chanie Wenjack Fund to create a space within an organization that is dedicated to reconciliation between Indigenous and non-Indigenous people. The Legacy Room at Union can be found in the West Wing. It will provide a place within Canada's busiest transport facility and will be used by artists and musicians performing in our space as a green room area. It is an opportunity for those coming into Union to meet, to share stories, art, and music. We hope this space is a small step towards our collective reconciliation journey.
Please click here for more information about Legacy Rooms and the Downie Wenjack Fund.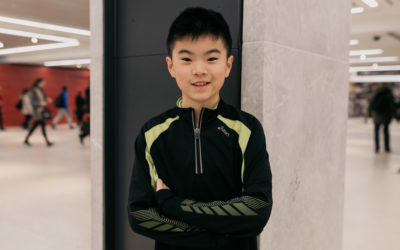 With March Break underway and stories of groundbreaking young adults captivating us from all corners of the globe, there is no more perfect time to unveil our March theme of Potential at Union. To talk about potential means to discuss the future, and when we met our...
read more