VOLTA visits Union—
Date: Thursday November 9th
Time: 4:45pm to 5:30pm
Location: West Wing
VOLTA Tells a spellbinding story about the freedom to choose and the thrill of blazing your own trail. Inspired in part by the adventurous spirit that fuels the culture of action sports, the show weaves acrobatics in a visually striking world driven by a stirring melodic score. VOLTA is a story of transformation. It is about being true to oneself, fulfilling one's true potential, and the power of a group to make that possible. It celebrates freedom as a movement.
The Free Spirits characters of VOLTA will be presenting a sneak peak performance from the show at Union on Thursday November 9th. VOLTA is playing under the Big Top at the Portlands in Toronto until November 26th.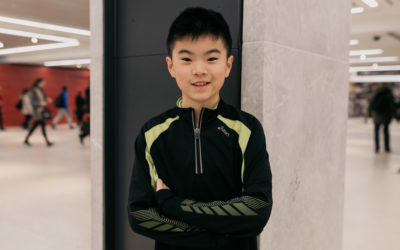 With March Break underway and stories of groundbreaking young adults captivating us from all corners of the globe, there is no more perfect time to unveil our March theme of Potential at Union. To talk about potential means to discuss the future, and when we met our...
read more