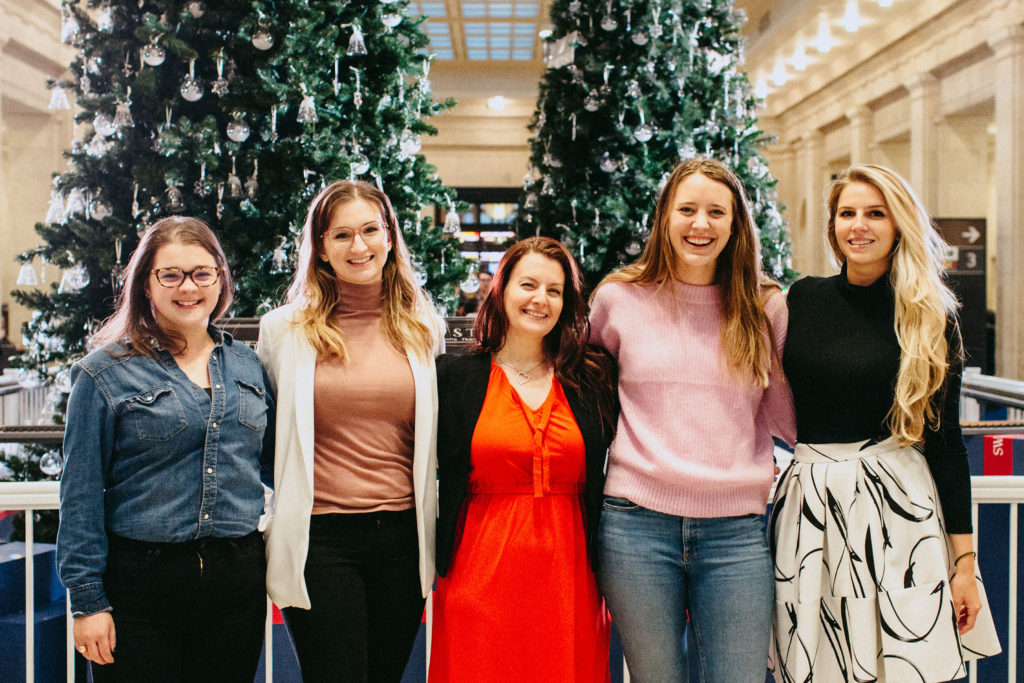 Happy Holidays! As we close 2018, our team is looking at the Possibility of Imagination and that sense of wonder that feels so much a part of the spirit of the season. Imagination was really with us all year as we explored the possibilities for Union each month. As part of our role to develop and manage the culinary, cultural and retail experience at the Station, we have opened over 50,000 square feet of new space and now have 30 retail offerings for visitors with many more to come in future. We also created new opportunities for brands to test out Union as a destination to reach our over 300,000 daily visitors through our new initiatives like the Union Samples kiosk which gave out over 615,000 samples in addition to the 34 brand activations we held including the Louis Vuitton Time Capsule in September.
Our team also programmed over 166 multidisciplinary events aligned to our monthly themes with arts and cultural organizations from across the City. Whether it was a performance by the National Ballet, the World Cup livestream, drawing classes with world leading design firms or kids programming with the Design Exchange, we were thrilled that over 153,000 of you came down to support our events and participate in the creation of Union as a destination.
This month, we hope you stop by to enjoy all that Union has to offer for the Holidays. The Swarovski Holiday Trees that have been up since mid-November will be complimented by trimmings inspired by the respite of a ski cabin as our partners at TD deck out the West Wing with seating for visitors, a complimentary gift wrapping station and a post office where guests can write a note to someone in need and TD will donate $1 on their behalf to WoodGreen,Foundation. To add to the enjoyment of the space this season, Union will be providing free daily music performances in partnership with our friends at Steinway Piano Gallery. If you are looking for a truly personalized gift for the holidays, stop by the Oak Room to visit the Johnnie Walker engraving station. They will be offering complimentary bottle engravings on Johnnie Walker Blue Label bottles, and doing tastings throughout the first week of December. On your way down to catch your train, you can also visit the Kombi pop-up store in the Front Street Promenade, a proudly Canadian brand that supports over 20 local organizations. During this special month at Union, you can donate a pair of gently used gloves at the Kombi pop-up, which will be donated to the Salvation Army on your behalf.  
In 2019 this column will be evolving as we pose the question of the possibility of Union to you, our community. While I am very proud to have shared Union's perspective on our monthly themes over the past year, expect that in January, we will be shifting our focus to showcase the viewpoints of the many diverse people that make up the community of Union Station. The project has always been about creating community and ensuring that everything we do at Union reflects those that are a part of the station daily whether you're a daily commuter, event goer, student, tourist or anything in between, we are looking forward to engaging further with you in 2019.
Wishing you a peaceful holiday season and we're excited to meet you at Union next year!
Vanessa, Syma, Kim, Jessica, Julia, Alexa and Jane