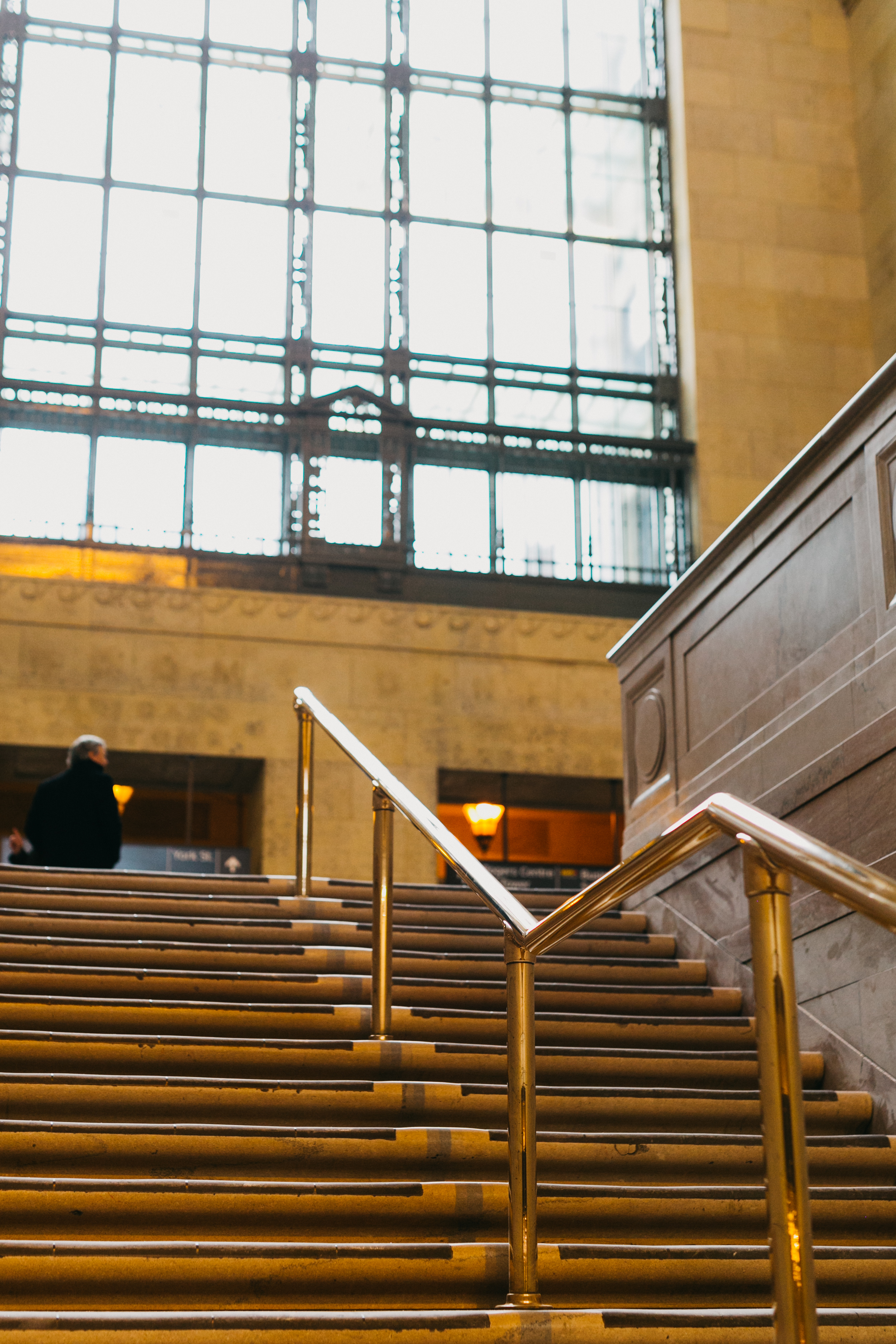 Happy New Year!
The team at Union is very excited about the possibilities that 2018 holds for the Station. For us, Union is all about the possibilities of what's to come. We believe that Union Station is so much more than a transit hub, it is a space where local residents, commuters and tourists can connect with the spirit of our great city and feel a part of our community in the heart of downtown Toronto.
Our mandate is to bring you the best of Toronto under one roof. With new retailers set to open, special events and performances planned, we will continue to tell the story of #wheretorontoisgoing throughout the year with a monthly theme announced here on our blog. To kick things off, January 2018 is all about the Possibilities of Transformation.
Transformation is about the ever-evolving experience of Union Station. We're introducing even more exciting retailers and continuing to transform your commute and travel experience. In addition to last year's openings, we're excited to welcome CaliiLove, The Detox Market and the Greenhouse Juice Co. to the Front Street Promenade in early 2018. Plan on healthy fare, nutritious juices and chemical-free beauty products (just in time for any New Year's resolutions about health transformations!)
Beyond Union Station, Transformation continues to be a key theme throughout our city. From prospective parks to the evolution of the East Docklands, Toronto will continue to evolve this year.
This is a topic we will explore in the next installment of our Union Speaks series where we tackle the complex conversations we as a city should be having. Using Union Station's West Wing as the platform once again, we are thrilled to be welcoming Shauna Levy, CEO and President of Toronto's D/X design exchange, Derek Goring, VP Development for East Harbour, Tyrrell Schmidt, Vice President, Global Brand and Customer Experience, Marketing, TD Bank Group and Salima Rawji, VP Development, Build Toronto.
Together, we will explore how design, programming and transport infrastructure intersect to create successful city projects that champion both individual and community progress. Be sure to save the date.
From personal evolutions to transforming your experience at Union, we hope you're as excited to engage in the spirit of transformation at Union with us this month.
I look forward to meeting you at Union,
Vanessa McDonald
VP Brand Strategy & Partnerships
Union