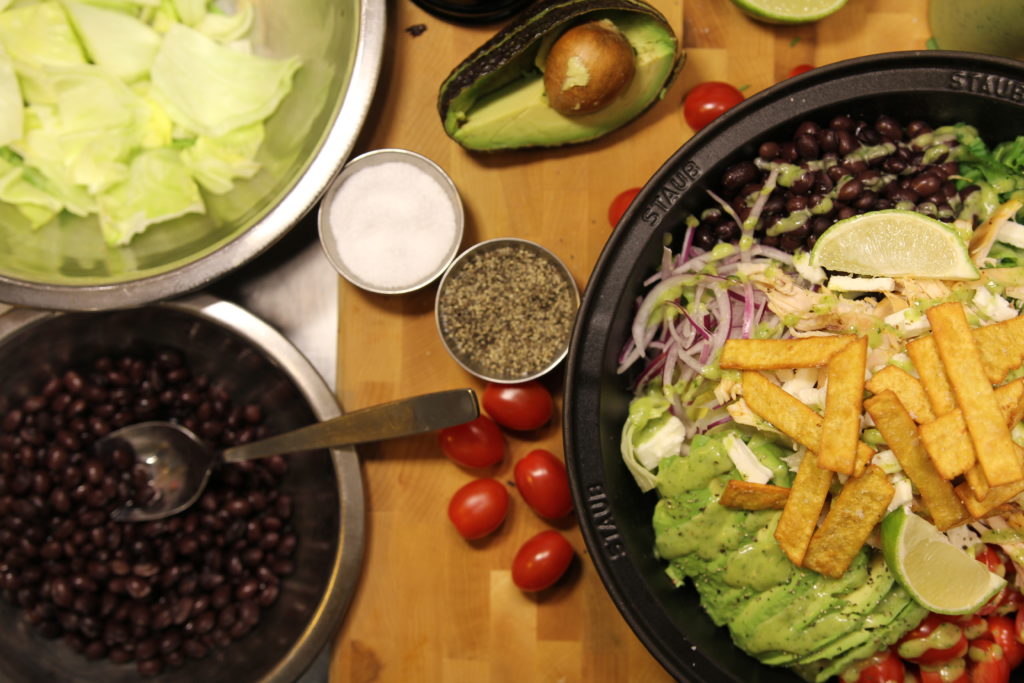 This month at Union our theme is Creativity, which obviously extends to getting creative in the kitchen, so we enlisted our friends at Union Chicken to give us advice on a brand new recipe. April is also a month of thinking ahead: spring is right around the corner, April showers (and…snow?) should bring May flowers. It's probably wise you book that hard-to-get Mother's Day Brunch reservation in advance too! (You're in luck – Amano is now cooking up a delicious weekend brunch!) The other May preparation you can get excited about it Cinco de Mayo; a fun holiday that for us in Toronto, is usually about eating & drinking.
Union Chicken has you covered with this delicious recipe for Cilantro Lime Chicken Salad. Here's how to make the salad for your fiesta, or for any other occasion calling for something healthy, zesty and super easy.
Cilantro Lime Dressing Ingredients:
2 Tbsp. Honey
2 Tbsp. White Vinegar
1 Cup fresh Cilantro
1 Lime, juiced
¼ Whole Avocado
2/3 Cup Olive Oil
Salt & Pepper to taste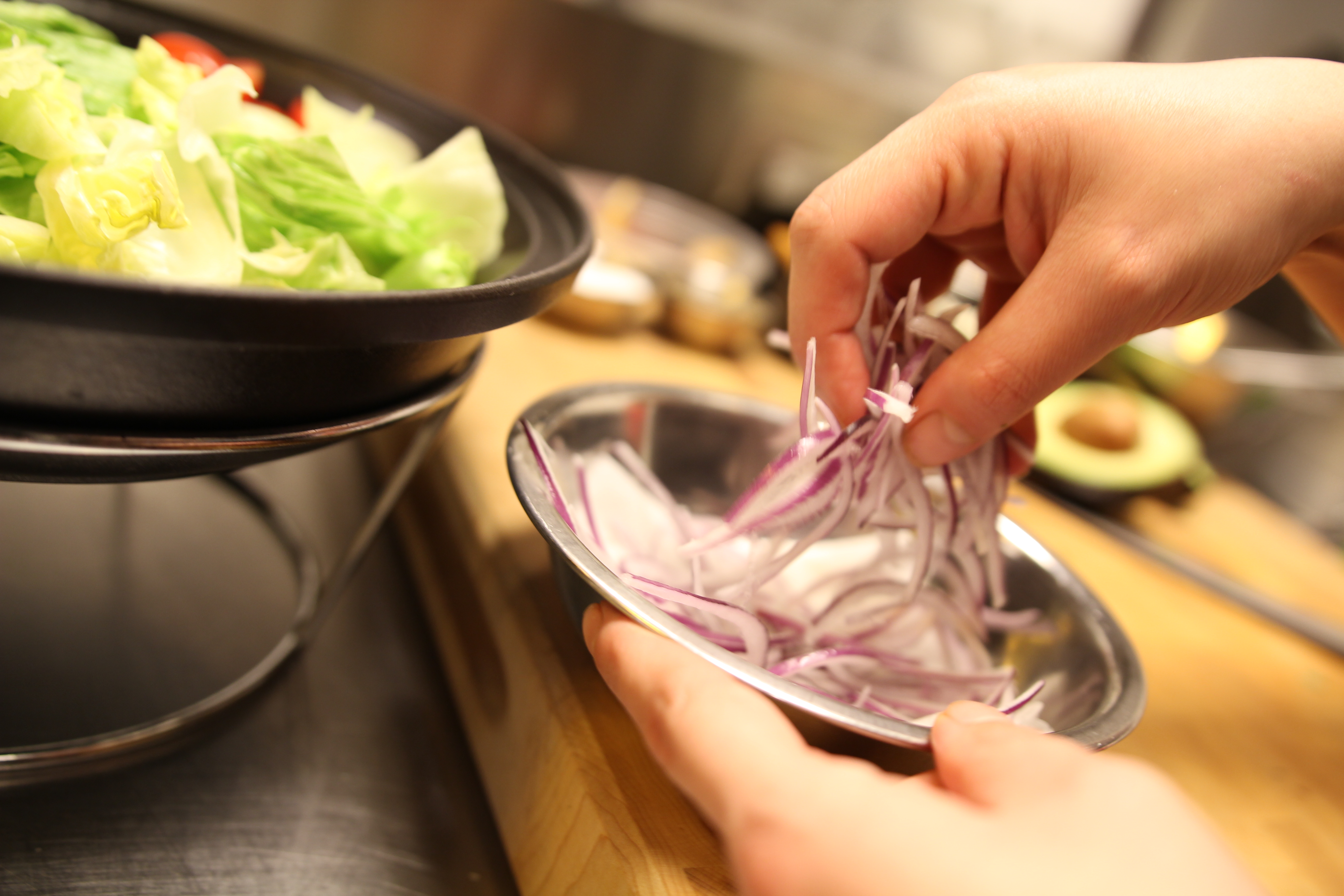 Salad Ingredients:
½ Cup Corn
1 Head Iceberg Lettuce
350g of Pulled Chicken
1 Cup Black Beans
1 Corn Tortilla
½ Avocado Sliced
¼ Cup Queso Fresca
¼ Cup Red Onion
1 Cup Cherry Tomatoes
½ Cup Fresh Cilantro
2 Lime wedges
Salt to taste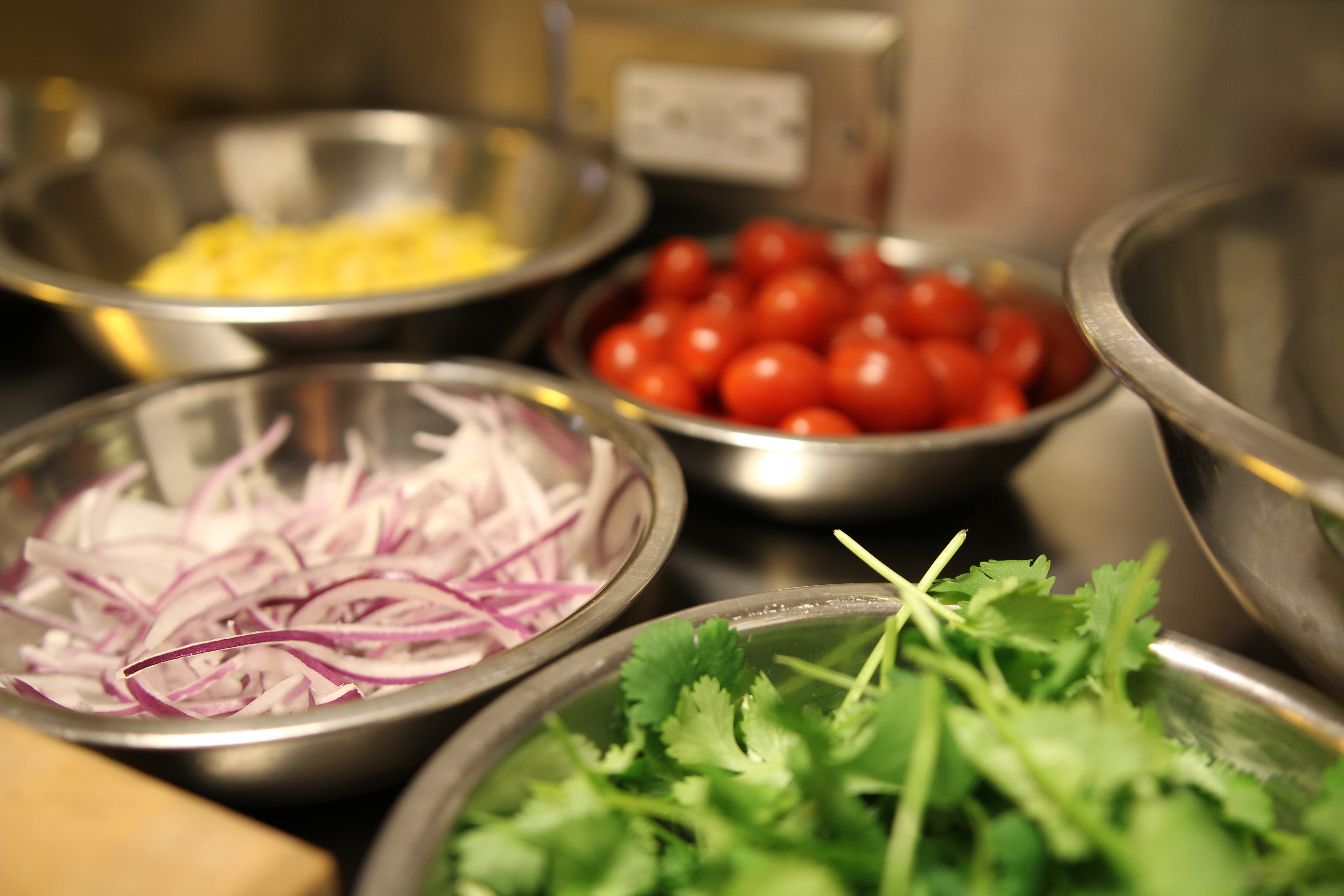 Method
The first thing to do is cook your chicken. Chicken breasts might be easiest for this recipe but any meat will do.
While that's in the oven, prepare your Cilantro Lime dressing. In a blender, add the honey, white vinegar, cilantro, lime and avocado. While you're blending them together, pour the olive oil in slowly to emulsify it. Once the mixture is smooth, season it with salt and pepper to taste. Store in an airtight container in the refrigerator.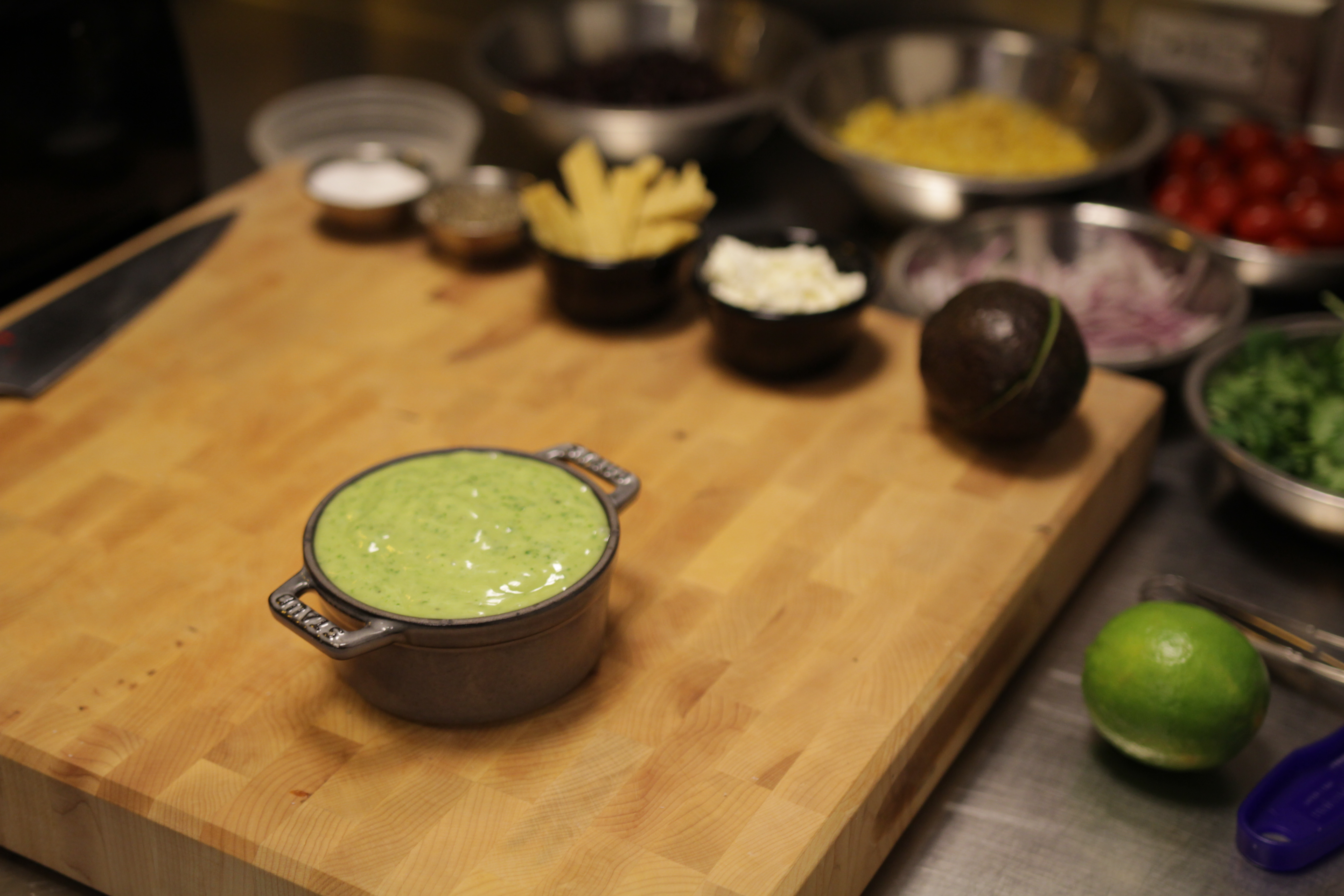 For the salad, prepare all the ingredients. 'Pull' the cooked chicken into pieces and set aside. Strain and rinse the black beans. Cut the iceberg lettuce into large chunks. Cut and deep fry the corn tortilla. Slice the avocado, long ways. Crumble the Queso Fresca. Slice the red onion. Halve the cheery tomatoes. Chop the fresh cilantro.
Once you have all the component parts prepared, build the salad one ingredient at a time, in the order they were listed in the ingredient list: start with the iceberg lettuce, finish by squeezing the 2 lime wedges. Then, dress the salad with cilantro lime dressing. Alternatively, you could combine them in a large bowl and serve with the lime on the side. The last step is seasoning with salt to your liking.
And then of course, enjoy!