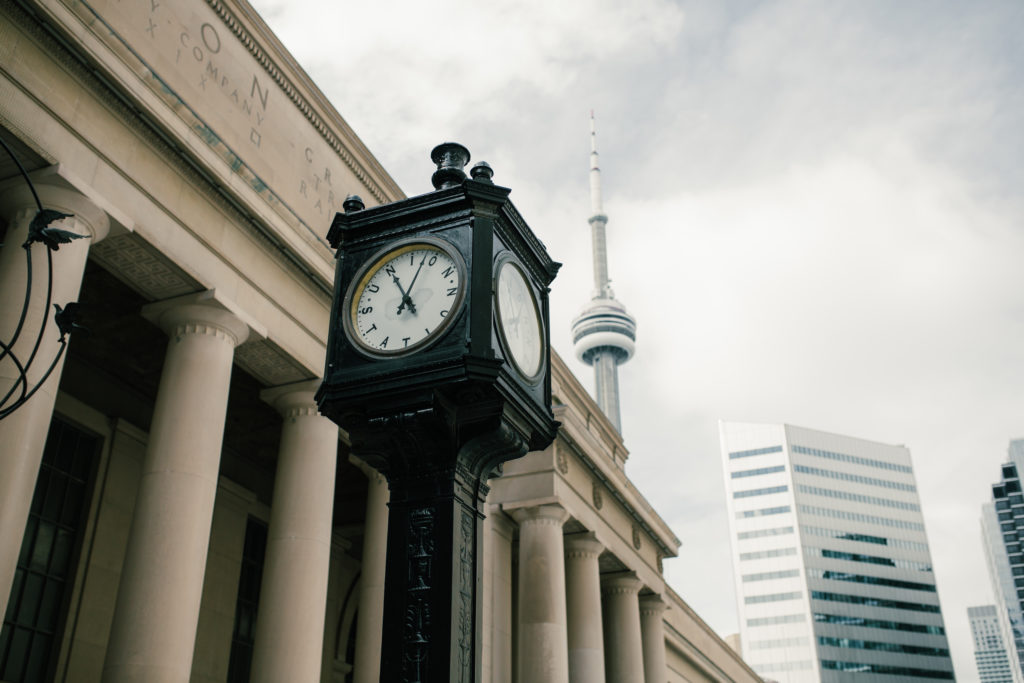 The team at Union is very excited about the possibilities that 2019 holds for the station. For us, Union is all about the possibilities of what's to come as we transform Union Station into a culinary, cultural and retail destination. We believe that Union Station is so much more than a transit hub, it is a space where local residents, commuters and tourists can connect with the spirit of our great city and feel a part of our community in the heart of downtown Toronto.
This month is all about the Possibility of Transformation at the station. Transformation is about the ever-evolving experience of Canada's busiest transport hub and this year, we're kicking off the exploration as we launch our partnership with OCAD. We have an art exhibit featuring six OCAD University alumni, faculty, and students who will explore the theme of 'Transformation' through a wide-range of art practices that employ floral and natural imagery to visually stimulate and thoughtfully engage Union visitors through a trellis-inspired garden of contemporary art reminding us of the coming transformation of Spring even in the depths of our Canadian winter months.
Continuing our partnership with OCAD-we are also bringing back Union Draws presented by TD. Join us for free drawing classes on the last Sunday of every month until May. Classes will be taught by some of Canada's most talented artists that will lead you to capture the history and beauty of Union Station's heritage architecture.
Union is also thrilled to be announcing our partnership with the Canadian Opera Company this month with our Opera Express series. Transform your commute by enjoying the sounds of opera to go! Experience commuter friendly performances in the West Wing by Canada's leading young artists. A full list of performances can be found on our event calendar
We know you love our samples program! In 2018 we handed out over 600,000 since opening our Union Samples kiosk in June. The fun will continue this year with samples in January from Dermalogica, Vitamin D Drops, Teapigs, and much more. For more detail, please visit our events calendar.