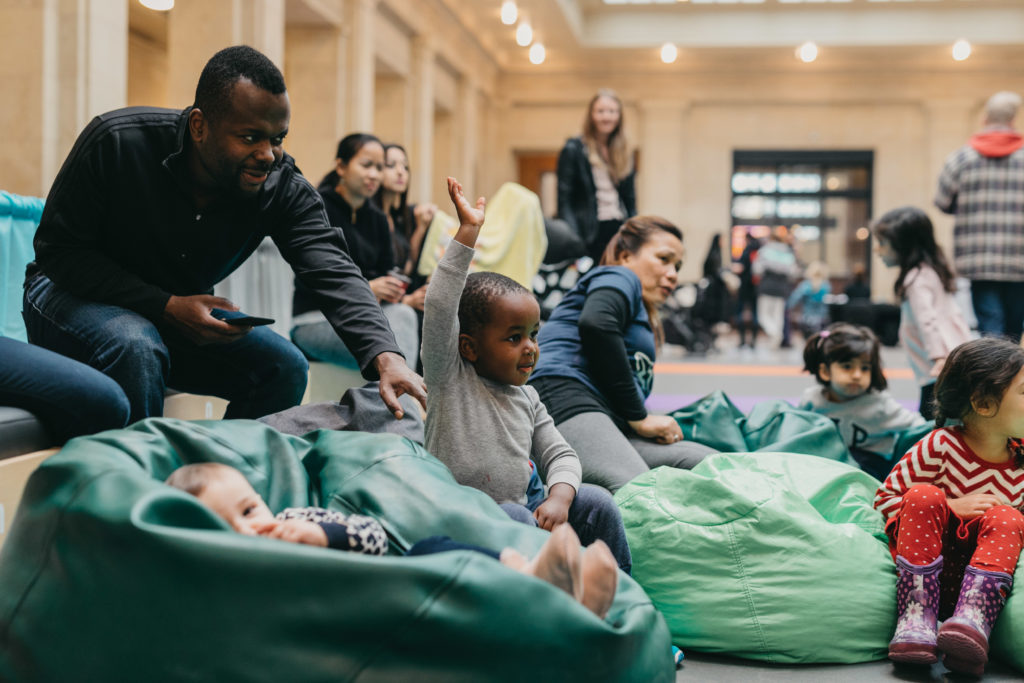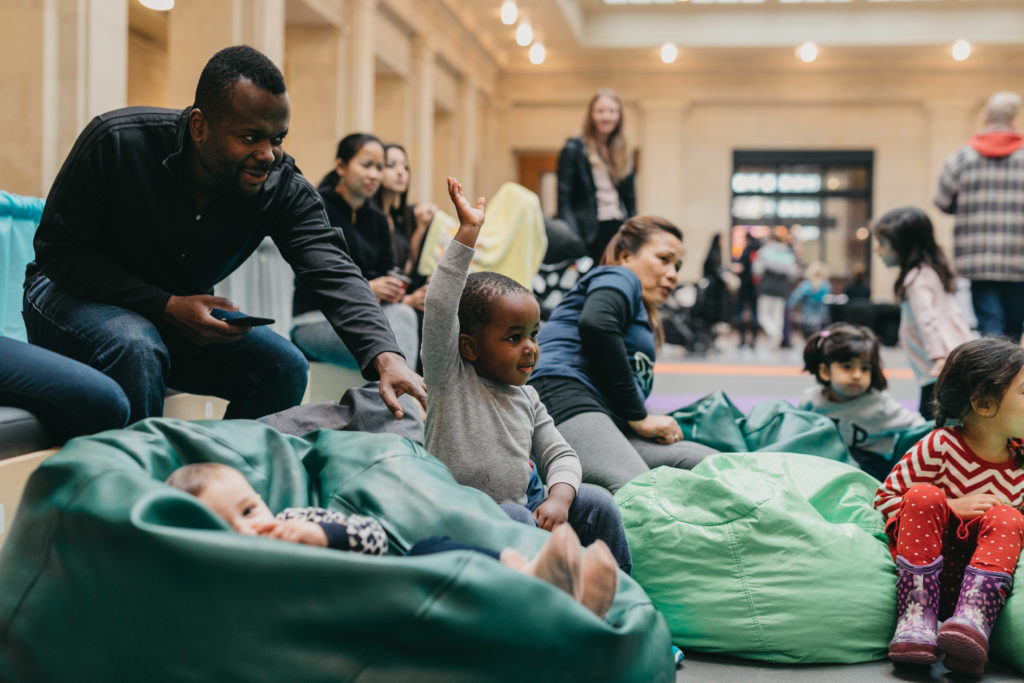 This month, the team at Union is thinking about March break and spending a little time with our younger family as we look at the Possibility of Potential and in particular, what it means for each generation to stand on the shoulders of the previous one. Here at Union that inter-generational connection is always clear for us as we spend our days in Canada's busiest building that was declared a National Historic Site in 1975. It is our hope to create a platform at the station for the city's next generation to blossom through our curated experiences that educate, inform and inspire those passing through Union's doors.
Join us this month in the West Wing for free kids programs from March 11th to 14th thanks to our partnerships with Fall for Dance North, Canadian Opera Company and our premier sponsor TD Bank. Kids have the opportunity to join Canada's National Ballet School Sharing Dance Kids Program, colour and draw, and participate in an interactive opera performance all for free and right here at Union Station! No sign up is necessary but, Parents are expected to remain in the area and we'll provide you with free hot chocolate and coffee courtesy of our retail partner Tim Hortons located in the Union Food Court. Please visit our calendar for a full schedule and timing of each event. As a bonus, Kid's can alsoride GO Transit for free during March Break!
If potential has a more personal meaning to you and you're doing well sticking to your healthy resolutions, you may also be interested to stop by our Union Spaces Pop up store in the Front Street Promenade. International health brand Green-Biotics is with us until the end of March sellingtea, natural health supplements and beauty products. Come visit them and get inspired to maintain a successful and fulfilling lifestyle of wellness!
[et_pb_section admin_label="section"]
[et_pb_row admin_label="row"]
[et_pb_column type="4_4″]
[et_pb_text admin_label="Text"]
[/et_pb_text]
[/et_pb_column]
[/et_pb_row]
[/et_pb_section]