Aug 27 2023
- Aug 27 2023
6:00 pm - 7:30 pm
TD Stage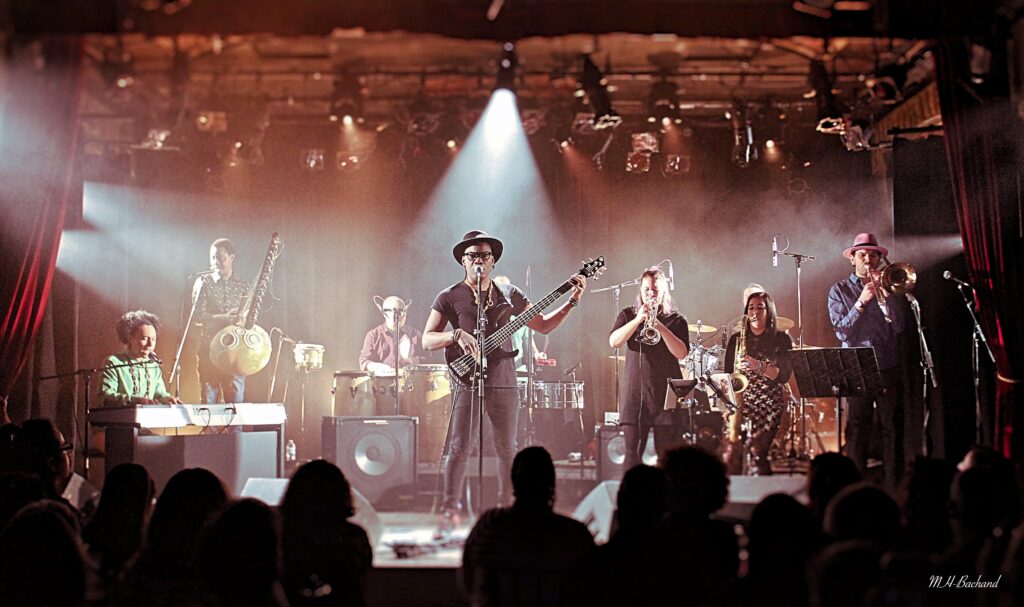 Since its early days in 2019, Bantü Salsa has been characterized by its originality. Getting Latin beats to cohabit with the poetic strings of the kora, or delicately orchestrated brass instruments to join with mighty percussions, is a wild challenge that has been mastered thanks to the passion and talent of its members.
Bantü Salsa's members are among the artists who dream of highlighting the multicultural wealth of Québec and of Montréal through music. The universal spirit of Kessai, their début album released in February 2020, takes on its full meaning. The product of two years' work, it pays tribute to the history shared by Africa and Latin America and creates bridges between art, culture and, of course, music.
For the full Union Summer lineup click here.