Jul 29 2023
- Jul 29 2023
7:00 pm - 10:00 pm
TD Stage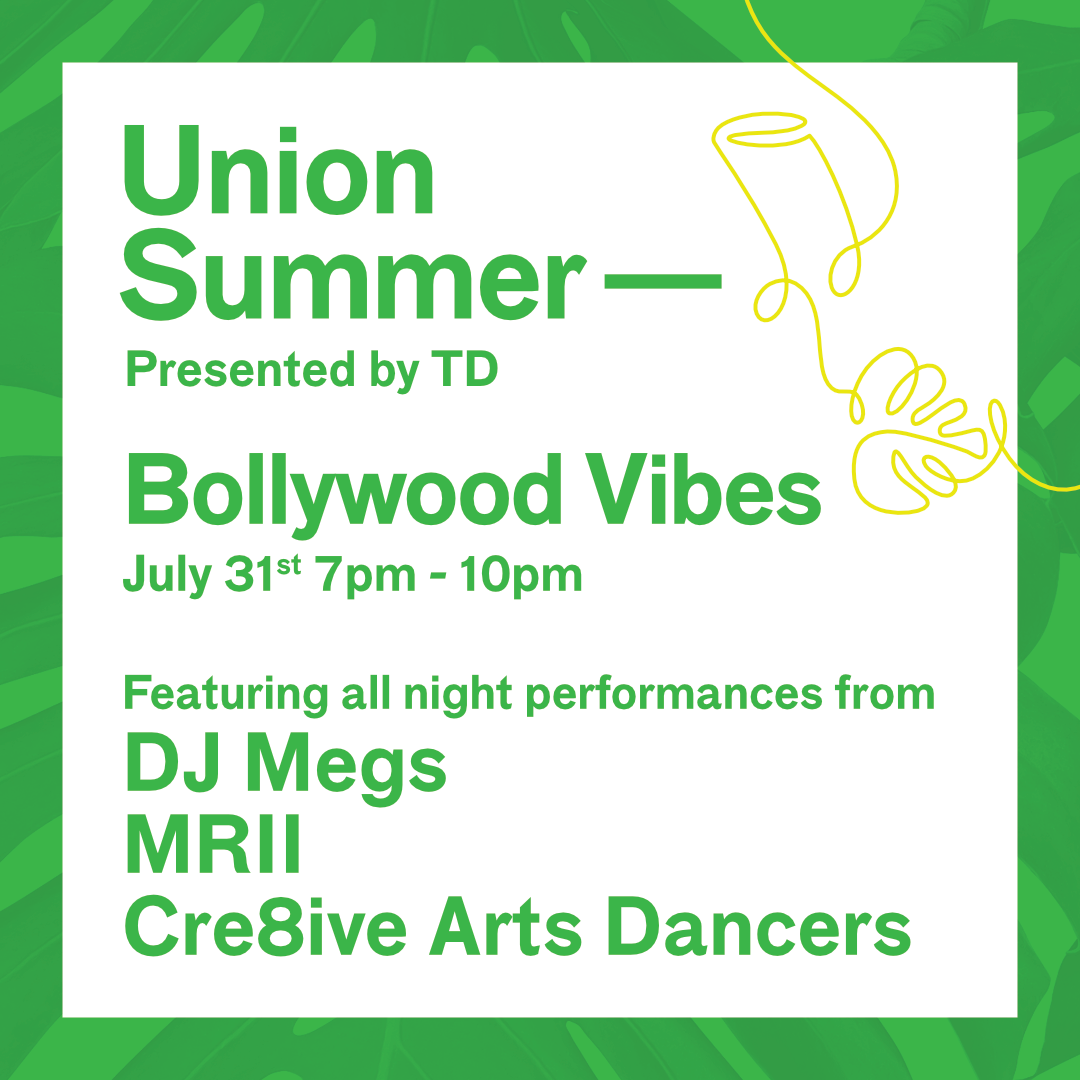 Bollywood Vibes celebrates the evolution of bollywood music and its impact on other genres. This Saturday, DJ Megs and Prod by Mrii will share a unique playlist mixing traditional and new bollywood music with remixes influenced by Afrobeats and Reggaeton, accompanied by dancers from Cre8ve Arts.
Meet the artists: 
DJ Megs – DJ & Musician
DJ Megs born in the United Arab Emirates & raised in Mississauga Ontario is an upcoming DJ in the GTA. With her background in music playing instruments such as the drums, piano, and guitar, she is able to demonstrate her versatility on decks. While working at various clubs in Toronto she is largely recognized in Latin and Caribbean communities for demonstrating her knowledge and appreciation for multiple sub-genres and ability to uplift a crowd. She hopes to continue to share her passion for music through her own production, mixes, & upbeat energy in her sets. 
Mrii – DJ & Producer
Mrii is a music & multi-media artist and creative entrepreneur from Brampton, Ontario. Working as a Music Producer, Engineer, Singer, DJ, and Event Producer, she pursues her independent creative career with the goal to facilitate and hold space for creation beyond limitations. Mrii uses her knowledge, experience, and intuitive connection with music to produce her own records and event experiences. You can check out her music, projects, events and keep up with her creative endeavours at prodbymrii.com 
Cre8ve Arts Dancers
Are you ready to laugh, dance and have a good time? Great! Because these performers are going to get your hips moving. Cre8ed for the Artists – By the Artists – Cre8ive Arts is comprised of Artists from many walks of life. They carry within themselves the technique, knowledge, steps and understanding to bring countless works of performing art to life and turn any space into a dance party. So ready to get your Bollywood on! 
For the full Union Summer lineup click here.