7:00 pm - 10:00 pm
TD Stage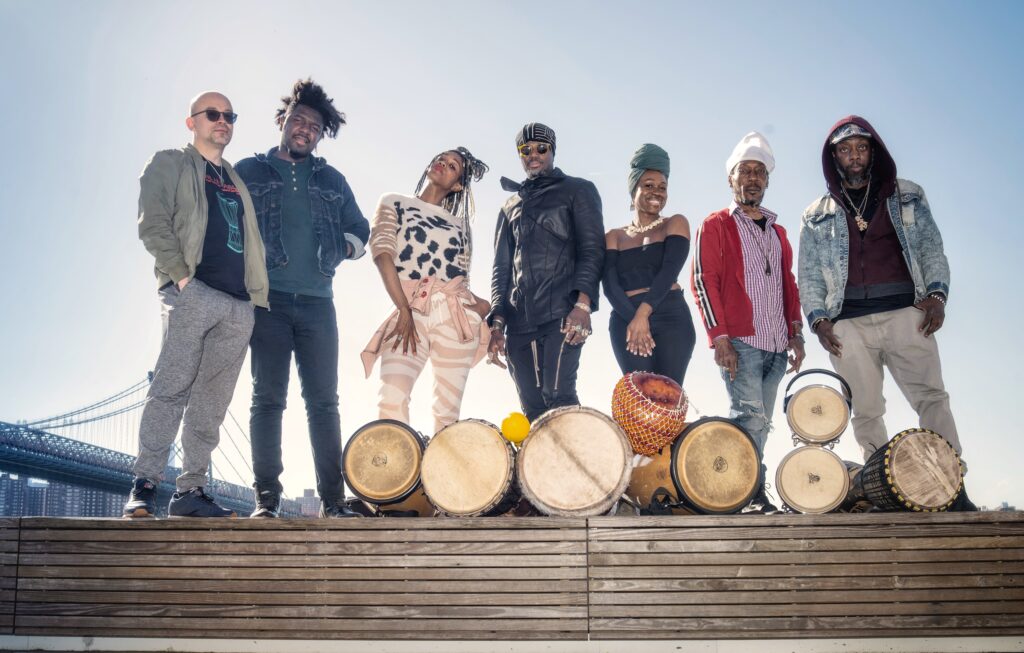 GUMBO Take-Out ft. Home & Abroad
@home_and_abroad.bk
Home and Abroad is a multi-genre Afro-centric dance and live drum party. A collective of DJs, percussionists, Saxophonist, and dancers that electrify the crowd all night long with a seamless blend of global sounds such as Amapiano, Reggaeton, Salsa, Soca, Afro-house, Reggae, Konpa, Samba and Merengue. The party's unique flavor of multi-cultural expression engages all the senses creating a unique live experience that Straddles the space between a live music performance and a DJ dance party. Whether you're a seasoned dancer or a first-time attendee, Home and Abroad promises an electrifying night that will leave you wanting more.
ABOUT GUMBO
@wearegumbo

Founded by Wan(@waninspades) and Chi (of @Supafrik), Gumbo is a reflection of their multicultural roots in West Africa and the West Indies. It is an art-infused dance party celebrating African and Caribbean culture through music, dance, video projections, photography and space design. 2023 marks 8 years since Gumbo was founded in Toronto during Caribana. Gumbo has since gone on the road connecting the African diaspora from Montreal to New Orleans to Brooklyn where they collaborated with Afropunk. Musically centered in Afrobeats, their musical palette also draws from everything from Soca to Dancehall/Reggae and from Amapiano to Afrohouse and New Orleans Bounce. Pulling from guest DJs like Boddhi Satva, Anais B, NaijaBoi(Mr.Eazi) and Nana Kwabena(Jidenna) they bring the raw energy and creativity of carnival culture into the Gumbo discotek connecting the Afro-diaspora through music.
For the full Union Summer lineup click here.