12:30 pm - 1:30 pm
TD Stage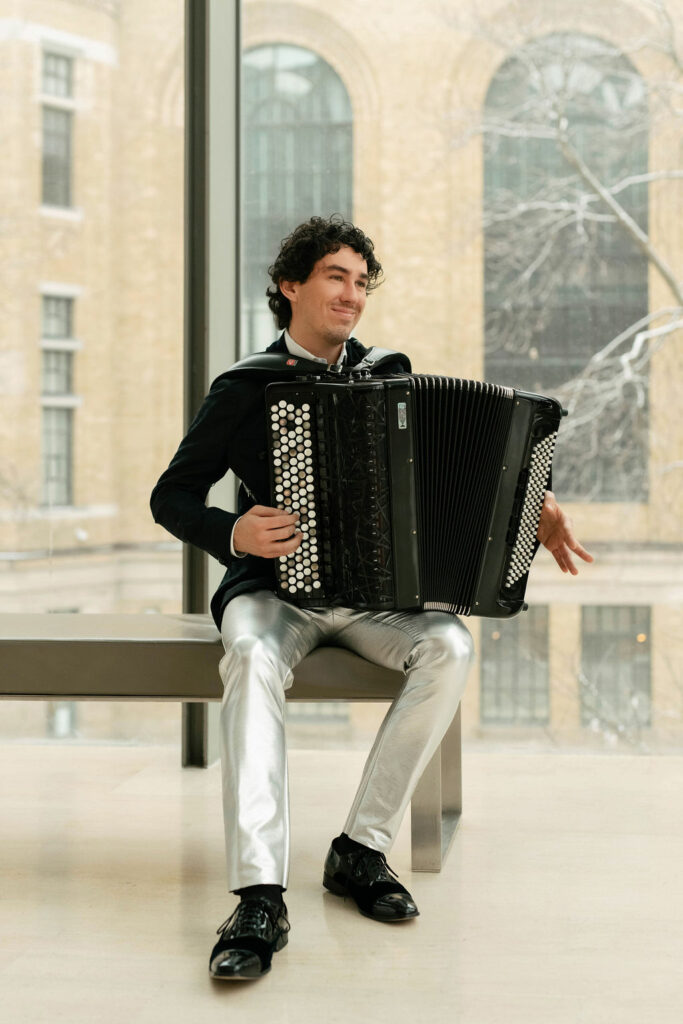 Michael Bridge is a musical maverick. He's a virtuoso performer on both the acoustic accordion and its 21st Century cousin, the digital accordion. His concerts capture the energy and panache of stadium rock with the elegance and discipline of chamber music. He's won a slew of competitions in Canada and abroad and was named one of CBC's 30 under 30 classical musicians. He received his doctorate in accordion performance from the University of Toronto and is a Rebanks Fellow at the Glenn Gould School. He gives over 100 concerts a year as a soloist and as a member of Bridge & Wolak and Ladom Ensemble. He's in high demand for masterclasses around the world. Dr. Bridge embraces a musical aesthetic that is alternatively irreverent, deadly serious, meticulously prepared
and completely in-the-moment. He's at home with classical, contemporary, jazz and folk music and has premiered 53 new works. Ultimately, he aims to make your world more bearable, beautiful and human—even if only for the length of a concert.
This programming is presented in partnership with Big Lake Festival.
For the full Union Summer lineup click here.