Sep 23 2023
- Sep 23 2023
All Day
Union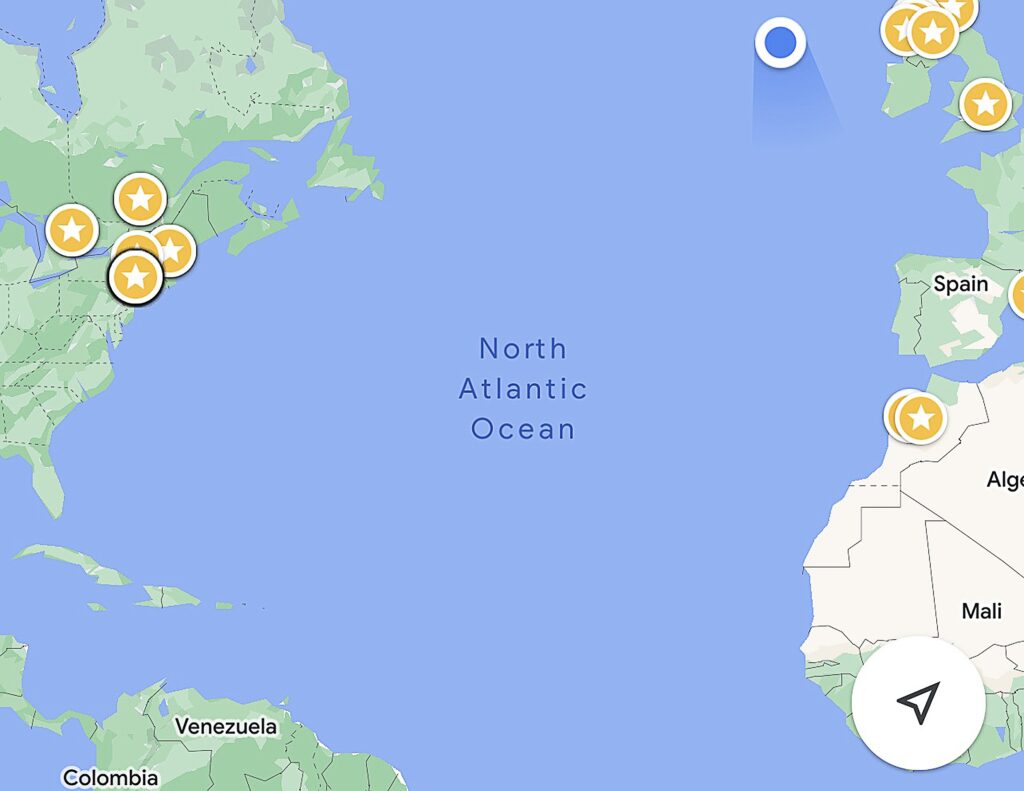 Photography installation by Krista Belle Stewart.
Deepening her ongoing research into the connections between North America and Europe – and what she has called "the curiosity of Europe" – Krista Belle Stewart presents a photography installation developed from the artist's own journey by ocean liner from the United Kingdom to Canada. In the summer ahead of Nuit Blanche, Stewart travelled across the Atlantic by boat, disembarking in Quebec City and continuing by train to Toronto's Union Station. During the two-week boat journey, Stewart documented her experience and surroundings to inform a new installation for Nuit Blanche. For Nuit Blanche, Stewart intervenes in the banners often hung for advertising purposes on the façade of Union Station. Stewart's banners connect the history of movement and the translation of knowledges across the Atlantic with the westward advancement of the printing press, and the colonial promotion of new worlds and possibilities. The project prompts reflections on the historical and present-day significance of the passage from Europe to North America and on the role of transit and travel in building the colonial nation-state.
Krista Belle Stewart is a citizen of the Syilx Nation and is currently based in Berlin and Vienna. Stewart works primarily with video, photography, sculpture and performance, drawing out personal and political narratives inherent in archival materials while questioning their articulation in institutional histories.
Instagram: https://www.instagram.com/kristabellestewart/
Website: https://www.kristabellestew.art/
Presented as part of Nuit Blanche at Union Station – September 23, 7pm-7am
Plan your night at www.toronto.ca/nbto