Jul 20 2023
- Jul 20 2023
6:30 pm - 8:30 pm
TD Stage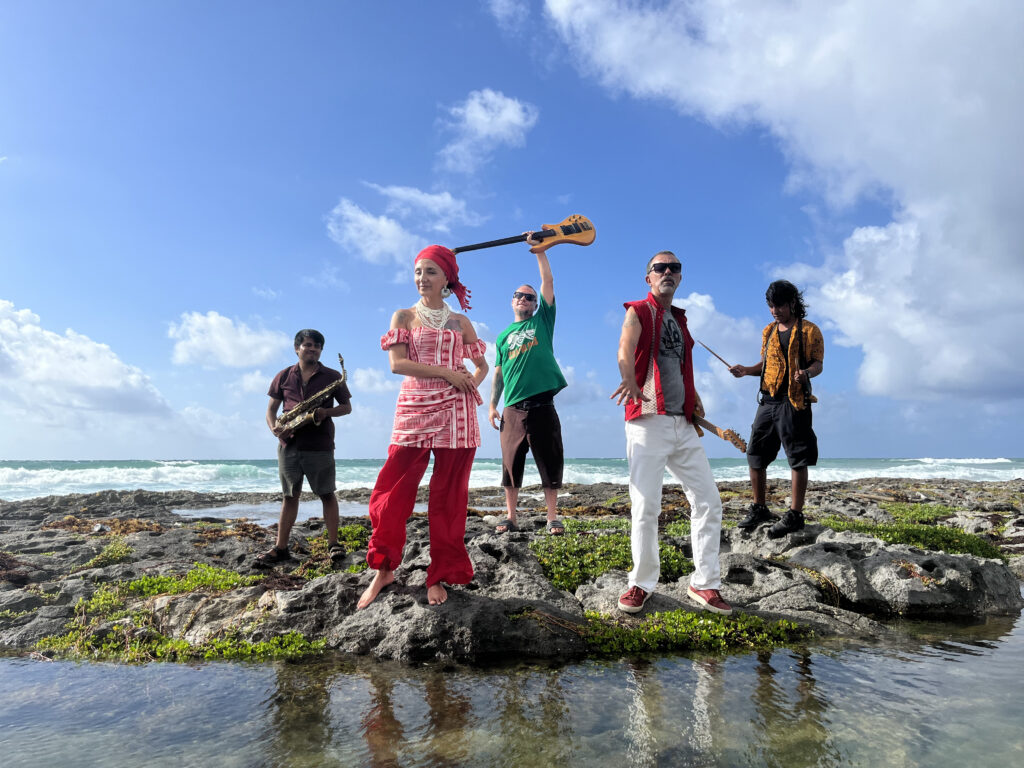 Sazón de Maria is a 5-piece Mexican Afro-Latino group that takes strength from Caribbean rhythms & contemporary folkloric styles.
The band formed in 2014 by Vladimir Garnica, founder and composer of the International group Los de Abejo and Yazmin Machaen, singer, composer and percussionist. The band is a
collection of Musicians from across the Country. Tino Valentin from Oaxaca on the Sax and Flute. Kato Paez from Morelos on Drums and Alex Mercado from Mexico City on Bass. They create a high energy and spiritually charged performance with rich cultural roots. The band met on the Caribbean coast of the Yucatan peninsula in the town of Tulum. With musical influences such as Ozomatli, Interactivo, Sargento Garcia and Los de Abajo. Their unique style of entertainment offers an inexhaustible source of rhythmic fusion and driving beats that make you want to move. Along with punchy horn lines and an upbeat colorful performance, their popular melodies and Afro-Latino Rhythms will make you want to dance all night.
Sazón de Maria will embark on their first international visit to Canada after having Packed houses in Tulum's first and longest running Music Venue Batey. "Their sound transports me to the ocean's edge and makes my body groove" – 13Moons Productions.
Currently, the band is working on new material to share with their northern audience in the summer of 2023. For updates, visit the band's website at https://taplink.cc/sazondemariamusica or follow them on Facebook (facebook.com/sazondemaria), Instagram (@sazondemariamusica).
For the full Union Summer lineup click here.