12:30 pm - 1:30 pm
TD Stage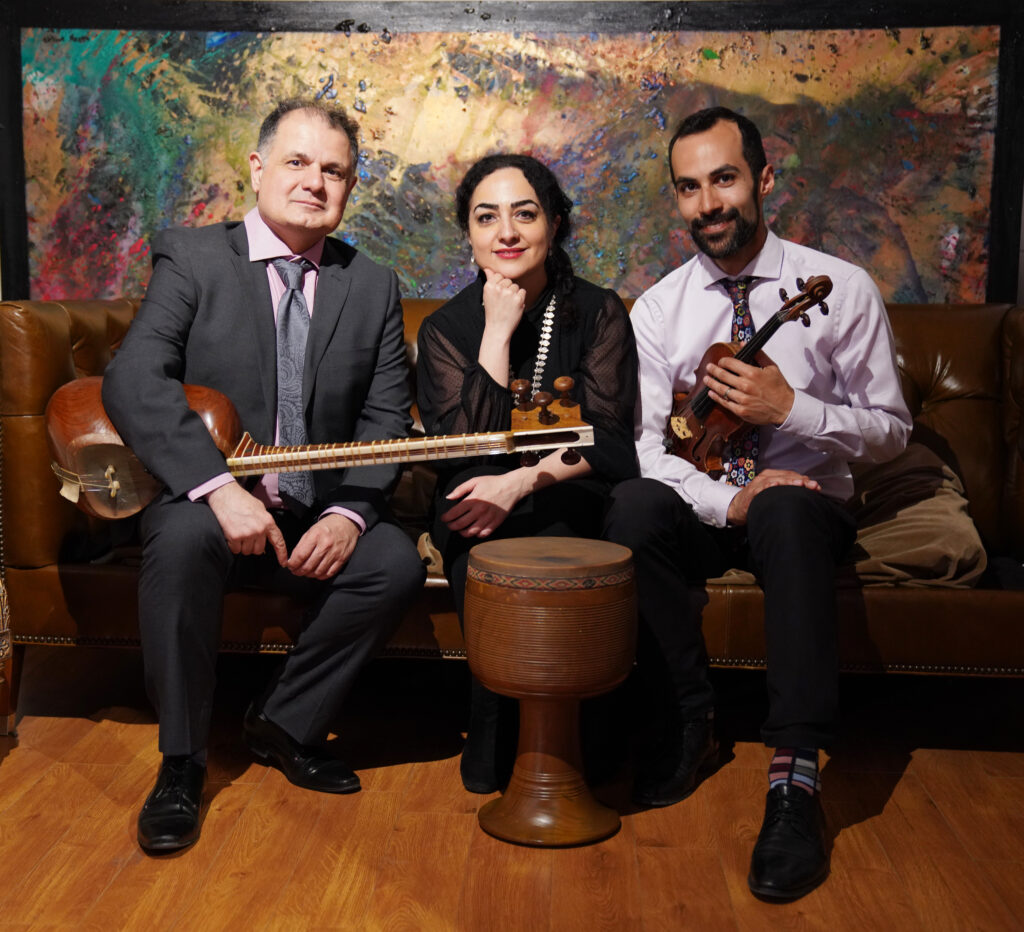 At the crossroads of modal music from Iran and beyond, Tarolinbak is an instrumental ensemble featuring the unconventional combination of tar, violin, and tonbak/daf. Led by a masterful trio of musicians Shahin Fayaz (tar), Bijan Sepanji (violin), and Naghmeh Farahmand (tonbak/daf), this dynamic ensemble made its debut recording at the beginning of the pandemic in Toronto, performing custom arrangements of a number of well-loved regional tunes from Azerbaijan, Lorestan, and Khorasan.
Both Shahin and Naghmeh are well-versed in the classical modal music of Iran known as dastgah, and Bijan has a wealth of experience in the world of western classical music. Together, they create music that is grounded in rich musical tradition, while pushing the boundaries of their respective genres to cultivate something truly special.
For the full Union Summer lineup click here.