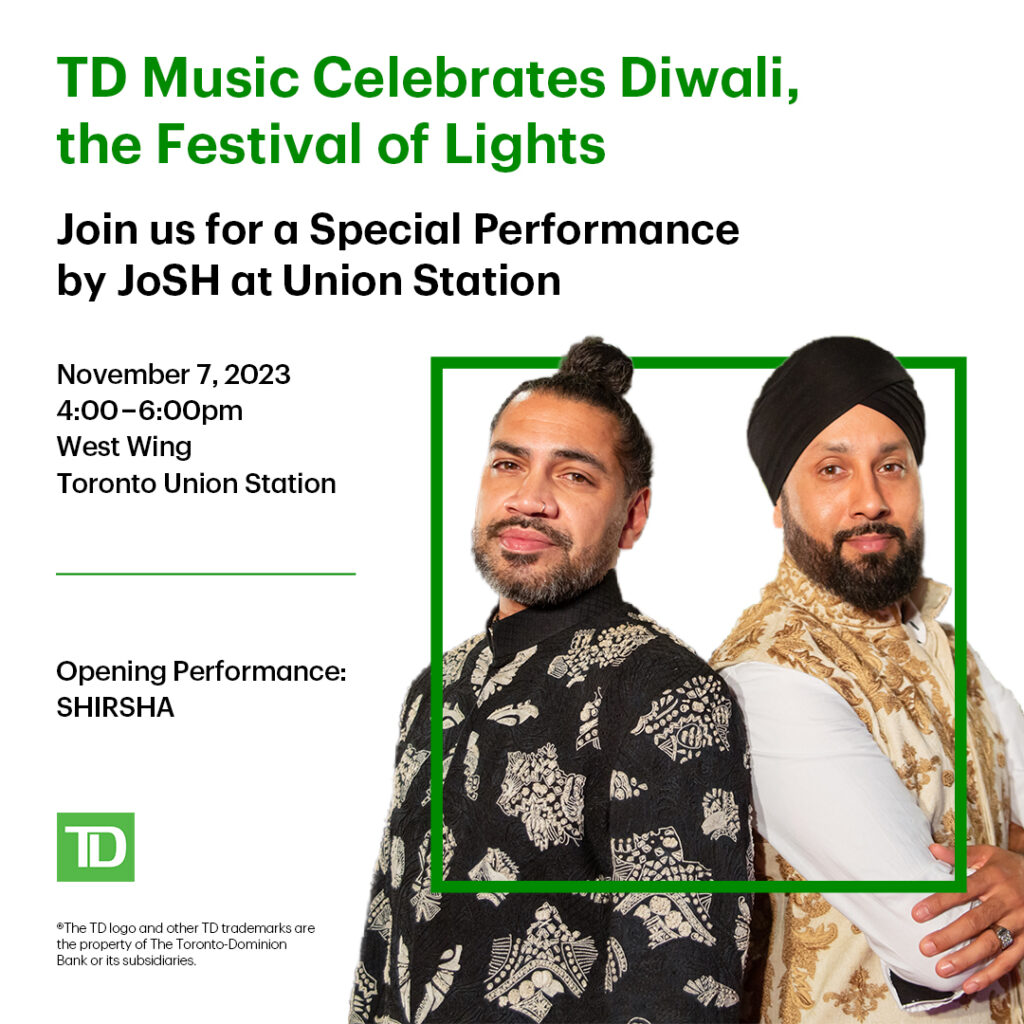 Join us to celebrate Diwali, the festival of lights for the first time at Union Station!
Bringing you an extravagant evening filled with colors, lights and mesmerizing music, the festival gets its name from the row (avali) of clay lamps (deepa) that Indians light outside their homes to symbolize the inner light that protects from spiritual darkness. UNION BEATS and TD MUSIC is bringing you Diwali Celebration with Indian Alt-R&B artist Shirsha opening for the Canadian South Asian group JoSH!  Since forming in 2000, JoSH have garnered mass popularity in India and Pakistan. Come join for this joyous event!
Location: West Wing, from 4pm – 6pm
This artist is proudly presented by TD Music.