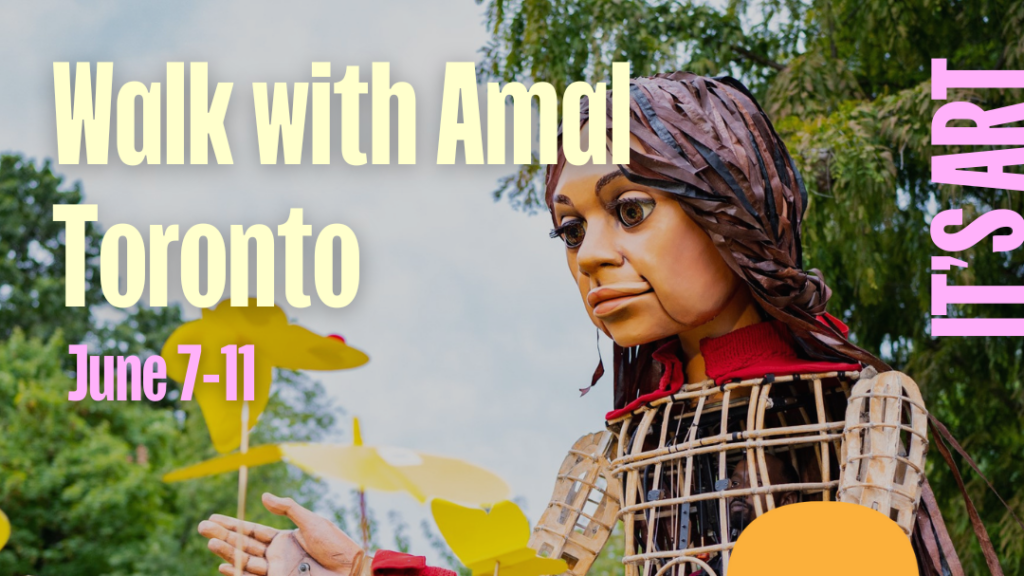 Come to meet an extraordinary 12-foot puppet; leave having experienced our city through the eyes of a refugee girl.
A new city, a new experience
Upon arrival at Union Station, Little Amal will be greeted with Welcome Gestures then led through the Financial District to Nathan Philips Square by drummers and butterflies. Indigenous leaders will honour Amal with a poem and a round dance, honorary grandmothers will offer words of advice, and the community will rejoice with music in the excitement of Amal's arrival in Toronto.
Help us welcome Amal to the city. She's a 10-year-old refugee girl from Syria and will be here from June 7-11. Join us as she discovers the real Toronto.
Walk with Amal Toronto is produced by The Walk Productions and Luminato Festival Toronto in association with Handspring Puppet Company.