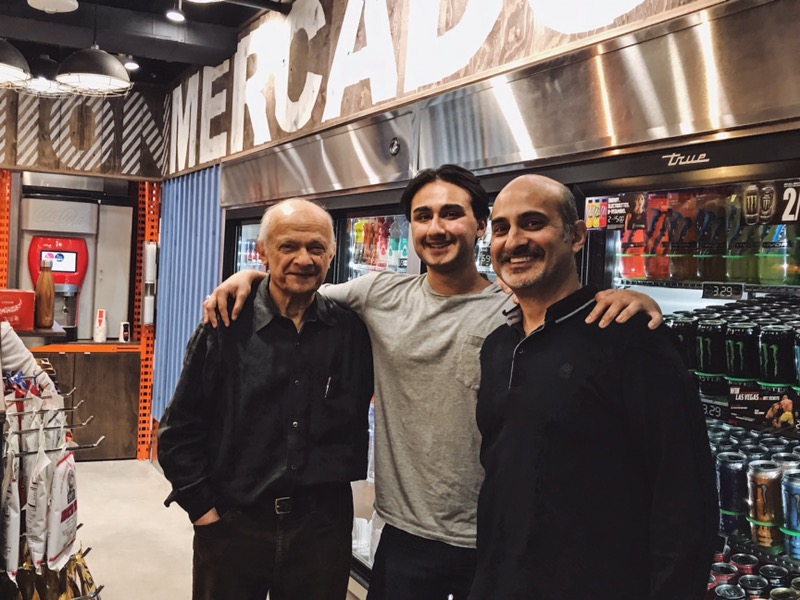 Happy Father's Day to all the dads and dads to be out there! There is this saying that father knows best and in the case of Union Mercado, the latest retailer to open in the Front Street Promenade, this rings true. We spoke with Ari Esmail, the owner of the elevated convenience store concept, about the importance of family and how he plans to carry on his own father's legacy at Union.
Union: Tell us a bit about your past here at Union Station?
Ari Esmail: My family moved to Toronto from Portugal in the hopes of making a better life for our family here in Canada. In 1983, my father, Fateali, opened the Union Fruit Market and it quickly became a staple at the station. Growing up as kids, my siblings and I would help run the cash but, most of the time we were eating chocolate bars when our dad wasn't looking! It was a family-run business then and it still is today at Union Mercado.
U: What do you hope to bring to the station as a retailer?
AE: We hope to bring a sense of familiarity, kindness and a place where people can look forward to stopping in for a friendly hello.
U: What does it mean to you to carry on your father's legacy here at the station?
AE: It means a great deal to me to be able to carry on my father's legacy and his entrepreneurial drive here at Union Mercado. At Union Fruit Market, my dad always had the brightest smile on his face when greeting customers. We had many regulars visit the store on their way to and from work to grab a beverage or one of our famous Jamaican patties. We built great relationships with our customers and that's what my dad instilled into our whole family. I want to carry on my dad's cheerful, happy-go-lucky attitude and instill this in my own son so that he too can follow in his grandfather's footsteps.
Stop by Union Mercado in the Front Street Promenade, opened Monday to Friday 7am to 7pm, and Saturday to Sunday, 10am to 7pm. For more information on our retailers, visit https://torontounion.ca/eatshop/.