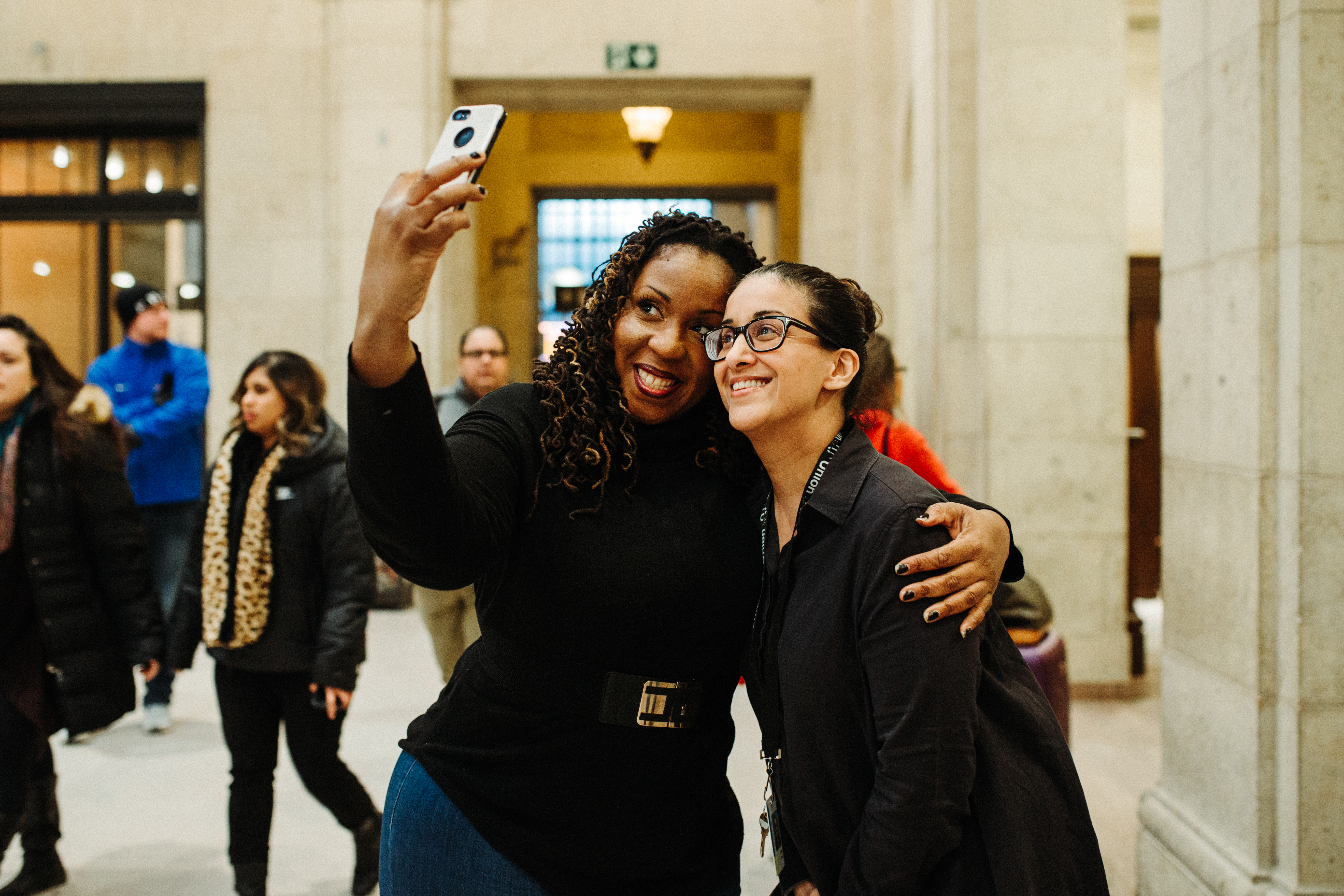 Throughout February, Union is honouring historic connections by celebrating Black History Month. Union's programming team, led by Syma Shah, curated a week-long series of events and performances that spotlighted some serious Black Canadian talent.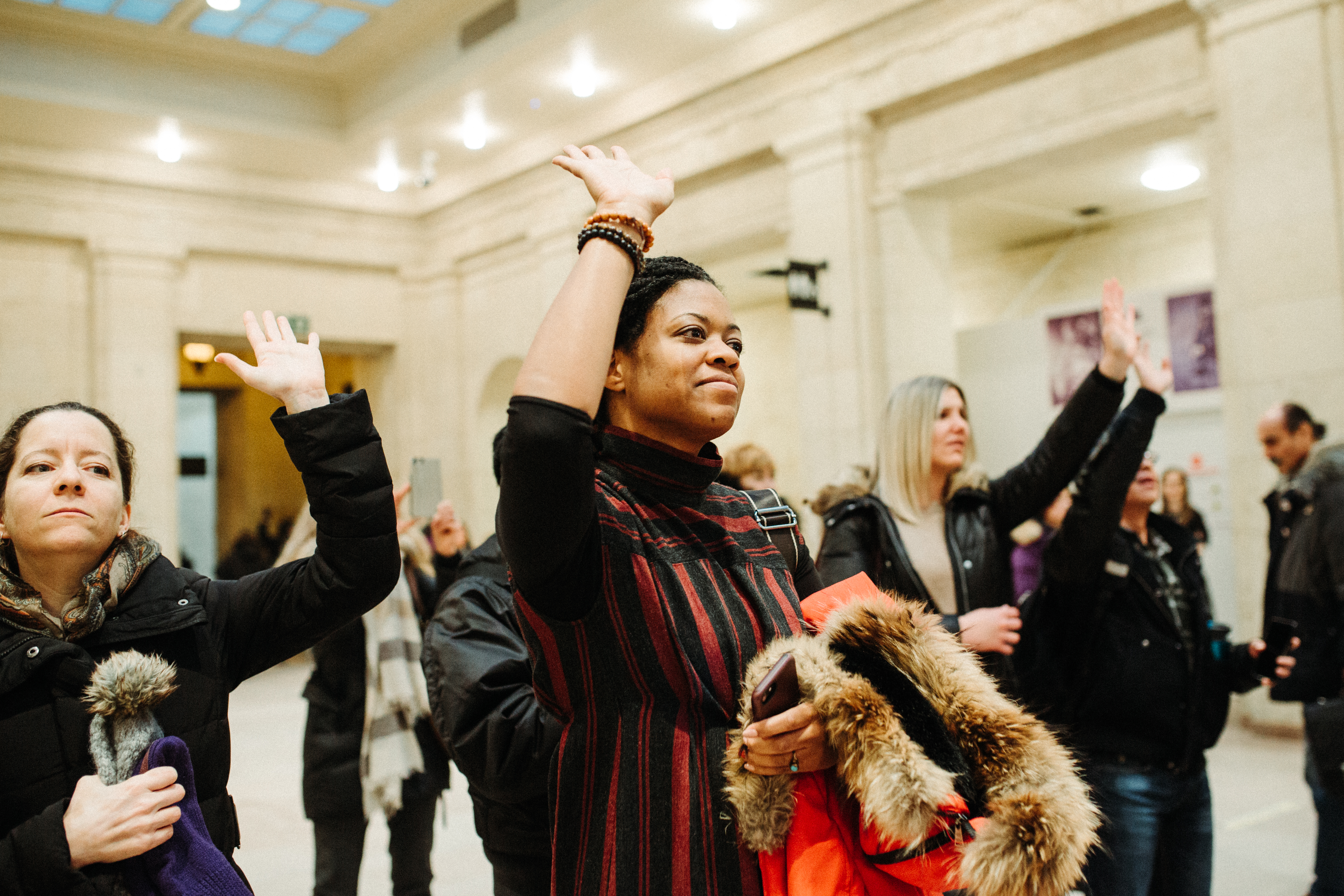 Syma provides some context, revealing exactly what goes into curating such an important – and extended performance series at Union.
Union: What goes into programming a 'mini festival' or multi-day program?
Syma Shah: A lot of patience and thoughtfulness.  It takes time to ensure consider and develop the right setting for every artist selected at Union.  Things to consider are thematics, for instance what the artist brings to our monthly focus and how to tie the program into our main theme.  Then obviously connecting with the artist around the performance, space, logistics, outcome. And that's just for one show. For a multi-day event, we consider timing and logistics such as the careful curation of timings of the show, who goes on, why that person goes on and when. We want to ensure that we have a balanced program with different genres of music, dance, theatre, cultures and geographic representation. Before we even begin with those details, we do a ton of research. Who are the latest artists, who are iconic artists and who are popular artists. First and foremost, we research Canadian artists.
U: What was your goal for Black History Month programming at Union this year?
SS: To showcase the best of emerging and iconic black excellence in the city of Toronto. To get into the roots of the community, not just downtown Toronto but the GTA to find the best of the established group and the future artists of the city. Another goal is to educate and expose those passing through Union to all cultures. This was our first year programming Black History Month at Union and we hope that we can make an impact for many years to come.
U: Given that this programming particularly was about reflecting a cultural experience, what were the important themes or guiding principles you applied to Union's Black History Month programming?
SS: We wanted to ensure that this programming was unique and reflective of our enriched community.  We wanted to honour the legacy and history of Black Canadians through art.  To showcase and highlight the youth – the future of our Country.  Like many cultures, Black history comes from all over the world and the historical elements they bring to arts and culture is something we wanted to reflect in the performances that were selected during our events at Union.
U: How is your approach different for a venue like Union and what additional thought goes into programming at Canada's busiest building?
SS: As Union is starting to become a multi-disciplinary arts and cultural hub, we wanted to ensure that we created a program where every day was unique and different and that the decision of what to program was authentic and co-created with the black community. I reached out to Wan Lucas – who is this incredibly talented human being – someone who has extensive experience programming – to help me navigate the best of the best and ensure that we were real and thoughtful with our selections. Wan asked me for my wish list, and the thought behind what we would like to achieve at Union and we co-created the lineup.
U: What are some of the challenges to programming in the West Wing location at Union?
SS: Challenges include the pedestrian flow which must be constantly monitored and not impeded by the programming. There is also a limit of 85 decibels to the sound limit in this space which for some artists is tough to maintain. Commuters obviously think of Union Station as a commuting hub first and many people still don't realize that we are doing these amazing events!
The rewards are great though: you can really have that 'up close and personal' feel to artists you may not have dreamt of meeting or seeing.  We had Jully Black connecting with our audience.  She gave an incredible speech about connection, self love, history, empowerment – and walked around the room and connected with all the audience members – that's unique and special. Also, the historical and heritage elements of the West Wing are truly magnificent and add an extra layer of artistic beauty that is one of a kind in our city.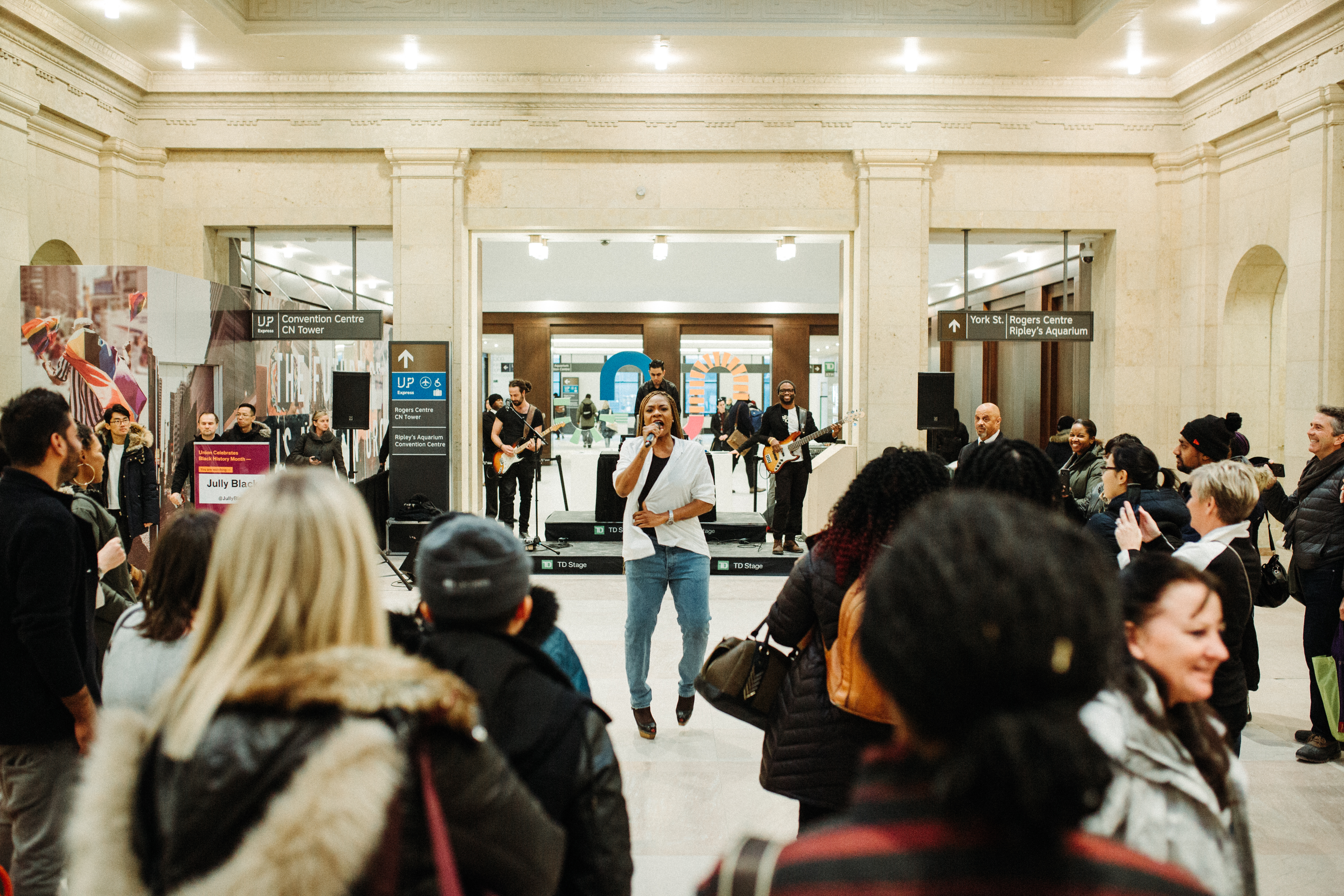 U: Was there a BHM event that you programmed and it even exceeded your expectations in person?
SS: All of the programming was beautiful and it's so amazing that we are able to offer all of this for free to the public.  Jully Black is a goddess.  Exco Levi and High Priest gave the West Wing soul – did you ever think there would be reggae in the West Wing?? All the dances were great. Obsidian Theatre are doing great things and it was a treat to learn about the history of the theatre and the mindset of the cast and crew.  Thomson Egbo Egbo was so humble – he is currently signed to a big label and released a new record – and the fact that he was able to grace us with his presence was just wow. I have the best job to be able to watch all of these performances!
U: Looking back on the packed week, in your opinion, what event resonated with the commuting audience most? Why?
SS: Each day brought something unique and each day we connected with someone different. The diversity of the programming helped this! Gospel and blues – Angelique Francis – this 21-year-old gave us the blues! Who can forget Jemini – Poet and Radio host – we were lucky to have her host the week and she also did a special spoken word performance – that girl is filled with talent and she brought her gorgeous energy every day – when she recited her poem "Kingston Galloway" – I wanted to cry my heart out – in fact I did.  That to me was a unique moment. When the Dance Migration troupe took us to Brazil's Carnival, I think people were truly blown away at the authentic song and dance. Thomson Egbo Egbo taking us back to Oscar Peterson and John Coltrane – truly connecting us to the past and bringing it into the present.
Jully Black – talking to the audience about connection. Exco Levi – 5 time Juno award – spreading peace and love through reggae. Tamla and her amazing Caribbean Dance Theatre Company – performed two pieces – one with youth in a heart pulling performance that was a Tribute to Nelson Mandela. Esie Mensah of Black Star Collective showcasing afro beats dance and educating us about afrobeats! All the amazing DJ's… clearly I can't choose one!
U: Which act can you not wait to revisit, either in future programming or in the audience yourself?
SS: All of them! No lies. We want to continue to bring the best of Toronto – the best of all communities, colours and cultures – while we celebrate and respect Black History Month – we want this to be a continued celebration year long.  Union is a place where all people are welcome.
Stay up to date on all Union Events here.