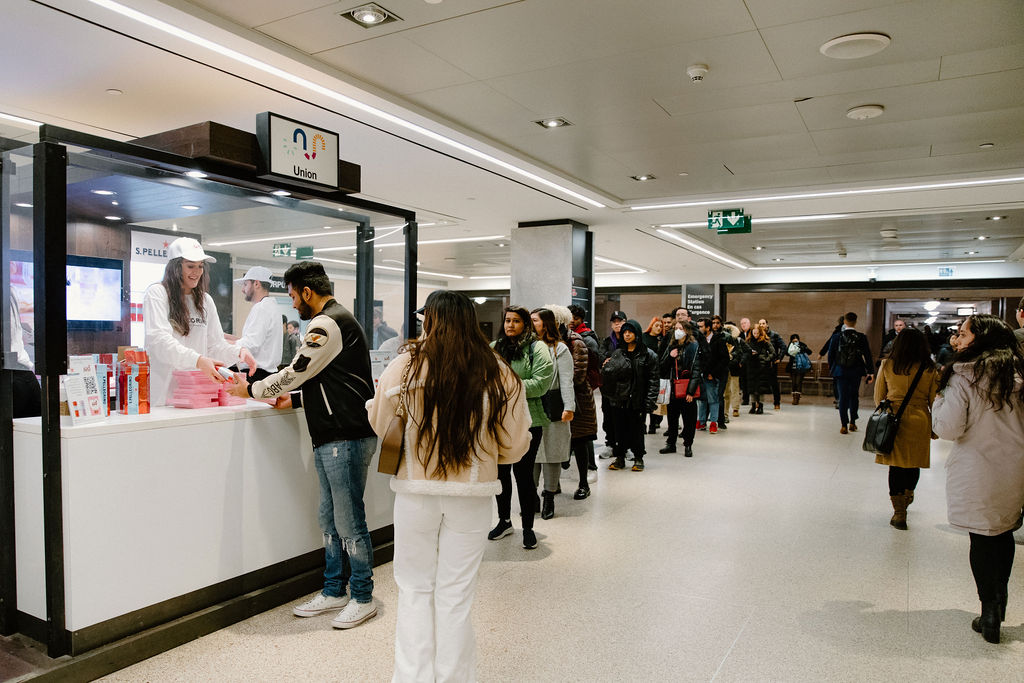 Do you have a great product that you're looking to get out to a large audience?
We are excited to be able to offer our Union Samples program through two kiosks! This is an opportunity for small to medium consumer-packaged goods companies to get their product into the hands of a diverse target audience at the busiest building in Canada – Union Station. Our Union Samples kiosks are located in high pedestrian areas of the station with great exposure to daily commuters, tourists, local residents and event goers. The program was developed with the intention of providing a lower cost option to local companies looking to do a marketing activation in the station and increase awareness for their brand.
We are open to a variety of products from cocktails, beverages, to healthy snacks, sweet treats and innovative brands. Please reach out to Jessica Lemire, Director of Marketing Activations and Event Sponsorship (jessica@torontounion.ca) for more details, pricing and availability.