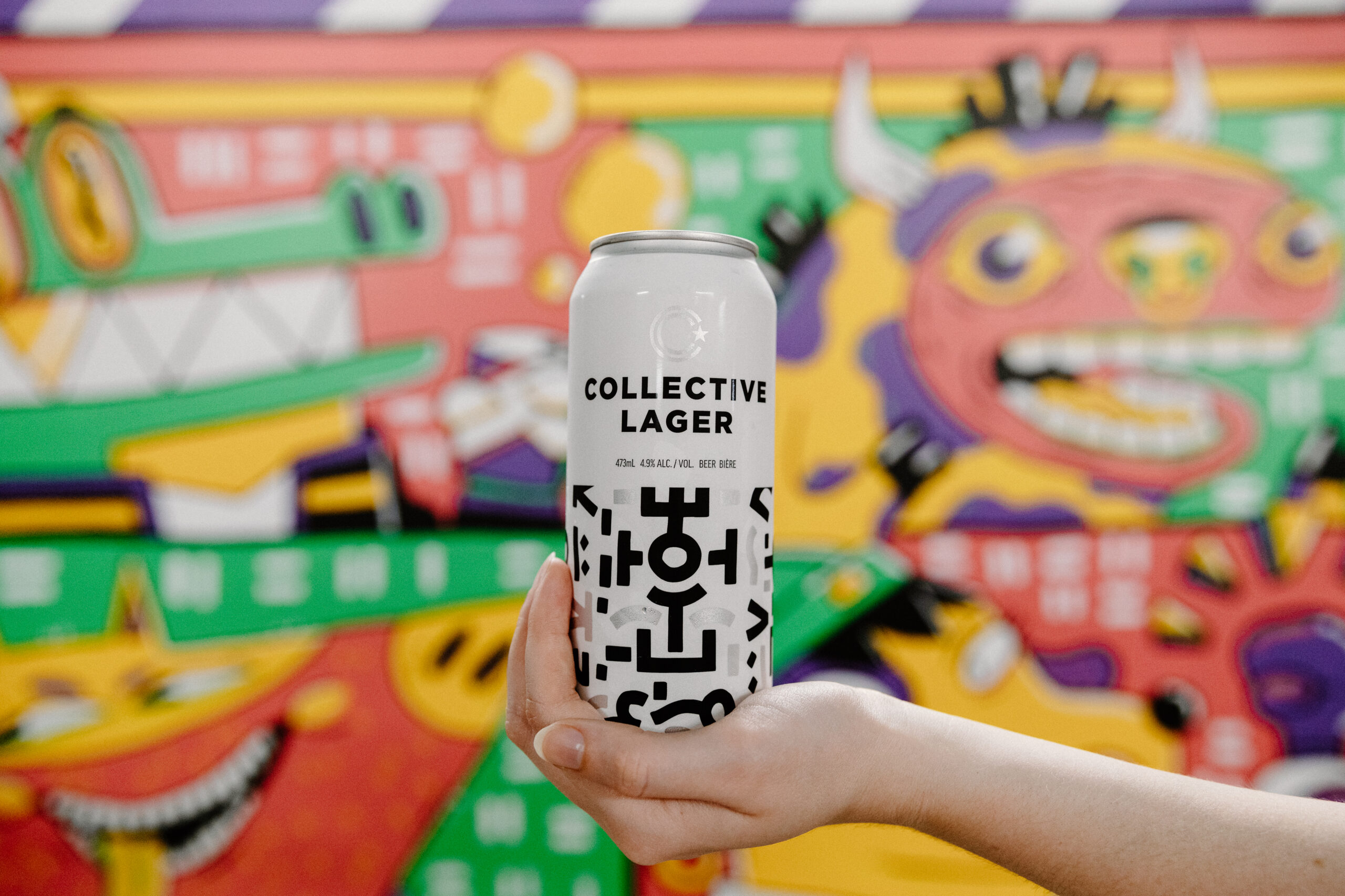 Unoriginal is not in Collective Arts Brewing's vocabulary. Stroll into its Union Station pop-up located in Union Market on the lower level, and you'd think that you are entering a hip art shop rather than a brew shop. With an array of colorful eclectic artwork, photography, and music paraphernalia on full display, Collective Arts certainly takes creativity to the max. Established in 2013, with its flagship brewery in Hamilton, Ontario, Collective Arts's craft beer and beverage labeling features artwork from independent artists, musicians, and filmmakers from around the world. For Canadian co-founders Bob Russell and Matt Johnston, the inspiration for Collective Arts' unique concept of fusing arts, music and craft beverages started in music venues, and ultimately evolved into a space to foster and support alike creative minds.
"For our co-founders Matt Johnston and Bob Russell, it was about how do we create more excitement, more awareness, and more support for the musicians that are so connected to beer & bar culture" explains Collective arts Director, Spaces, & DTC Aaron Setton, "How do we support the arts more and create a deeper connection between the audience and the art/artists. From there it grew into how do we foster a more creative world? We know that a more creative world is a better one" continues Setton, "So by connecting everyday beer drinkers with inspiring works of art hopefully we can achieve this in some small way."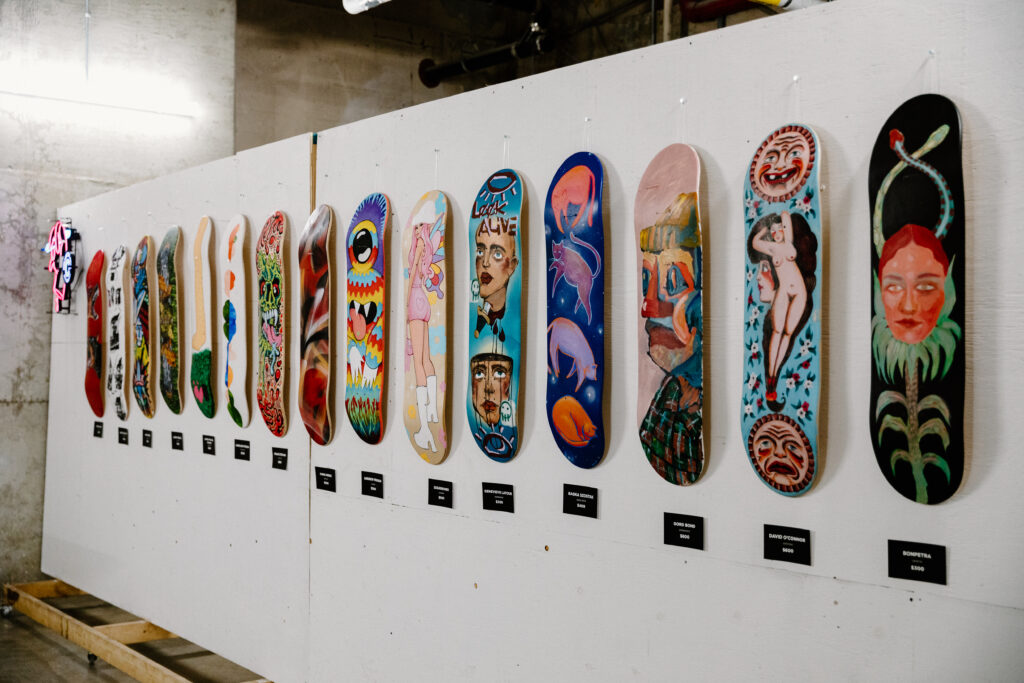 Collective Arts has certainly seen its fair share of inspiring art while helping to foster a creative world, as to date, the brewery has received over 16,000 arts submissions from artists representing over 40 countries, while compensating over 650 artists so far.
For fellow artists who believe their art has what it takes to make the label of a Collective Arts craft beverage,  if you aren't in the know staying connected with Collective Arts on social or other forms of media is highly recommended.
"Twice a year, we do a global call for art" Setton remarks, "We ask artists to submit existing works of art to our call for art portal on our website. We hire a jury of artists, and creative types to select their favorites" continues Setton, "Somewhere between 70-80 pieces get selected from the submission pool, and we license those pieces from the artists for a year."
Right now, Collective Arts has a call for art out for its Series 27 with no set criteria for what art is selected.  For Collective Arts, there's nothing quite like the pleasure that comes with the search for the next great find.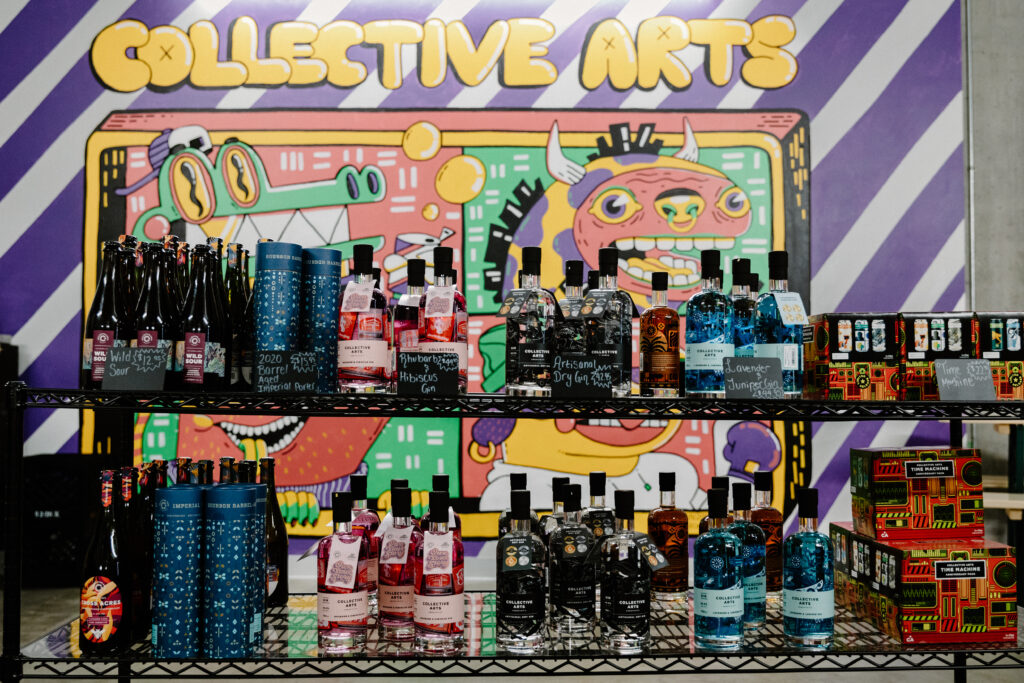 The act of discovery is always the most fun part of the job" Setton exclaims, "Hearing, seeing or tasting something fantastic and new for the first time is always a delight. The non-alcoholic space is really interesting right now, with a lot of really tasty beverages popping up all over" Setton adds, "We're throwing everything at the wall, cocktails, sparkling waters & beers of course and seeing what sticks!"
What has 'stuck' is Collective Arts's dedication to offering everyone the access to daily free events at both its Hamilton and Toronto breweries. Everything from weekly specials, art classes and pop-ups, live music events and even its staple Music Bingo night on Wednesdays at its Hamilton location. With a slate of ever-changing free events daily, it's no surprise that Collective Arts keeps the crowd pleased.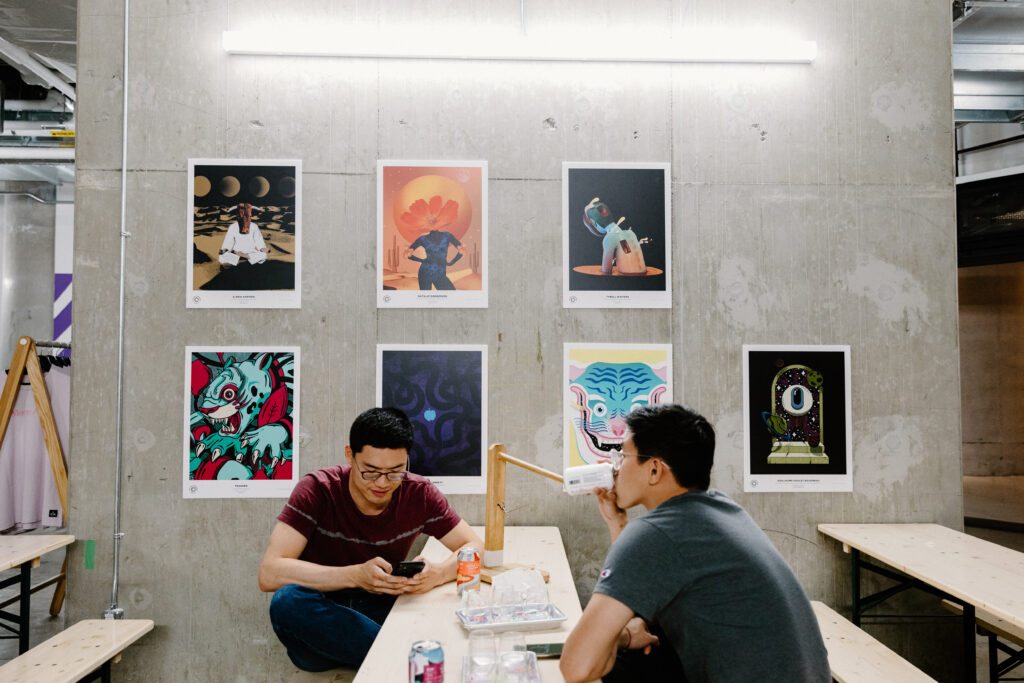 "Events are always the highlight of working at Collective Arts" Setton remarks.  "It's where we get to see our brand come to life. Seeing people enjoy our drinks while jamming out to a great band is always special."
As this is being written, a particularly special event is just around the corner at Collective Arts.
"We're actually throwing a 10 Year Anniversary Party Sept 22nd and 23rd. We're calling it our Creative Trip" adds Setton, "It's going to be two days of live music, live art, pop up tattoo & art galleries and of course lots of delicious beverages".  
Sounds like an event that can't be missed- Just like your chance to experience the Collective Arts pop-up at Union Station as it here only until December. With that, it's no time like the present to treat yourself to a refreshing and distinctively flavourful craft beverage or make splurge on Collective Art's selection of authentic artworks and catalogue of merchandise.