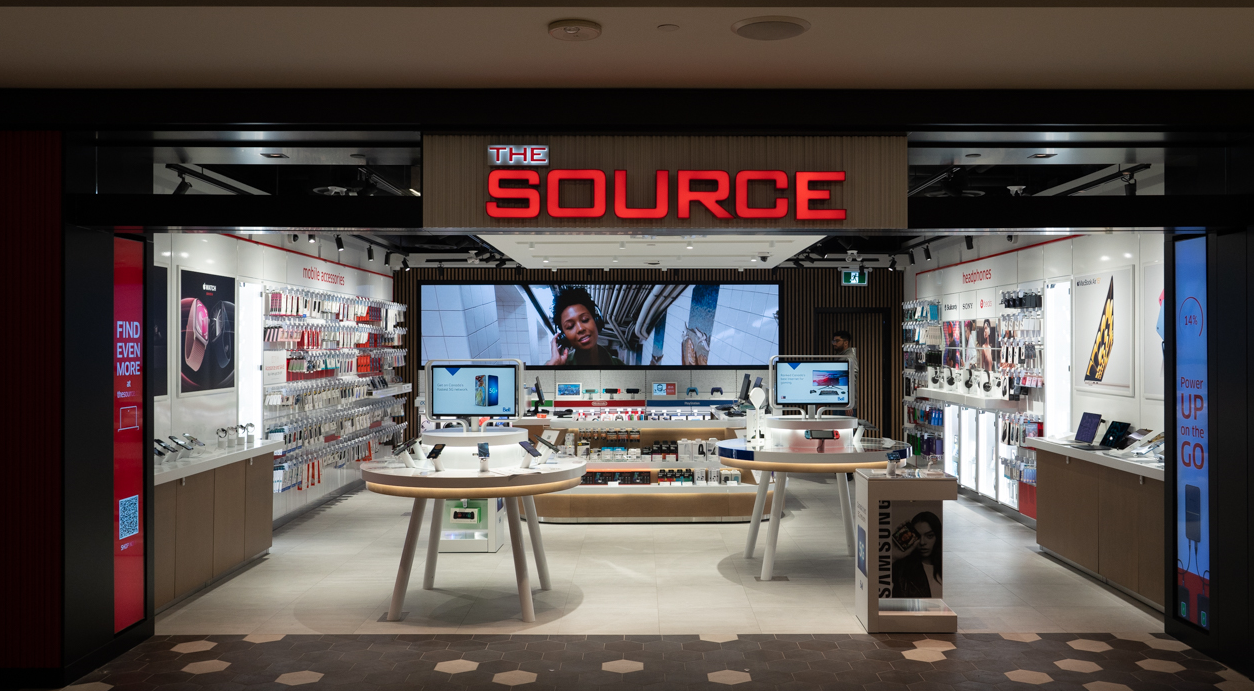 We can say with 100% certainty that you are reading this article on either your smartphone, laptop, or tablet.  Well, now that we've got your attention on what device you are currently using, if you didn't know, since October 26th, Union, Canada's largest and busiest train station, is now home to Canada's largest tech retailer – The Source.   As Union Station shares the distinction with The Source as this nation's largest in their respective categories, the excitement generated around compatibility is exceptional.
"What sets this store apart is its exceptional convenience," explains Lindsay Knight, Director, Marketing Strategy and Communications at The Source.  "We are the only tech retailer in Union, so our vision was to give commuters and downtown Torontonians easy access to their tech essentials" adds Knight.  "Whether they are looking to upgrade their phone, grab the latest games, or even last-minute gifts – all are available in our new store without the need for an extra stop."
Along with providing tech accessibility and convenience in the heart of downtown Toronto, regular Union Station commuters can rest assured that they are getting the right tech advice to suit their needs.  "One of the best things about working at The Source is our team. We are not just a retailer, we are tech enthusiasts" adds Knight.  "Our team gets hands-on experience with the latest tech so that we can best position the benefits to our customers and ultimately make sure they are set up with the tech they need."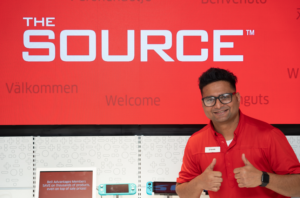 Now that it's November, like it or not the holidays are fast approaching!  Thankfully, The Source has planned ahead, so you don't have to worry about trying to find the latest and greatest tech gifts once the holiday shopping rush is in full effect. "Black Friday pricing at The Source is now on, so it's an exciting time to explore new tech for the holidays – as gifts to others or gifts to yourself," Knight remarks,  "From smartphones and accessories to headphones, to gaming gear, to power and charging solutions, you can find incredible deals on the tech you want."
If you don't know exactly what to get right now, there are a few special items to look for.  "I love the charging solutions that we carry" says Knight.  "We have 3-in-1 charging stations that I use for my phone, watch, and earbuds – one on my desk and one on my nightstand so that my devices are always powered up" Knight adds.  "I also love the MagSafe charging technology and trackers that prevent me from losing my phone, wallet, and keys every single morning".  So, mark your device calendars or whatever is necessary as the time to shop tech accessories and exciting new electronics is now accessible at The Source at Union located on the Bay Street Promenade!