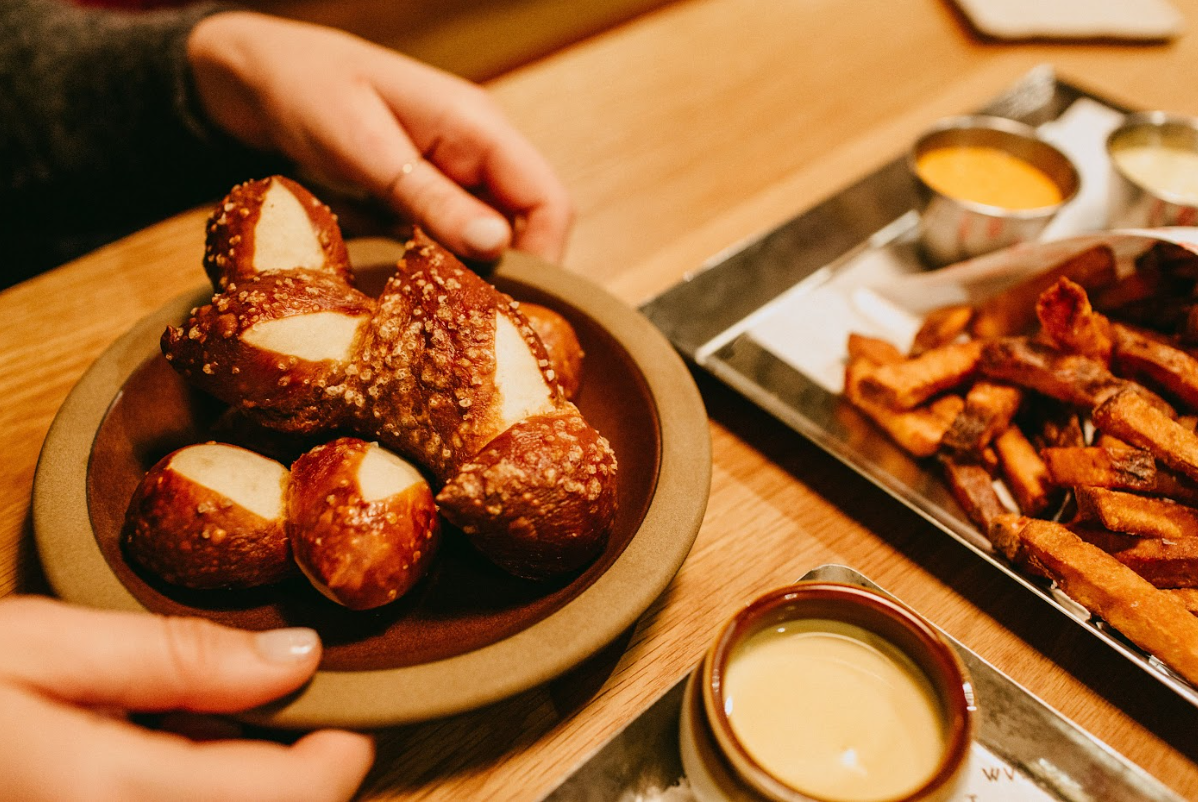 Wanted to travel to Europe, but haven't had the opportunity to do so?  Make a trip to Union Station and that's where WVRST offers your taste buds a glimpse of Europe.  Located in the York St. Promenade (lower level), since its opening in 2018, WVRST is Union Station's spot to experience what it's like to be at a traditional European Beer Hall. Aptly named after Germany's most popular dish, the Bratwurst sausage, a featured dish on their menu, WVRST's variety of sausage options is anything but boring. Types of sausages including duck, elk, rabbit, wild boar- and yes kangaroo!- are just some of the undoubtedly enticing and succulent sausage selections available to try, all while offering room for vegetarian options. Looking for something salty or sweet? WVRST has an array of pretzels and tasty desserts to satisfy any craving. Their diverse menu isn't just exclusive to food. With twenty taps pour a rotating selection of mostly local beer and cider, and wine list, WVRST certainly lives up to its beer-hall classification.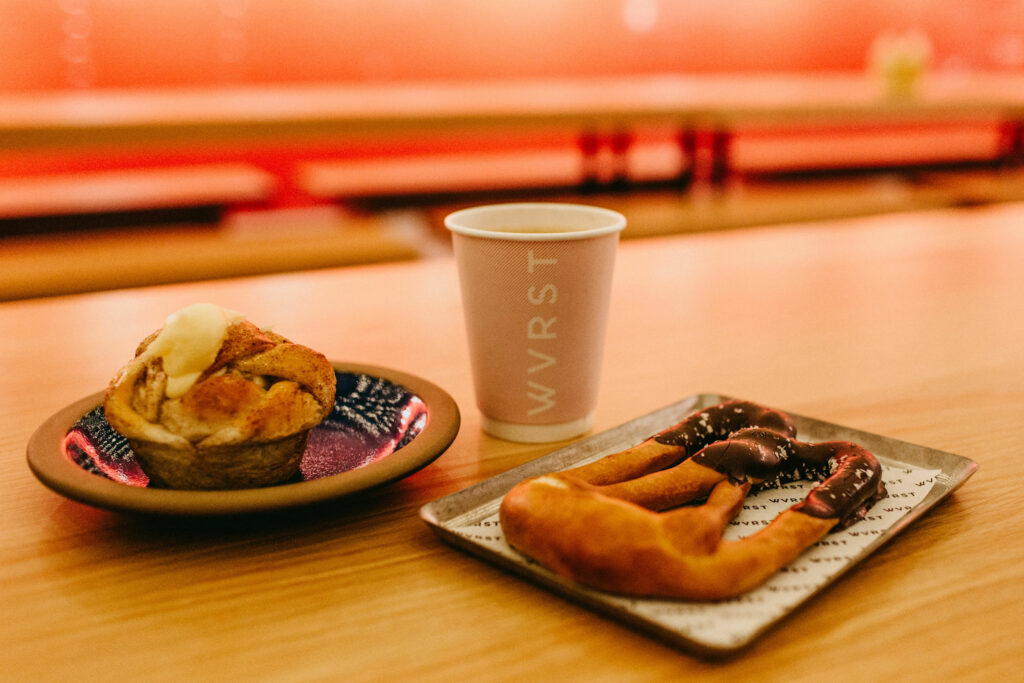 "We have an incredible beer lineup" exclaims owner and chef Aldo Lanzillotta.   "We have incredible imports from Europe, Germany and the Czech Republic in particular. In the two locations we do have (King St West & Bathurst) and Union Station I try to curate the perfect local beer program" Lanzillotta adds. "Beer from breweries in Toronto and throughout the GTA, places like Whitby, Hamilton, Bowmanville you name it."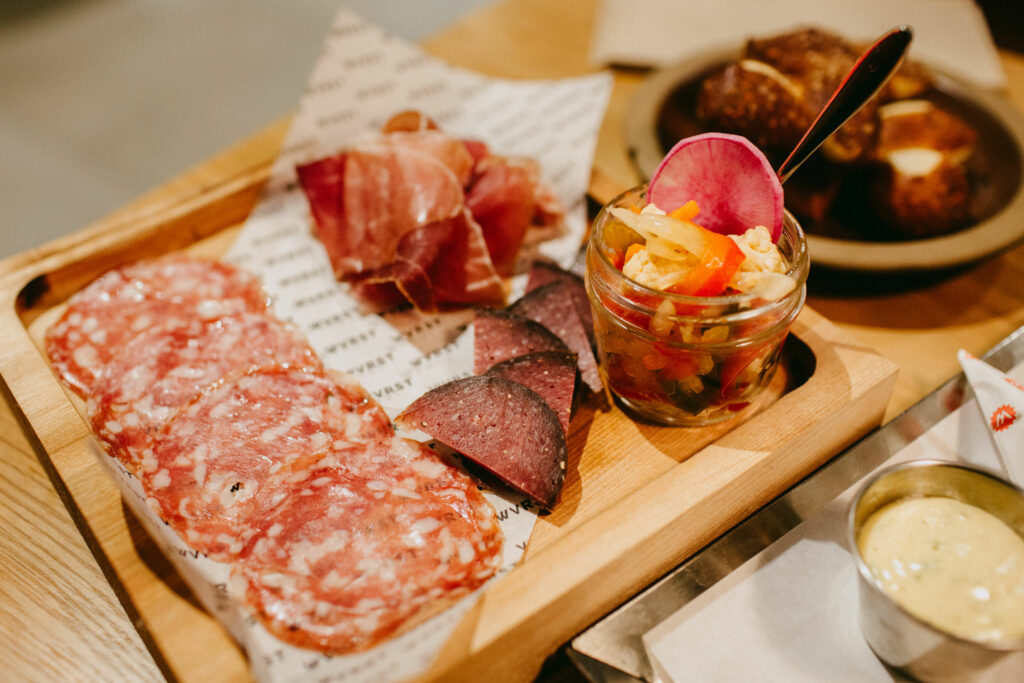 "If you go to train stations in Europe, there's always a bar just steps away, enticing you to have a drink before you catch your train" Lanzillotta remarks.  "We've had tourists from all over Europe eat at the restaurant and say it reminded them of home" Lanzillotta adds.
With autumn now upon us, a European food experience isn't complete without mentioning arguably Europe's most famous festival- Oktoberfest, and of course WVRST joins the celebration "Our Godspeed(Brewery)  location recently celebrated Oktoberfest, a fantastic event every year" Lanzillotta says. "This year they served roast chicken alongside our traditional menu, with braised red cabbage and house-made spätzle. Union Station and King St Oktoberfest menu specials will be added very soon".  We suggest you keep in the know for that!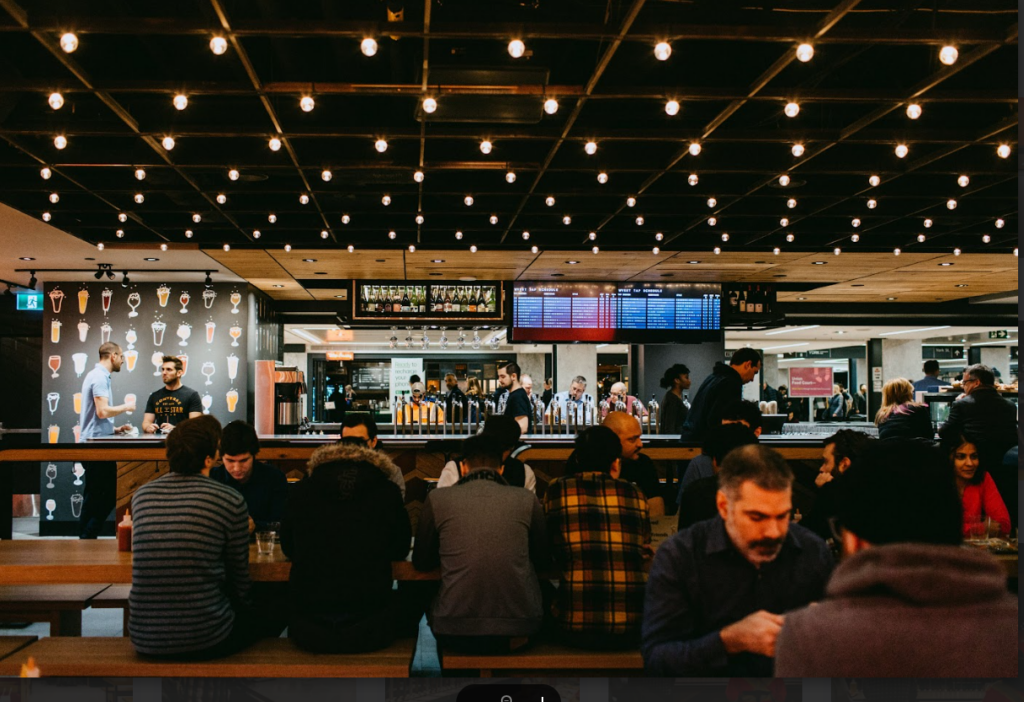 If you're looking to experience the spectacle that is a European beer hall and the enticing flavours that comes with it, all you need to do is stroll to Union Station where you'll be greeted with a glorious taste of Europe at WVRST.  With their signature red tile walls, you'll know that you're at the right place!